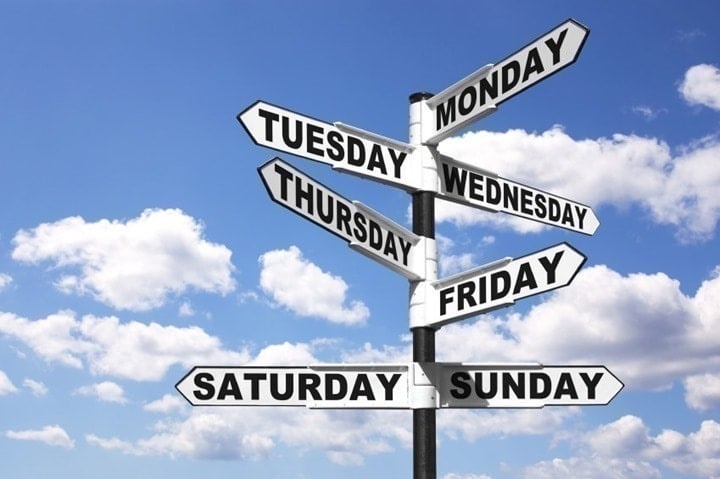 The Week in Review is a collection of both all the goodness I've written during the past week around the internet, as well as a small pile of links I found interesting – generally endurance sports related. I've often wondered what to do with all of the coolness that people write, and while I share a lot of it on Twitter and Facebook, this is a better forum for sending it on to y'all. Most times these different streams don't overlap, so be on the lookout at all these places for good stuff!
So with that, let's get into the action!
Sports Tech Deals:
There's a handful of sports tech deals out there right now, here ya go (the Fenix & Instinct Solar ones are new):
There are no deals currently.
DCRAINMAKER.COM Posts in the Past Week:
Here's all the goodness that ended up on the main page this past week
Tuesday: DJI FPV Drone Review Published To YouTube
Wednesday: KOM Cycling $59 Trainer Desk In-Depth Review
Friday: Zwift Plans Three At Home Fitness Hardware Products
YouTube Videos This Past Week:
Here's what hit the tubes over on the You of Tube, definitely don't forget to subscribe there to get notified of videos the second they hit!
Stuff I Found Interesting Around The Interwebs:
Here's a not-so-small smattering of all the random things that I stumbled on while doing my civic duty to find the end of the Internet. Also, there's a few things this week that were actually from a week or two ago – I'm just catching up on this list:
1) FPV Drones Following a Golf Ball – Behind the Scenes: Even if you don't partake in golf, nor flying drones – I think you'll find this pretty incredible.
2) Peloton's Coming to Australia: Get ready Lama, you too can own a Peloton Bike or two.
3) BikeRumor Sold to Lola Digital Media: This is part of the AllGear Media Group, and covers other sports tech sites like GearJunkie. The sports and gear realm is relatively small, with only a few entities in the grand scheme of things. Congrats to Tyler and his team.
4) Explaining how women's prize money isn't the whole picture: Good article detailing how just looking at the final prize money alone, can be misleading into the larger picture at hand.
5) Popular Vacmaster fan in UK now makes a trainer mode: All because too many TrainerRoad users kept buying it, since they can't get Lasko fans here in Europe. I've actually been using a Vacmaster fan as well for a long time now too. Works great. mixed on whether  I'd pay the premium though for the remote switch, since I'd just rather use a smart connected outlet instead (since I rarely change intensity).
6) Gatorade makes a wearable patch telling you how much Gatorade to drink: Though, in reality it's not actually connected to your phone. It's an interesting concept, and I'd love to understand from a science aspect whether or not this…umm…holds water. (via Hugh)
7) The Ice Bike: I know, this is like three weeks old. Four weeks almost. But gosh darn it, it was in my list floating around and didn't make it. Despite the fact that 62 million of you have already watched it, here's a link nonetheless….just in case!
8) Google measures heart rate via camera: This is slated for tomorrow, to Google Pixel devices. I've got an OG Pixel, so not entirely sure if it'll work there. But if so – I'll give it a whirl. My expectations are low…but I'm happy to be surprised!
Sports Tech Device Firmware Updates This Week:
Each week I quickly highlight some of the new firmware, app, software, and website service updates that I see go out. If you're a sports technology company and release an update – shoot me a quick note (just one-liners are perfect, or Tweet it at me is even better) and I'll make mention of it here. If I don't know about it, I won't be able to post about it. Sound good?  Oh – and if you want to get a head start on things, this page is a great resource for watching Garmin, Wahoo, Polar, and a few other firmware updates.
(A very quiet week this past week for updates);
Garmin Forerunner 45 Beta Firmware: Just bug fixes
Garmin Instinct & Instinct Solar Beta Firmware: Just bug fixes
GoPro Hero 9 Firmware Update: Performance-related tweaks
Polar Vantage V2 Firmware Update: Stability fixes and backlight switch fix
With that – thanks for reading!