In the event you haven't seen it, then let me introduce you to some solid lost productivity: ZwiftIRL.com
This fun meme-like generating site allows you to overlay the Zwift look atop an existing outdoor ride photo. Or really, any photo. Now the developer says they are still in their infancy, so there's plenty more planned in the pipeline – including some features in the next few hours to tweak the stats too.
So, here's a quick look at how it works. First, you'll load up the site and choose an image to start with. This can be done from phone or PC.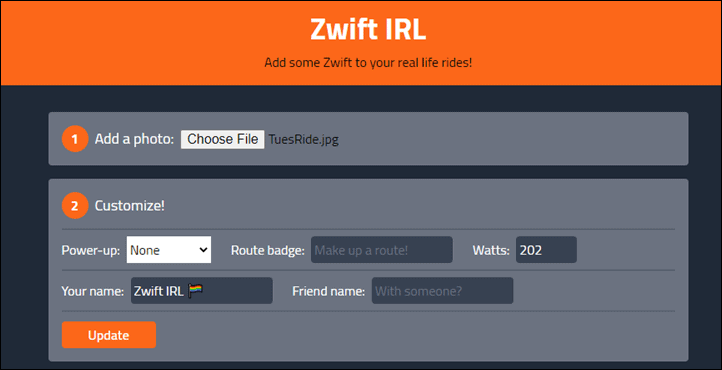 Next, after the image is loaded you can tweak all the metrics at the top. This includes changing your name (even adding an emoji flag after it if you want to, to match what you'd see in Zwift), as well as adding a power-up from a short list of humorous examples.

You can also add a friend to show up on the leaderboard too.
Then whack 'Update' and you've got yourself an image to save and utilize: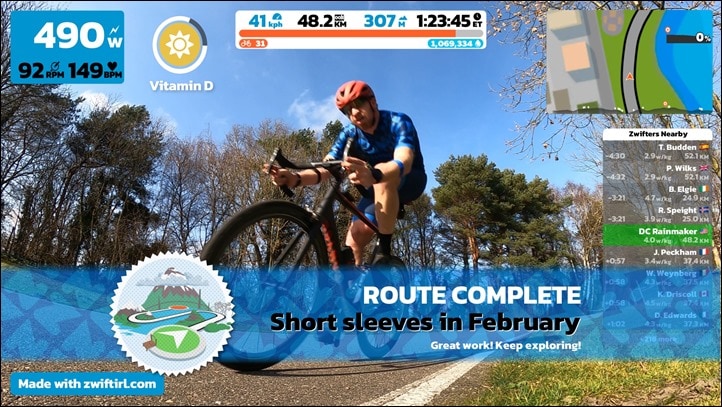 Now at the moment, you can't customize the distance or time or such above, however, that's coming very shortly. Like, about 2 minutes after I hit publish. So just hang tight. Ideally though, the site would just link up to Strava using their API and then pull in your ride/workout stats there. But of course, that doesn't necessarily work for the true purpose of this meme generator: Everything else.
For example, some quickies I whipped up from past rides: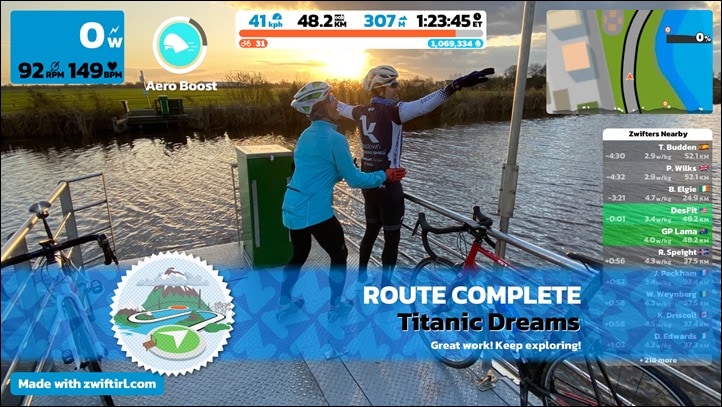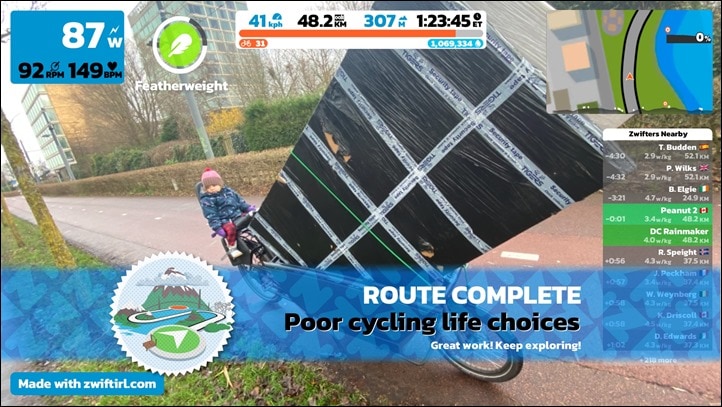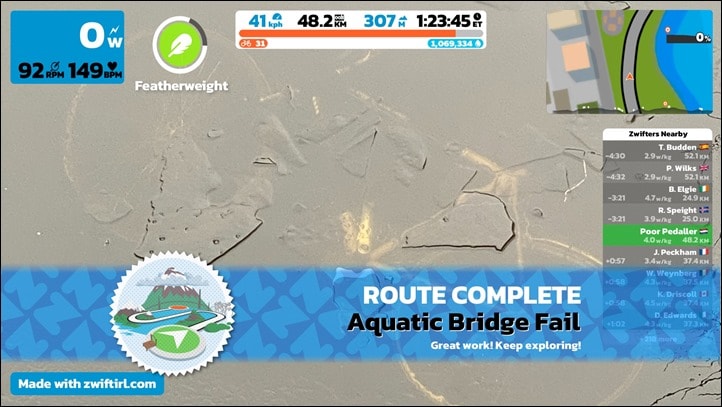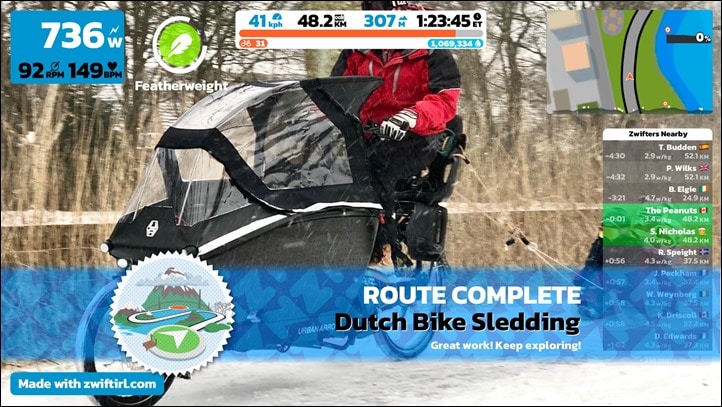 The world is your oyster here. And by this time tomorrow, you'll probably have even seen an oyster too.
Go forth and enjoy, and thanks to the creator, Phil Wilks, for spending his Sunday creating something merely for the sake of it.