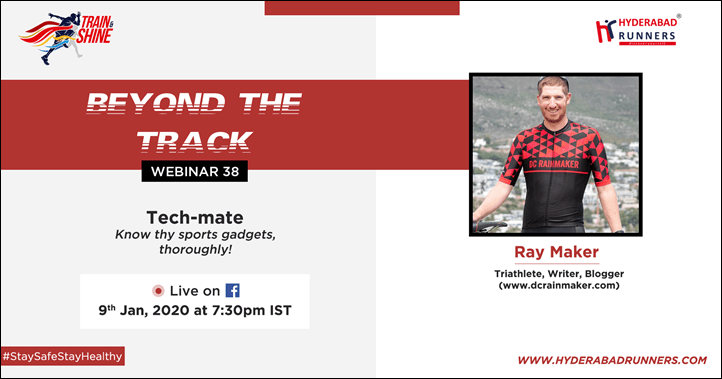 Hey folks, happy weekend!
Just a quick heads up that tomorrow (Saturday the 9th), I'll be doing a Livestream presentation/talk/webinar for one of India's largest running clubs with more than 17,000 members – the Hyderabad Runners. Unlike most of my keynote type presentations where the target audience is the industry, this one is actually for day to day runners…in other words, you, the end consumer – not the manufacturers.
They've been doing a long running webinar series – Beyond the Track – that's brought in guest speakers from around the running world.
I'm going to start off diving into where running technology has come over the last 15 years, and then talk through making sense of some of the options out there, both in terms of high level things like which tech trends are worthwhile or not, and then lower more practical tips like which devices for different budget categories. Plus I talk through some of my day to day running tech workflow.
Given this is for a running club, you won't see much mention of cycling or swimming here, but instead more of a journey and progression of wearables and other sports tech in the realm of running. It'll also include a Q&A section, and anyone can ask questions upon conclusion of the presentation.
The presentation will be streamed on their Facebook page, though no account/membership is required. It's just fully available here.  The times are (Saturday – January 9th, 2021):
– Australian Eastern Daylight Time (Sydney) – 1:00AM
– Indian Standard Time – 7:30PM
– Central European Time – 3:00PM
– US East Coast Time – 9:00AM
– US West Coast Time – 6:00AM
And again, you can simply hit up the link here at the times listed above. The presentation is being recorded and will be accessible afterwards, and I'll also make the slides accessible as well.
Update, here's the full recording – I start speaking at around the 5:00 marker.
With that – thanks for watching!
And…also, CES2021 does start next week. Sunday technically. And while there's no physical event this year, you'll still see a few things slide out from under the shadows next week. Stay tuned!