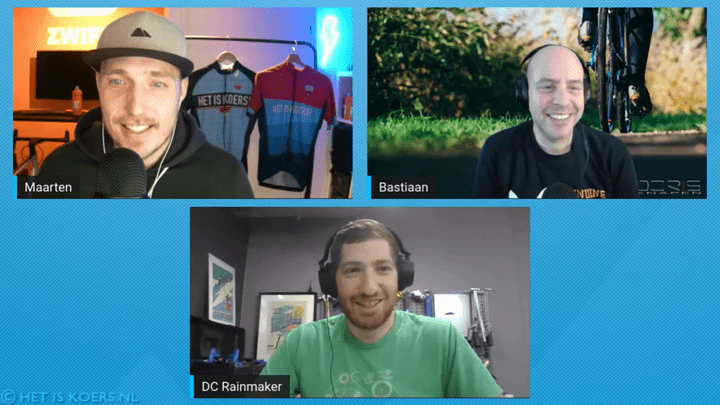 Hey folks – just a quick one here today to share an episode I recorded with Het is Koers here in the Netherlands, which translated from Dutch to English would come out roughly as 'The Game is On'. According to my Dutch friends, this is what the Dutch commentators would say when a race starts to get exciting – 'het is koers'. There ya go – Dutch lesson for today complete!
For this one we chatted for some 90 minutes, but about far more than just gadgets. We also talked a bit about my move to Amsterdam (now almost three years ago), as well as my time thus far in the Netherlands including lots of cycling talk. After all, it's a show about cycling.
But then we dove deep into five different top cycling products of 2020, as well as the biggest cycling flop of 2020. Of course, there wasn't actually a huge number of cycling-specific products released this year. It was a bit of a quieter year in that respect. Most of the indoor companies were busy trying to meet demand, while the outdoor-focused ones had their major releases last year. Still, a few snuck in – so we chatted about those. Oh, and we talked through all my smart trainer recommendations. You can skip around a bit to find the sections most easily – they've got the reviews pulled up on the screen to make it easier.
The entire discussion is in English, save their intro. I've set the below video to start at the 7:04 marker, which is when we start chatting – else, you're in Dutch prior to that point.
It's always fun chatting with different groups, especially long-form and being able to dive deep into subjects and talk about the pros and cons of things as more of a discussion than just a bulleted list.
If you're a Dutch speaker, then I'd encourage you to check out their weekly video podcast, which you'll find here.
With that – thanks for watching and enjoy!