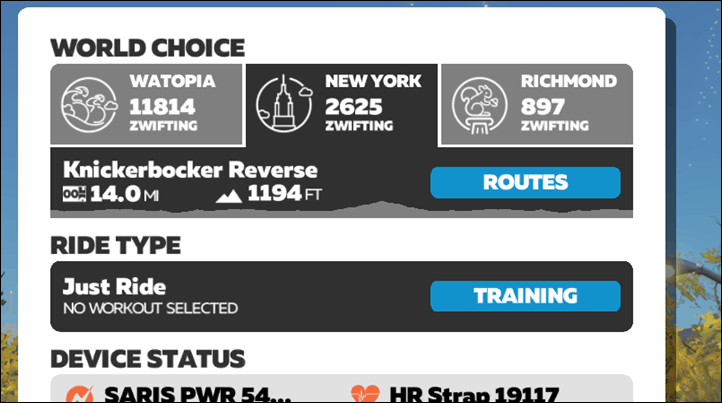 Here's a quickie of an update for you on this Saturday morning, which is especially notable if you plan to ride this morning (or evening in Australia) that you'll want to budget extra time to get Zwift updated. Though, the updates are still rolling out – so folks on PC/Mac/Android are seeing them first, while those on iOS/Apple TV haven't quite yet hit to my knowledge.
As of today Zwift has rolled out to the ability to select between two so-called 'guest worlds', versus the previous one option. This means you can always select Watopia, or from two other world pairs. In the case of today, for example, that means you can select from Watopia, New York, or Richmond.
It's frankly as simple as that. There's no limitations beyond that. So for example once you've selected the world of choice, you'll get all the routes as normal, as you can see below:
Side note, if you're looking to spice up life a bit, you can more easily browse through all the routes on Zwift's site here – finding something that tickles your pickle. The schedule is published within the app, and you can see the city abbreviation pairs listed there: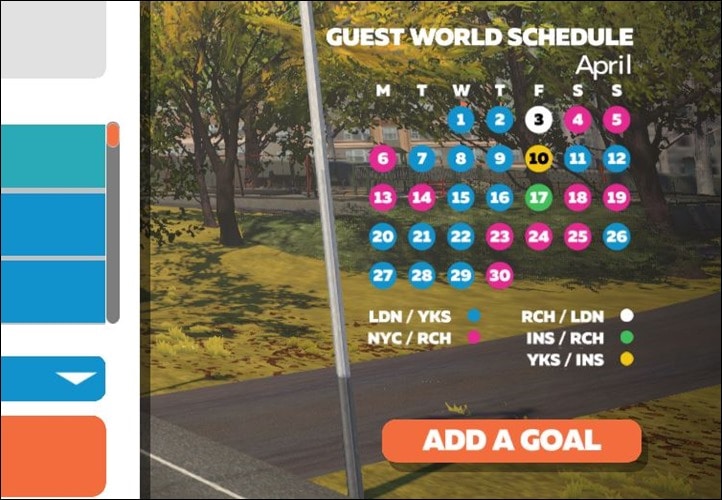 Alternatively, ZwiftInsider has a solid listing here that you can bookmark forever: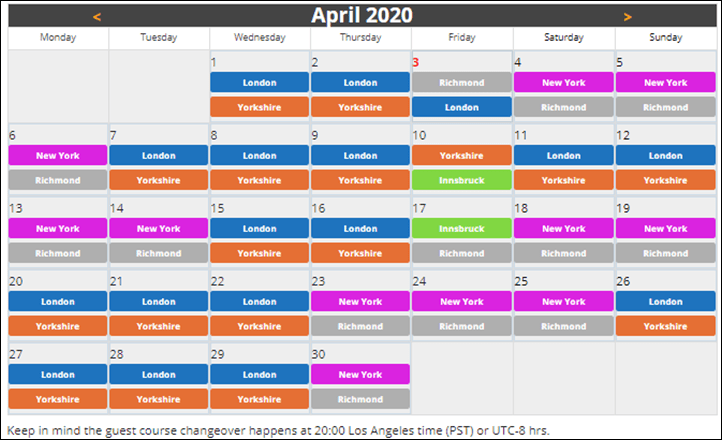 It'll be somewhat fascinating to see how people choose between the various pairs. For example, when faced between the option of Innsbruck or Richmond on April 17th – how many will simply choose Watopia? Looking at today's pairing of Watopia/NYC/Richmond, the current stats as of this second are (15,336 as 9:30AM CET – the day is still young!):
– Watopia: 11,814 (77%)
– New York City: 2,625 (17%)
– Richmond: 897 (6%)
So yup, for reals: That means 6% of the people still voluntarily selected Richmond. Huh. Just kidding. Mostly. In actuality, this stat is being skewed by the fact that iOS/Apple TV folks can't even see the 3rd option yet. So on iOS, Richmond doesn't even show up: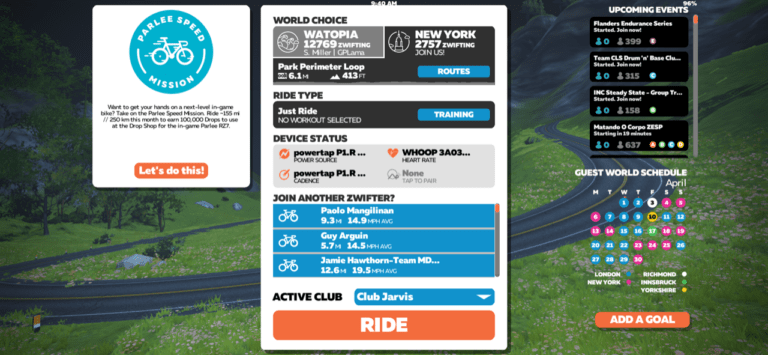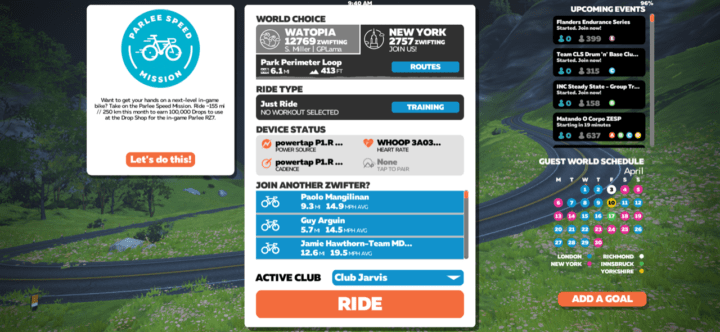 In either case, this will likely more evenly distribute the riders during the peaks, whereas of late it basically looks like a Gran Fondo start lately, just packed with avatars and in some cases people's systems struggling a bit.
Enjoy and have a good weekend…I'm off for a run!