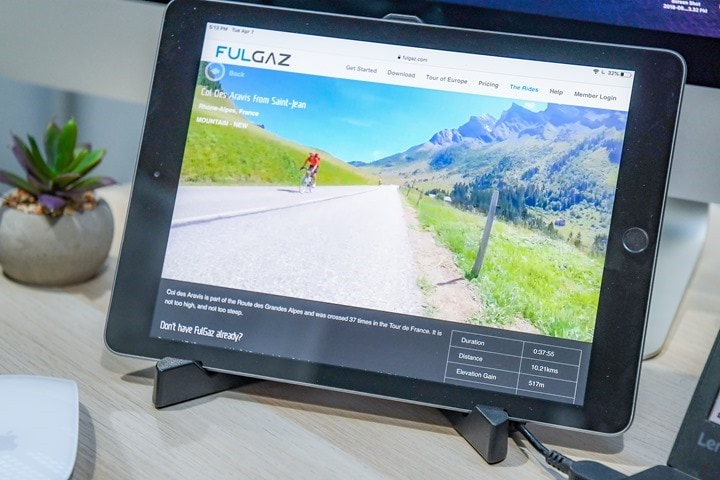 Here's a rare 'super-quick' DCR post for ya. Sometimes these end up on Friday, but not this week. This time around I'm giving you the Tuesday edition, mainly because Friday simply seems way too far away.
Two weeks ago while putting together my massive 12,000 word 2020 Trainer Apps Guide I stumbled on something I thought was kinda neat: The ability to playback any video in the FulGaz cycling video library, for free, right from any web browser – even mirroring it to a big screen TV. And fear not, this isn't a hack or anything. It's literally just a free no-login required feature of their website I don't think anyone knows about. Again, no-login, no-account, no-app. Just their normal website.
Why is this useful? Well, like many of you – I'm spending way more time indoors than I might otherwise. And most of the day I spend at the DCR Studio, where I sit alone at my desk or doing tests around the studio. But 5-6 hours of it are basically just sitting at my laptop. Often I have music on, but sometimes I just put various longer form videos on in the background. In any event, while trying to get some screenshots for my guide I realized I could play back – at full length (hours often), any of the videos, including virtually every famous cycling climb in the world (e.g. Alpe d'Huez type rides). And even more, they're filmed from a bike and most of them even seem to have the sound recorded too, so you can hear the sounds of streams, other cyclists, and yes, even the occasional car.
So obviously I turned it into a gigantic screensaver of sorts.
Here, it's silly easy. First, go to their website, and then click on 'The Rides'. I'll pretend that one of my toddlers helped draw the circle below, but in reality that'd be insulting my toddlers. Look, drawing isn't my thing.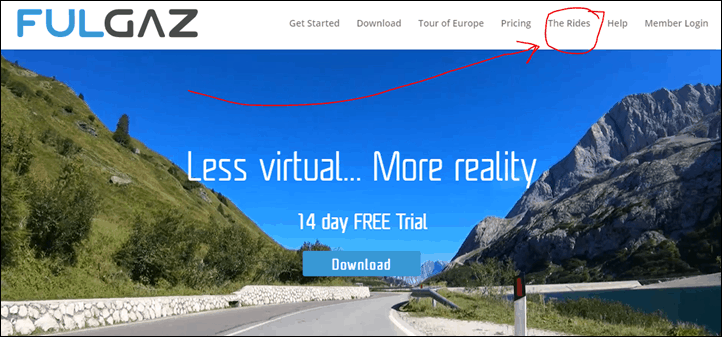 Next, you'll see a filter there. Though, you don't have to filter. You can just start scrolling forever through vibrant thumbnails: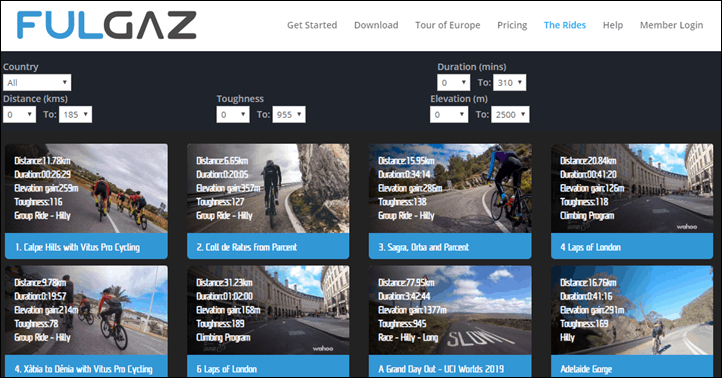 As you can see, there's piles upon piles of videos. The filter is useful if you want to perhaps find longer videos for your newfound screensaver. For example, everything over 90 mins.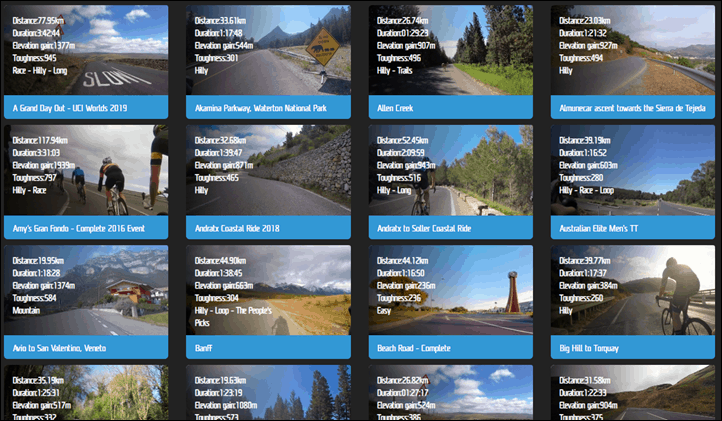 Once you click on something, you can then tap the play button. Also, at the bottom there are two options: Full screen, and the volume. By default the volume is turned off. But sometimes on slower climbs it's neat to listen (since you don't get much wind-noise). Here's a two-hour video in Hawaii.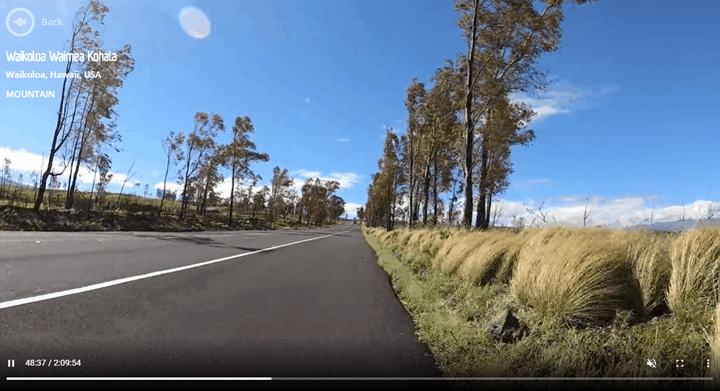 All of these are full-length. In fact, you can even download the full thing if you want to play it offline (if you signed in). Note that these are technically 'lower resolution' – my guess is 720p. They've got almost everything in 4K though, if you sign-in. And again, you can download those too.
Some of my favorites have been Col d'Iseran (France):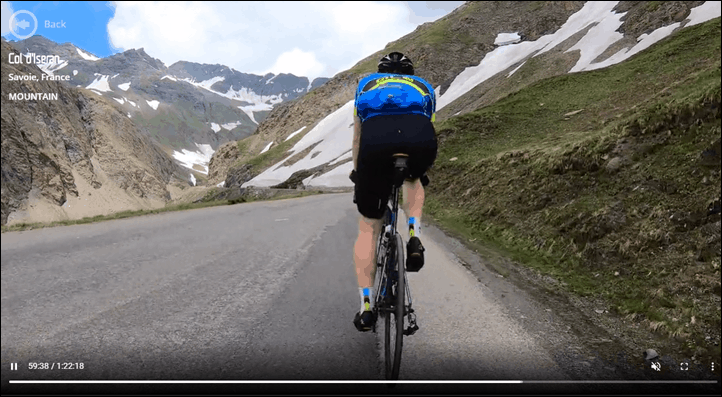 Then there's Passo di Gavia in what looks like late spring: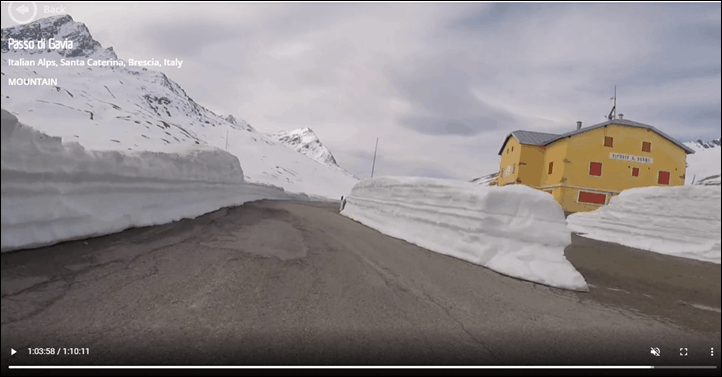 And of course, the Passo dello Stelvio: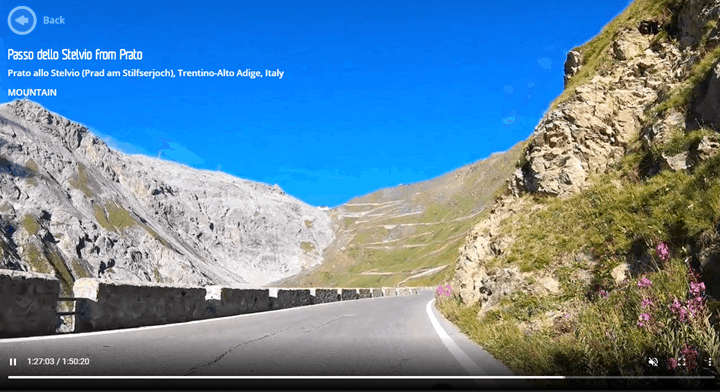 Also, there are little tidbits on each of the climbs below them. Some are longer than others:

And yes, all of this works on your phone or tablet or whatever else. And in fact, you can even cast it to a big screen, using AirPlay or whatever else.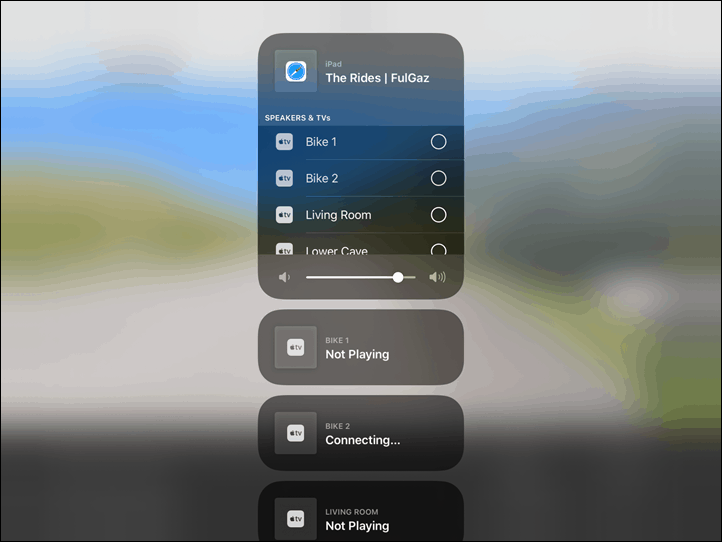 Even at 720p it looks perfectly fine from across the room. Super cool: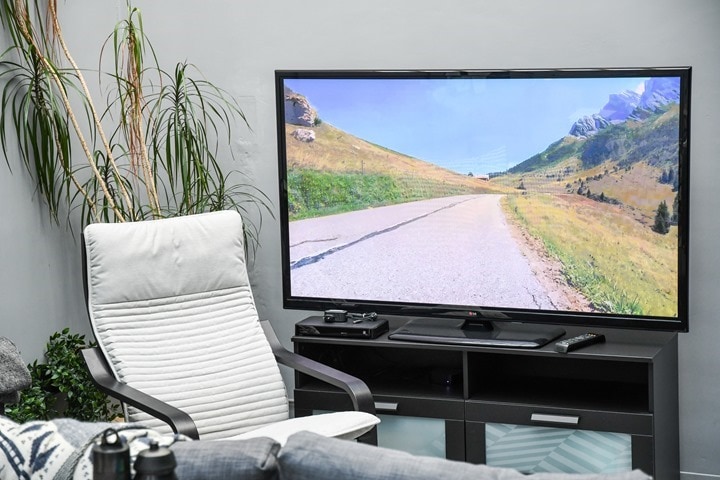 Ok, with that, I leave you to your own devices. Try not to cause too much trouble now, ok?
Thanks for reading!
[Stating the obvious: This post is definitely not sponsored in any way, shape, or form. I did ask them before posting if it was OK that I'd probably crash their servers and cost them a crapton of money in CDN fees. They said sure. Also, I pay for my own subscription to FulGaz as well – just like my own paid subs to Zwift, TrainerRoad, Xert, The SufferFest and a few others from time to time.]