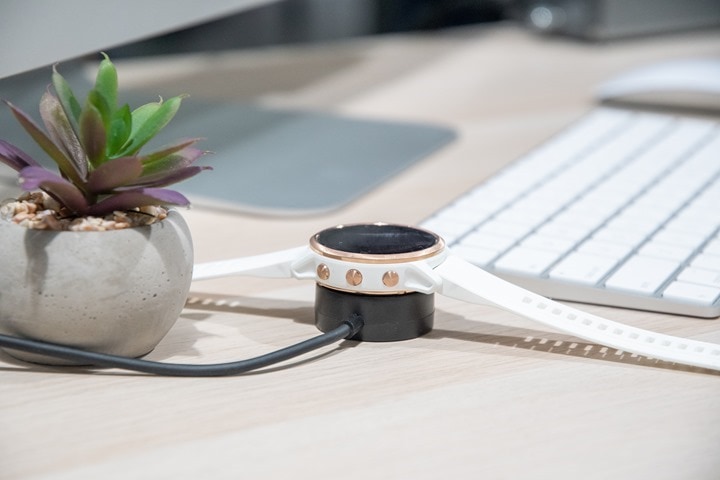 The Girl hates the standard Garmin charging cable. And I can't really disagree with her. While I appreciate Garmin has mostly managed to standardize on the little four-pin connector for most wearable products in the last 3 years, it's still not a great cable from a usability standpoint.
It's mainly the fact that the @#$#@ cable doesn't always want to stay stuck in the hole. Especially either older cables or older units. Plus, god help you if the wind blows the wrong way, or if your dog farts (and seriously, our little dog Lucy has some power farts). The cable falls out and your unit doesn't charge properly. Following which, The Girl gets upset at me (why?!?) because her Garmin can't track her morning workout because its battery is dead. Plus, it annoys ultra runners that want to charge it on the go. Though with increasing battery durations on these watches – that's less and less of an issue.
So…I've got a solution for you (read: me). Well…technically a DCR reader tweeted the solution at me a few weeks back. It's this desk-sitting puck-like charging cable for Garmin watches.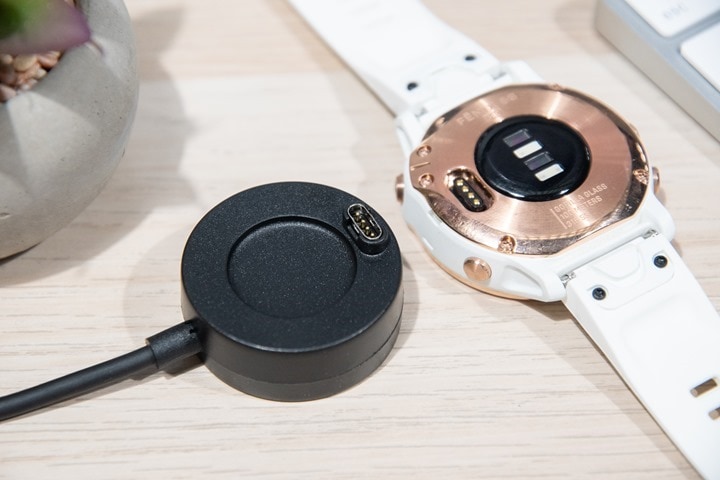 It's got a nice strong and tight connector, and has a nifty little base to keep the watch all settled. No flopping around or dog-driven breeze will move this thing.
And it's compatible with any Garmin that has that port, which is almost everything made in the last 3 years.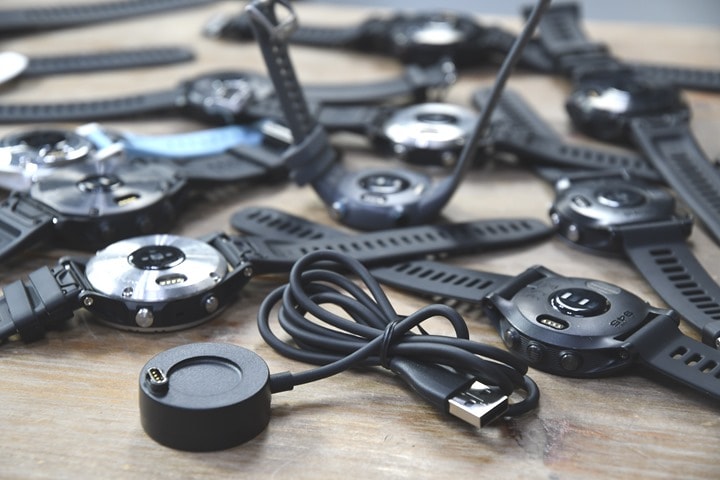 But wait – you're missing the best part! Somehow, due to the magic of random Amazon sellers – this thing is only $9…for a two-pack (Amazon US/Amazon Canada/Amazon EU/Amazon UK). Yes, you get two hockey pucks worth. One for you, and one for you again. Or, your +1.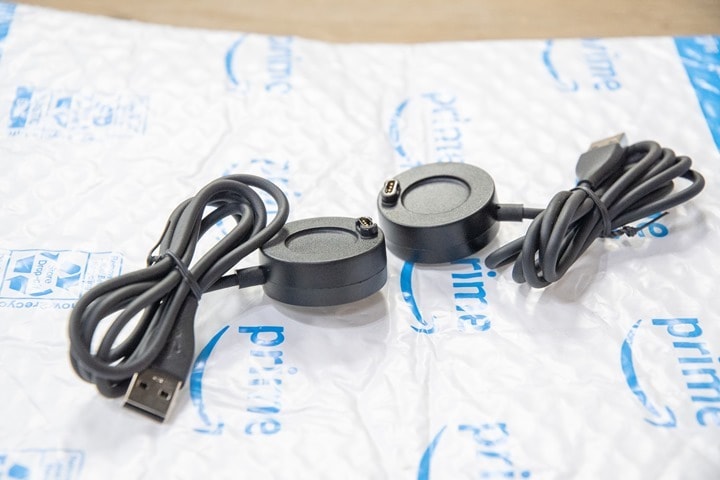 And hey, it even comes "with" this odd little Amazon $5 coupon in it. It does look sketchy, kinda like those cards they flip at you on the streets of Vegas for in-room strippers. But hey, I guess that's how they got so many happy reviews.
But – keep in mind an official Garmin charging cable somehow, inexplicably, costs $25. Even Apple doesn't price gouge that high ($19, in case you were curious). In fact, even Amazon Global shipping anywhere on this still-blue planet seems to cost less than $25 including the two little Garmin charging pucks.
So – how well does it work? Perfectly fine. It charges just like any other Garmin cable: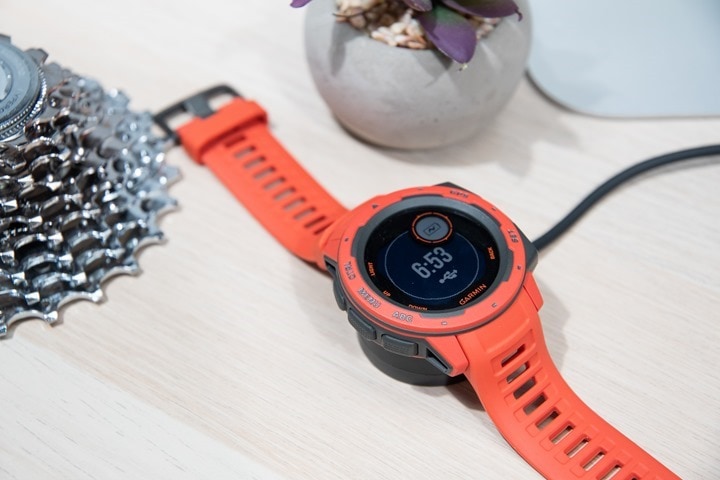 And it connects to my computer just like any other Garmin cable, and shows up properly on the computer and syncs and everything else via cable (including data and music), and I've tried both Mac and PC: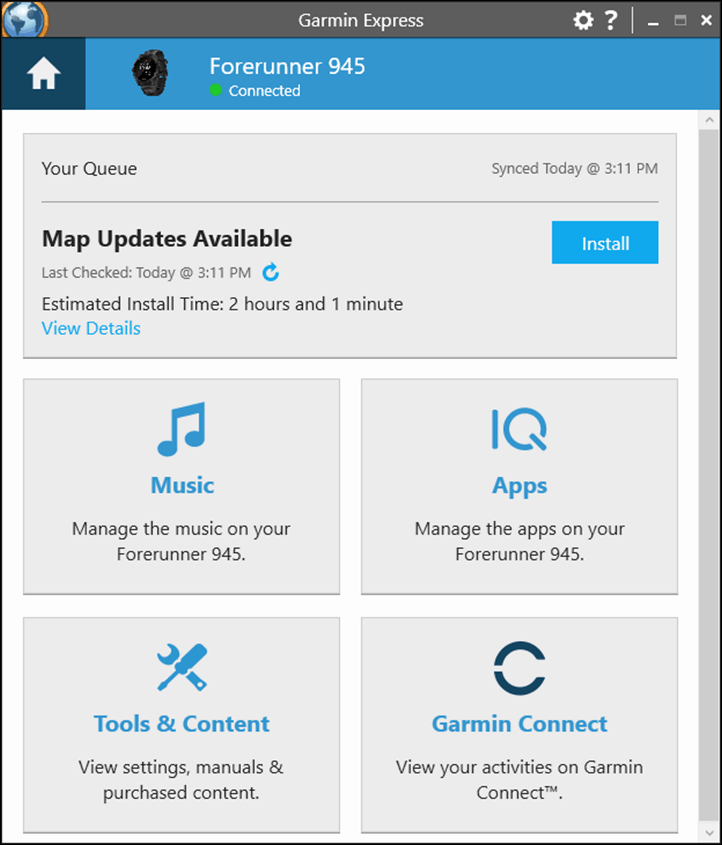 Of course, it's not an official Garmin charging cable. So as such, I suspect if anything goes wrong they'd blame the cable. But now with multiple companies using the Garmin cable – that's a harder claim to make. Plus, with multiple companies (including Mio) using the cable – does that make it a 'standard'? Hmm… After all, Garmin borrowed the GoPro standard for their action cams. So…seems fair for others to borrow theirs.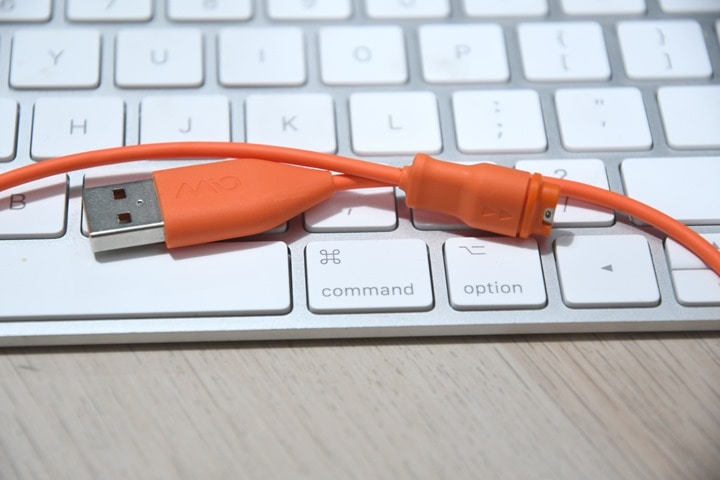 But seriously – use at your own risk. Though, I'm not seeing any real risk here. The way USB works is that the device in question (your watch in this case) actually specifies how much power to pull. So the watch requests how much power it needs, and the USB charging port simply delivers it. The Amazon listing attempts to further assuage these concerns with this bit of text: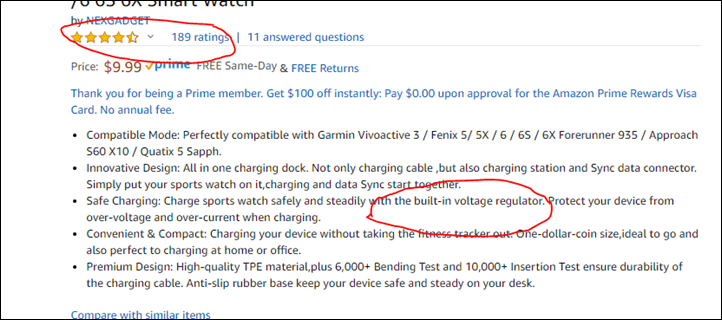 Speaking of which, the listing shows some 189 reviews, with an average 4.5/5 stars. I presume at least 5-6 of those reviews aren't fake – so that's somewhat positive.
Still, I don't much care for Amazon reviews (until you get way higher in quantity). Instead, I just want to use it myself. So, I've been charging any Garmin watch I can find around here with it. Like…lots and lots and lots of them. None have exploded yet, which is somewhat a shame – I'd probably make more money off of a viral video like that if so. Don't worry, I'll keep trying. Also, The Girl has stolen one of them.
Oh – and for you ultra runners who want to charge on the go using a small USB battery pack in a hydration vest – this actually works pretty well. I mean, sure, it looks like you've got some sort of crazy parole electronic monitoring/tracking device on your wrist. But hey – at least you can finish your next 100-miler on a single 'charge'.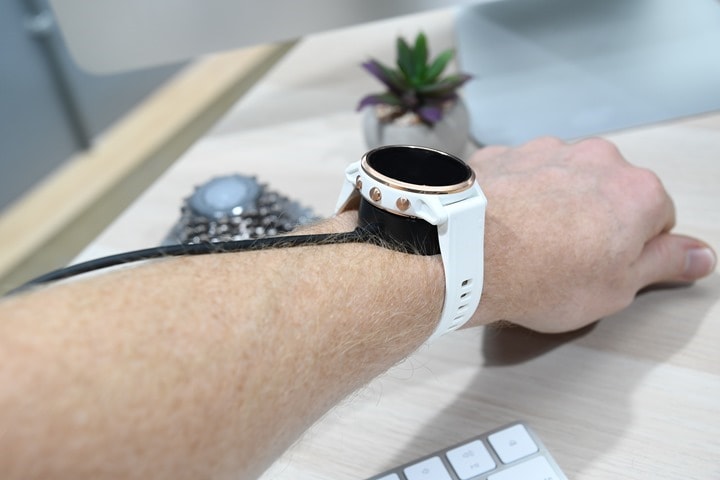 Of course, if you go with a Garmin MARQ or Forerunner 645 and a handful of others with the clip style – this won't work for you. Sorry. But hey, your charger doesn't suck – so…there's that for you. Also note that while it can technically fit on the Vivosport, it doesn't fit well and I wouldn't recommend it. Finally, on the Fenix 5X (original, Plus is fine), I find the optical sensor bumps a bit high on the ridgeline, such that I'd be hesitant to recommend that long-term. Note that all the other Fenix editions are fine, just the 5X (original, the Plus is fine).
Now – while this puck is very good – my dream Garmin charger still awaits. I want a version of this nylon cable but with the Garmin charger on it (it doesn't have that cable). So I want USB-C, Apple Lightning, Micro-USB, and Garmin (all with data support). I've yet to find one, but let me tell you – when I do: I'm buying all the cables. I currently use the below cable for travel, as it covers me pretty well for charging all the devices I use.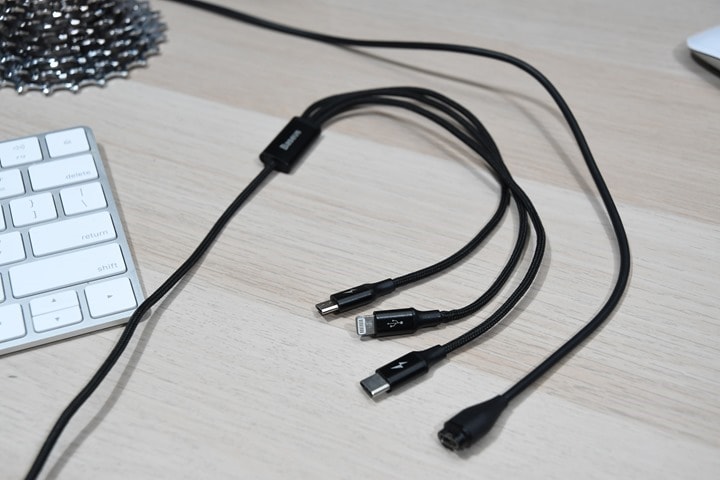 Until then, the long story short is I'm pretty happy with this $5 per puck investment. I'm gonna buy another pack or twelve, and put one in every room and surface in the office and home. Which is pretty much how it is today anyway, except now these chargers will actually stay in the unit.
Found this post useful? Support the site!
Depending on where in the world you are, here's the applicable links (GPLAMA confirmed he could also get it shipped to Australia too!):
Amazon US – $9 for a two-pack [Note: Original pack sold out, this is identical, except also includes color inserts…another link here too]
Amazon Canada – $13 for a two-pack
Amazon EU/DE – 8EUR for a two-pack
Amazon EU/FR – 9EUR for a two-pack
Amazon UK – 7GBP for a two-pack
Amazon Australia – $13AUS for an uno-pack
Oh – and in case you want some entertainment for the day – here's my video review of it up on YouTube:
With that – thanks for reading!