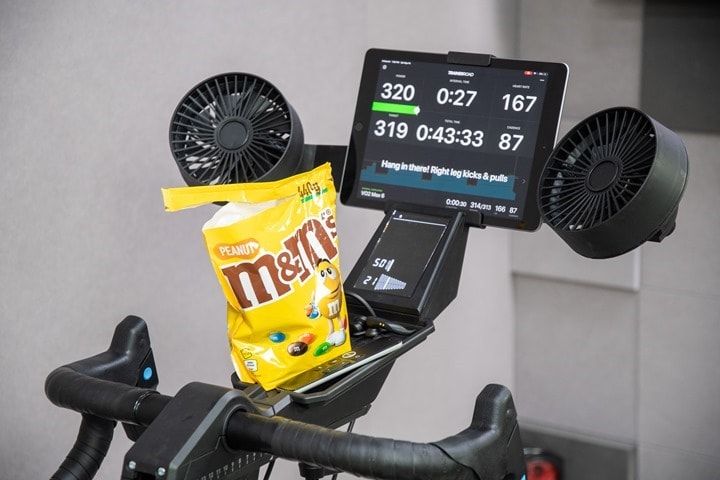 [Story time: Simply skip the end of you want the deal]
You know when you hear a story, raise an eyebrow, shrug, and then continue along your day? That's roughly what happened back about a month ago when I heard that a huge shipment of Tacx NEO Smart Bike's got delayed after having already arrived in the US. But not your average delay – rather, the slightly quirky 4-6 week delay. Also known as "The time it takes to ship something again across an ocean via container including extra logistics and padding time at both ends" delay.
It was odd to me because at the time this occurred right about when I dropped my Tacx NEO Bike Smart In-Depth Review. And while Tacx is taking some of my feedback and making changes already, I had wondered if perhaps that spurned something else. So at the time I fished around a bit and poked at the right folks for an official answer. Sometimes I'm good with unofficial answers to get quick things for people's mostly innocuous questions, but this time enough of you had been impacted and I wanted something I could fairly confidently put out there that wasn't going to start a whole pile of mess in either Olathe or Wassenaar. Though, I seem to be specializing in that this year.
A few hours later I got a response that shipments had been delayed due to a "cosmetic issue", which was the exact same thing they were concurrently telling retailers as well. That the bikes were being held due to a "cosmetic issue".  Keeping in mind that at this point Tacx had already been shipping bikes for about a month or so (since mid-late September). So this wasn't a delay to entry, just a delay for new units.
Still, at the time I just raised my eyebrow in the general direction of Tacx with a bit of a 'Uh-huh…sure you had a cosmetic issue', just like when my toddler tells me she only ate one cookie while the entire bag is now empty. But it was merely one question in a slate of other technical items that were more pressing. A day or two later, customers in the US and Europe were notified about delays of units, pushing new deliveries mostly back to early December (roughly 4-6 weeks).
Given the inability for just about anyone to make a bike on time, these delays had become the norm. So again, welcome to just another Tuesday.
Now…fast forward to this weekend. A reader tweeted me a picture from a single local bike shop in California that was advertising a brand new Tacx NEO Bike Smart…for $700 off. Except it had tiny little writing at the top of the banner: 'Blemish'.
Well that's awfully interesting.
A quick exchange of a bunch of e-mails later, and turns out there's an entire boatload of 'blemished' Tacx NEO Bike Smart units. No, really, an actual boat-load. As in, a shipment off the boat. No metaphorical things here. After arriving in the US, this entire shipment was found with these blemishes. Or basically, small scratches. Here's the official pictures of what to expect (there's a couple more linked on this page):
As you can see, some barely visible scratches on the lower portion of the frame, and then some sort of abrasive scratches on the seat post collar. Thus the 'cosmetic issues'. Don't worry, I suspect Instagram will still take your photos despite the imperfections.
Either way, this sounds like this was a production issue that somehow wasn't caught in QA (though, it also sounds like that has been solved too).
Of course, fixing this issue on these bikes would frankly cost another boatload. Transporting 120 pound (50kg) bikes is not cheap. And that's just shipping them down the street. Shipping them from Wassenaar (near Amsterdam), across the ocean, to Garmin's distribution center in Olathe (Kansas), and then shipping them all back again to Wassenaar, and then back yet again to Olathe would be a deal killer (and an environmental waste).
So…Tacx and Garmin are doing the next best thing: Offering a scratch and dent sale.
You can pick up one of these perfectly functional but slightly scratched units for $700 off. Simple as that. I don't suspect this deal will last long, mostly because it's a smokin' deal.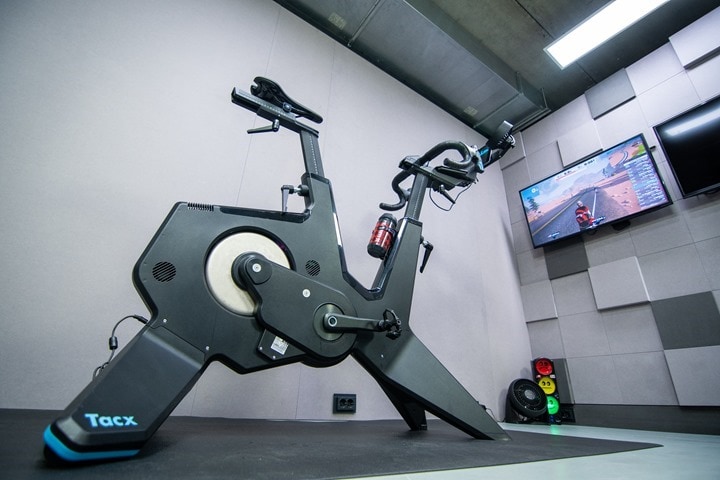 If you're not sure if you want to hold-out for the Wahoo KICKR Bike (those units just started shipping on Friday, and the first real-world human customer got theirs last night), or if you're looking at the also now shipping in the US Wattbike Atom – you can dive into my complete Indoor Smart bike showdown post. Everything there is still the same and accurate, across all three units. And now that Wahoo has shipped the first units, I'll be looking to push out my KICKR Bike post within the next week. I've got more than enough miles on it (though again, you can basically read my mini-review without that shootout post).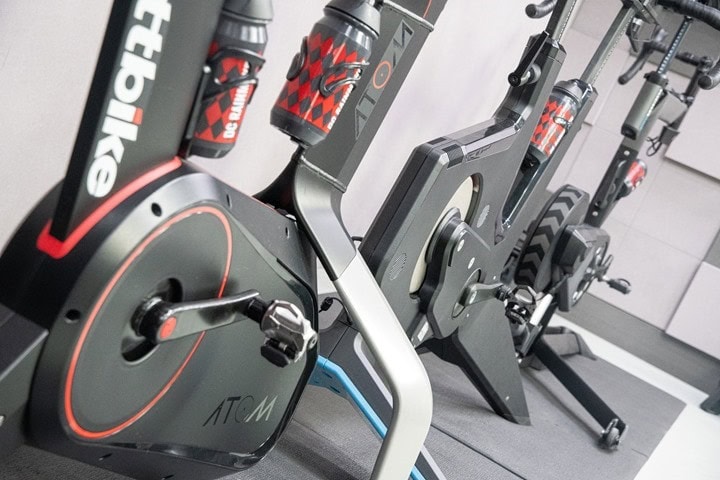 Of course, now the stakes have changed. Instead of being $3,200 (Tacx NEO Bike) vs $3,500 (Wahoo KICKR Bike), it's $2,500 vs $3,500. Essentially it comes down to: Do you pay an extra $1,000 for CLIMB functionality and better shifters. With the scratch & dent sale, I don't see the Atom competing in this specific race (once these units are gone, of course it's back in action due to the lower price) The NEO Bikes are available today (or in December again for squeaky clean ones), the Wahoo bikes you won't get until January or so if you don't already have an order in. Neither unit is 'perfect' in my opinion.
The $700-off cosmetically imperfect units is here – I have no idea how long it'll last. Probably not long. It's like an unplanned Black Friday sale. Remember kids, always practice safe Black Friday planning. Oh, and don't forget to read my Tacx NEO Bike Smart In-Depth Review first.
With that – thanks for reading!