Here's a couple of updates that have trickled across my desk over the last two days that I figure are worth chatting a moment about. Some of them also have some catches as well, so while you might have seen the news already – I don't think everyone has covered the full picture. Also, Strava's CEO is out, but I talked about that on Twitter here.
Canyon Supports Riding On Trainers: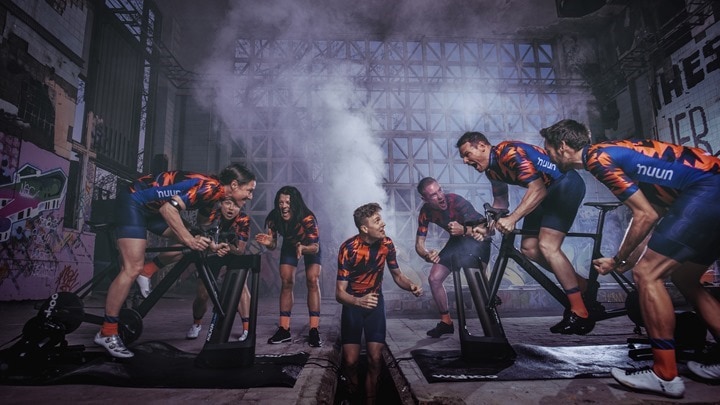 I've oft made fun of Canyon for their up until now trainer policy (despite buying a bike myself). For those not familiar, Canyon's bike trainer policy was basically 'Don't ride your bike on a trainer', which while a stupid common bike manufacturer policy that's never been substantiated by any incident I'm aware of, it only reached the pinnacle of hypocrisy last year when Canyon decided to sponsor an esports Zwift racing team.
Except, this wasn't a casual sponsoring. This was a 'hold my beer' sponsoring. After all – this was their announcement imagery: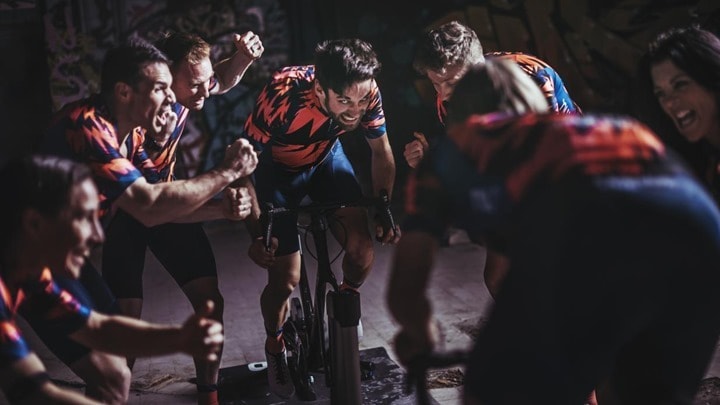 I poked at them via social media, and eventually had a good chat with their esports racing team manager. It didn't change my opinion about the situation (nor my continued comments), but he did confirm that they realized the double-standard of the situation and that they were working to resolve it.
And as of this week, they have. Kinda. More on the kinda in a minute.
Canyon published a post with details on it, including the specific requirements. These basically just state that your bike has to be attached via rear axle skewer and that the skewer has to be from your trainer manufacturer.

No biggie there, there's no wheel-on or direct drive trainer that doesn't include a skewer. It is a bit of an oddly worded requirement though, which in theory excludes rollers and crazy bike-treadmill contraptions. I'm not sure if that's on purpose or not, because according to bike industry trainer myths – a set of rollers would better for the bike anyway. Shrug, whatever.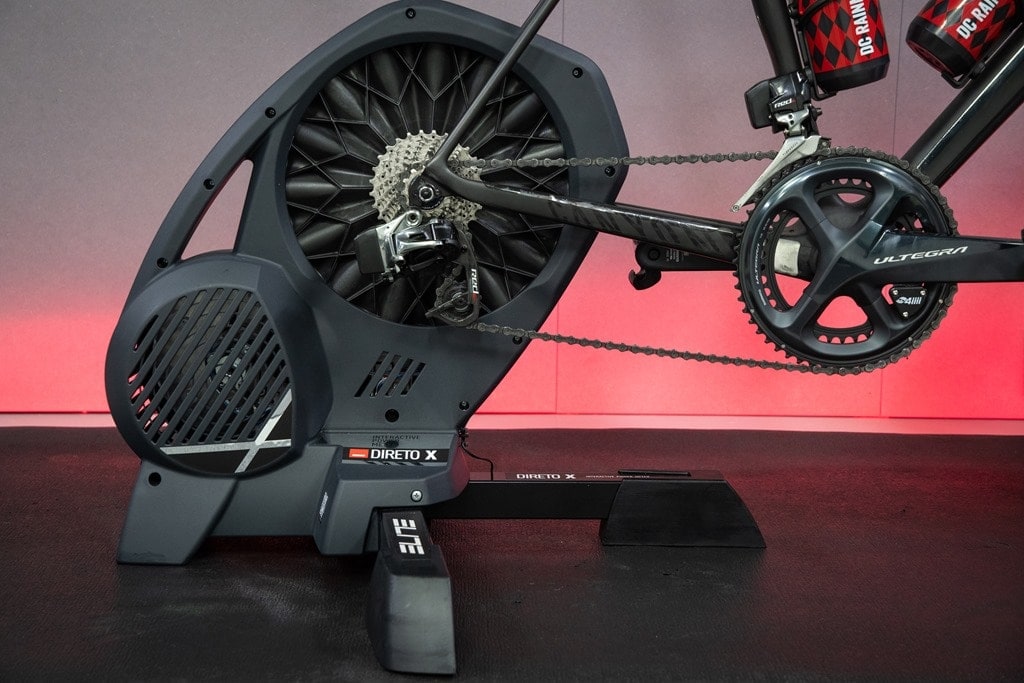 Now – there is only one catch here. You see that list of bikes quoted above? Well, that only for *2019* models and going forward. When I asked I found out that my 2017/2018 frame isn't included. So if already have a bike – you're theoretically not covered. In practice, again, I don't think this is an issue because I don't think anyone's ever going to ask because I think all these companies know what the rest of the world has known for years: There's no issues here.
Instead, previous policies were mostly put in place as legal catch-alls.
So – congrats to Canyon for getting to where they are, even if it means I'm going to keep on riding my not-supported bike on various trainers.
Suunto Provides Movescount/Web/App Direction Update: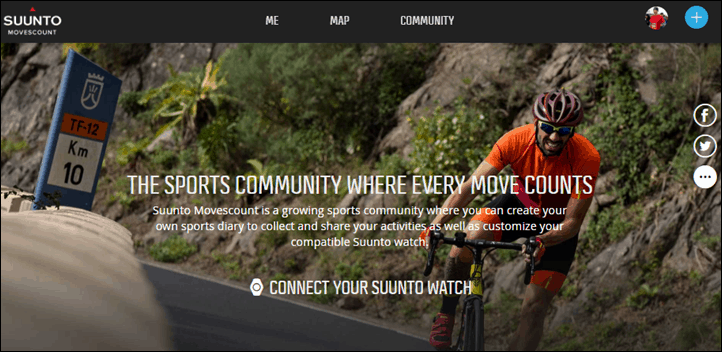 This next part will probably hurt your head a bit. I'm still trying to make sense of it, some 30 hours after being sent the update. There's essentially one piece of good news in here, some pieces of bad news, and then some pieces of no-news news. You can read the whole thingy here. But here's my no-nonsense distilled version:
Suunto Ambit & Traverse Finally Get Love: If you've got an older Suunto Ambit or Traverse watch that doesn't have Bluetooth sync capabilities, by next Summer (that's 10 months from now) they'll roll out a new desktop app that connects to the Sports Tracker backend, which is what the new Suunto App (iOS/Android) is connected to. It's not Movescount, but it means your device doesn't die.
Suunto Movescount App Dies: On December 18th, 2019 the Movescount smartphone app will be removed from the iOS & Android app stores. This means you won't be able to get the app anymore after those dates. If you already have the app, then you're good and can continue using it. If you get a new phone though, you're eff'd again. I don't understand why Suunto is removing this app at all. Just mark it as 'no longer supported' and call it done – like tens of thousands of other apps. Remember the Movescount app is primarily used by more advanced athletes to connect to the Movescount platform – so if you've got a Suunto Spartan series, you're probably using this app instead of the newer Suunto app.
Suunto Movescount Web Site: This last one is the most confusing one. Suunto simply says that in 2020 Movescount will continue to "evolve", and will no longer be called Movescount. Its name isn't known yet. Instead, it'll be there just for enabling "key functionality (including watch settings, routes and sport mode customization) for Ambit (1, 2 and 3) and Traverse family watches only". It's unclear if they're gutting the rest of it or not, again, this item on the PR information was super fuzzy.
–
Ultimately, if you distill all this down, it basically means Suunto is shifting away from Movescount (as they've long since stated), and is instead moving people to their iOS and Android 'Suunto' apps. Those apps behind the scenes are 100% dependent on the Sports Tracker platform (they're one and the same), which is owned by Suunto. That platform has seen some modest updates over the last little while, but is by no means a replacement for Movescount. Essentially Suunto is trying to take a Wahoo-like approach of app or nothing, rather than a complete ecosystem approach like Garmin or Polar.
Honestly, I'm skeptical this is going to work.
Hardcore Suunto users have long praised Movescount as one of the best bits of the Suunto platform, at least in terms of analytics and route building/management (plus things like watch configuration). It sorta just feels to me like features are basically being taken away (because, they are). Sure, the new Suunto app is great, but it's really just doing something Suunto needed to have years ago.
I don't know what the solution is here. I appreciate Suunto isn't leaving the Ambit users to die – I really do. But I don't understand how this digital service transformation is actually helping end users here. It just seems like a lot of shuffling of deck chairs.
Indoor Smart Bike Shootout Video Up!
Finally – just a quick heads up that while my full shoot-out post on the site went live last week, the video didn't go up till this week. Because…time. Seriously, it's nuts how long those videos take to both shoot and edit. The original shooting duration of the talking part was 42 minutes, and then I sliced and diced it down to 16 minutes. B-roll took about three attempts to get it all.
Though, it helped considerably having the post already done – because then I'm mostly mirroring that. But, there's actually elements that weren't in the post – for example the sound comparisons (which is also a movement comparison). Definitely my favorite part of the video (at 11:07). It harkens back to some of them I used to do in the old DCR Paris Cave (like in this video). This one came out in a single shot exceedingly well. Usually I screw it up and it takes multiple takes.
It also helps that the new Amsterdam DCR Cave is designed for getting content shot quicker. From lighting to cameras – and just frankly more space to leave things set up, it's so much easier.
Finally, in case you were curious – the YouTube video is titled 'Showdown' and not 'Shootout', because titling it 'Shootout' gets you in trouble YouTube algorithm-wise. Noted.
With that – thanks for reading! Got a trainer review coming up tomorrow for ya. And then maybe a watch review on Friday. Nothing new, just backlog of things from this fall.