One of the most viable alternatives to Zwift from a graphics standpoint just announced it's closing up shop. VirtuGO has sent out an e-mail to all registered/paying users that the service will shut-down effective November 25th, 2019. Users will be able to continue using the service until then, free of charge. Additionally, the company has outlined how existing users can download their rides to upload to other training log platforms.
For those not familiar, VirtuGO came onto the scene about two years ago, in fact it was in January 2018 that I profiled them as part of their big launch at the Tour Down Under. At the time the service had a lot of potential, specifically around the realistic graphics and scenery of the platform. Some of the courses were stunning.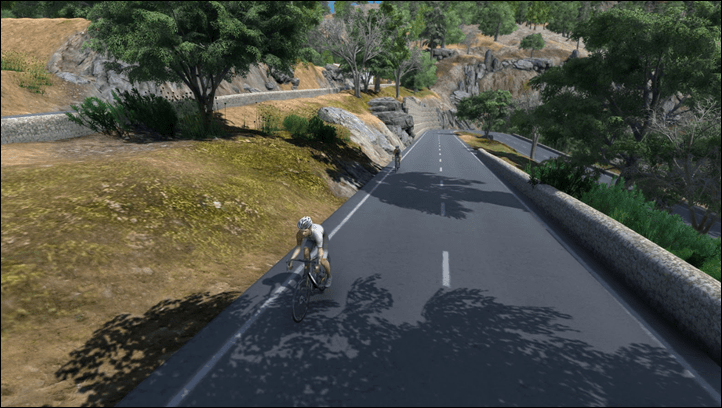 The company at the time had pretty extensive plans for their platform. Not only would it be an online training app roughly akin to Zwift, but it'd also be a training log platform too – effectively competing with the likes of TrainingPeaks. Not to mention an integrated coaching component and structured workouts as well. At the time I wondered if that was perhaps trying to boil the ocean, rather than focus on one thing, and do that one thing really well.
Still, the company made headway in building out their platform from an infrastructure standpoint. They had three different virtual worlds – the Coll de Soller in Mallorca, Willunga Hill (outside Adelaide as part of the Tour Down Under), and a virtual world called Pulseville. Within those worlds they had competitions and plenty of terrain for most people to ride.
Unfortunately, what they lacked was one of the most important things: Actual people riding daily.
In talking with the CEO and Founder Michael Rogers about the closure, he noted the company had some 16,000 people in their database that had tried the product, with about 6-7% of them actively using the product (so roughly 1,000 active users – not concurrently though). Remember, the company was out of beta – so these were paying users. And in fact however, the paid users count was actually higher than that. As with any subscription service, a number of people sign-up and continue paying, even without using it.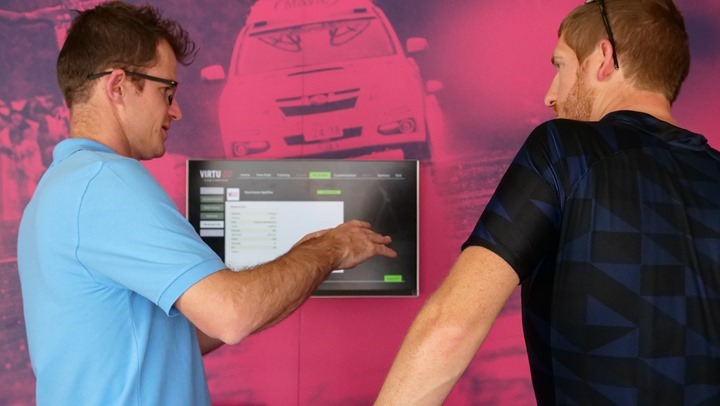 [Talking with CEO and Founder Michael Rogers at the Tour Down Under in January 2018]
Still, even with 1,000 active users using the platform perhaps once per week, once you look at having three worlds, people on numerous timezones around the clock, and so on – you'd have relatively few users on the platform at any one point in time.
People want a social experience on these platforms, they want to see other people riding.  It's a problem that in some ways is compounded by the two climb routes/worlds in VirtuGO and Road Grand Tours, which in the case of VirtuGO was 2/3rds the courses they had. So if you didn't want to do a climb that day, you really only had the single loop of Pulseville, which had some 7.7KM of roads to work from.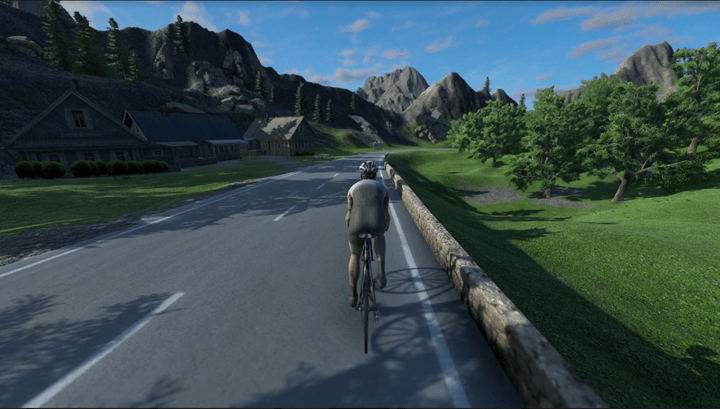 Next, there was the platform challenge. It was only available on Mac or PC – not iOS, Apple TV, or Android. These days, people want quick and portable, that's largely iOS/Android/Apple TV. Sure, plenty of people run things on a PC or Mac, but most don't want to deal with the overhead of it. Mind you, Zwift started with the same PC/Mac options in the beginning – but that was at a time when it was still the norm to use your older desktop computer as your training computer. It was also at a time when there were still relatively few training apps out there. Back then, Tacx Training Suite and TrainerRoad were among the bigger ones, with Elite in the mix as well.
These days, as always – people expect a mobile first strategy. I personally almost never run my training apps on a desktop computer anymore, unless specifically testing something. I run it on iOS or Apple TV.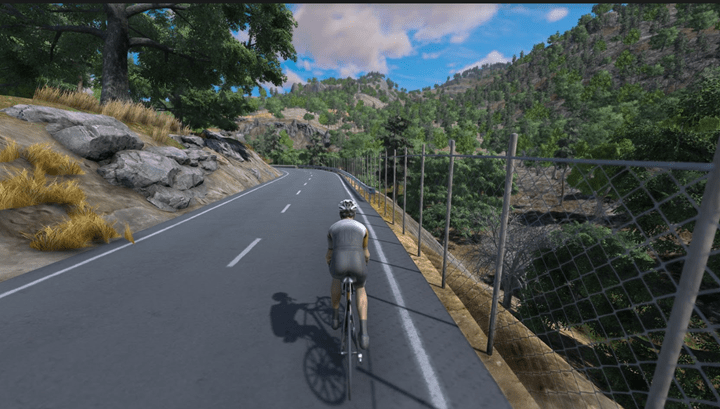 Still – VirtuGO had one big thing going for them: Price.
At 6EUR/month, it was by far the cheapest training platform out there. Nearly 1/3rd the cost of TrainerRoad and half the cost of Zwift. That's super appealing for folks just getting into indoor training that didn't know exactly which platform they wanted. Plus, they offered 14-day free trials as well – one of the best out there.
But ultimately, everything circles back to three things that Zwift has:
1) Users – lots of them
2) Incredibly well-executed marketing and social
3) Money – piles of it
As I've said numerous times before – Zwift isn't in first place (in terms of users) because they have the best technically architected application or the best physiological training experience. No, they're in the position they're in because they've got a tremendous amount of funding and burn it like a blowtorch on marketing in order to gain user traction. They run it just like any other Silicon Valley company is run: Burn money to get users, figure out profitability later.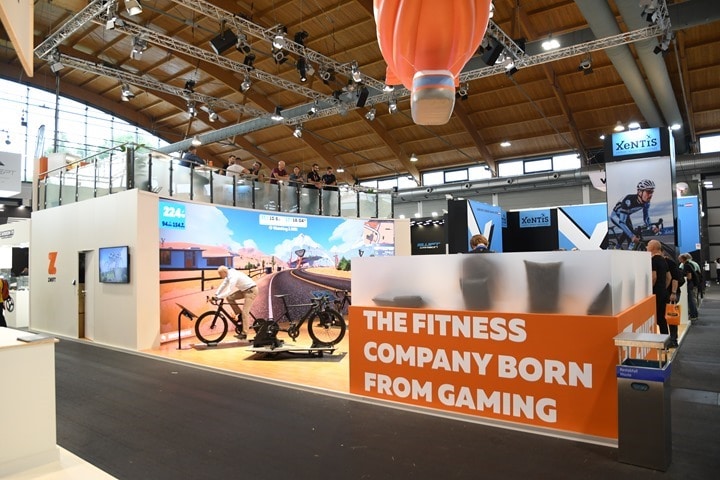 They can buy celebrities and pro athletes to be on social media using their platform. They can buy the biggest booths at trade shows and run smaller events at bike shops around the world – multiple times a week often. They've got a dedicated travelling team that even handles the setup at those shows. The volume of money they can spend on user acquisition is mind-boggling.
But. It. Works.
It gets people hooked in the platform, who then hook in their friends, who then congregate in virtual rides online at predefined times with nebulous groups of people they don't know. It becomes a mini-cult. And from a business standpoint, the best thing you can have is a cult-like following within users. Only Peloton has a higher level of cult-like following. They're now worth $8.1 billion.
Which brings us back to VirtuGO. I talked with Michael (Mick) Rogers this morning about the closure, he noted that the driving force behind the closure was less to do with user counts, and more to do with user acquisition costs. He noted it "was simply unsustainable". Repeatedly during our conversation he discussed the challenges with marketing, and how much that costs. An area that both current and even prospective investors of the platform were keenly aware of. This mirrors what I've heard from other companies, which have found it's tough to compete with Zwift's ability to buy sponsors/partners.
A core part of the business model for Zwift, Road Grand Tours, and VirtuGO (as well as companies like Strava) is sponsorships. It's selling ad space. Be it things like in-game billboards, or more practical stuff such as having a virtual Specialized bike or a specific competition. User subscription revenue alone isn't enough, and that was even more true with VirtuGo. With 1,000 paying customers (or a bit more), that's a mere 6,000EUR a month in revenue, which wouldn't even cover the salary of a single lead engineer/developer. The company employed approximately 20 people, though most were contract/outsourced developer positions. These undoubtedly would have been much less expensive than a lead engineer in Western Europe or North America.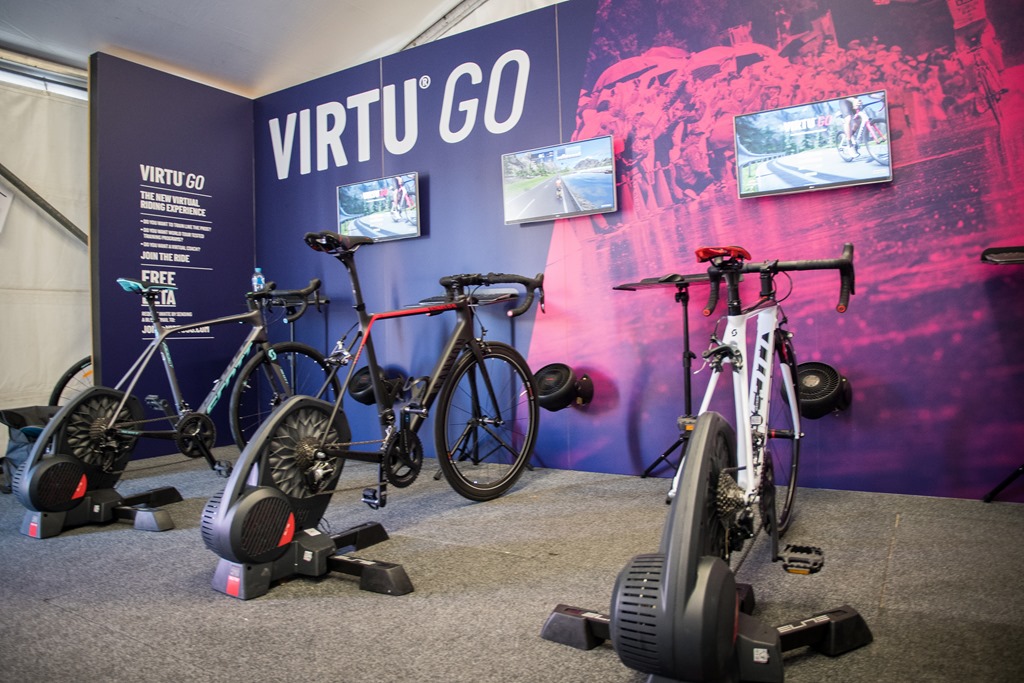 Of course, you might think that shutting down VirtuGO at the start of the indoor trainer season would be particularly harsh. After all, now is the point in the year people start to use these apps more frequently. But Mick said simply that "takeoff wasn't happening", going on to to say "we were turning up to race the Tour de France and doing so with a small team" financially, and that it was "very hard to win unless you had that [financial] backing behind you". As an 11-time Tour de France competitor, he'd certainly be in position to make that comparison.
So where does the company go from here? Well, he says there certainly is acquisition interest (just like there was prior to the closure announcement). But most of that is interested more in the assets of the company than keeping it going beyond the end of November. Obviously, never count your chickens till they hatch – but most investors are keenly aware of Zwift's market position, as well as Zwift's budgets and user acquisition costs. They know that without substantial money – a direct competitor of the same style to Zwift will be near impossible at this juncture.
So what's in his future going forward? Well, he says he'd like to stay involved in the indoor/virtual cycling space. But where that takes him and his family (he has three children) remains to be seen. For now, he's got work to spin down the company as well as court investors that may want to acquire pieces of it.
Still, it's an unfortunate loss for the indoor training space. As I've said countless times before – competition is good for consumers. It drives innovation from companies, and keeps prices in check. Without it, we'll end up with strong-arming companies both to consumers and to the rest of the cycling industry.
With that – thanks for reading!