How is it Monday already? Either way here's a wrap-up of my bike and space laden weekend, complete with plenty of variety as we kick into October.
1) Hello KICKR Bike
Friday I got in my first full ride with the KICKR Bike. I had previously riden it back in late August ahead of Eurobike to prepare my post/video, plus some other random bits here and there over the last year or so. But this was the first 'in my own Cave' ride.
Of course, that first involved getting it out of customs jail and home from the FedEx Amsterdam airport depot:
And then (solo) up the stairs of the DCR Cave:
After that it was a quick assembly. Slightly faster (a couple mins) than the Tacx NEO Bike, but not hugely so: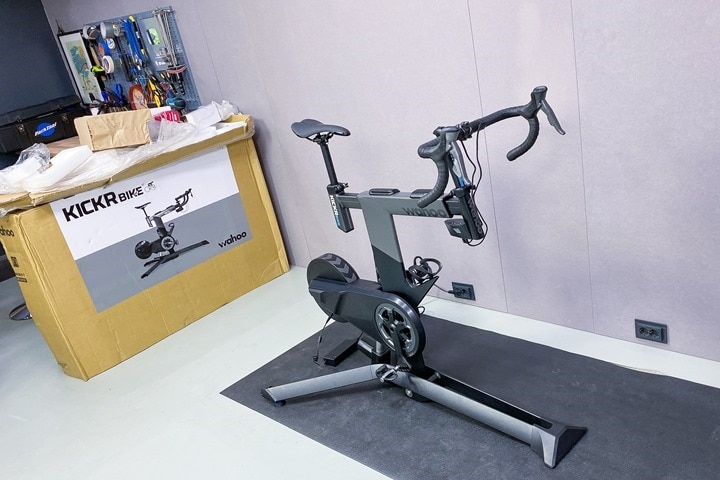 Plus getting the app configured with my proper weight/gearing preferences (eTAP), and so on. All things that took a minute or two at most. After which, I set it up and hit up the Titans Grove course on Zwift: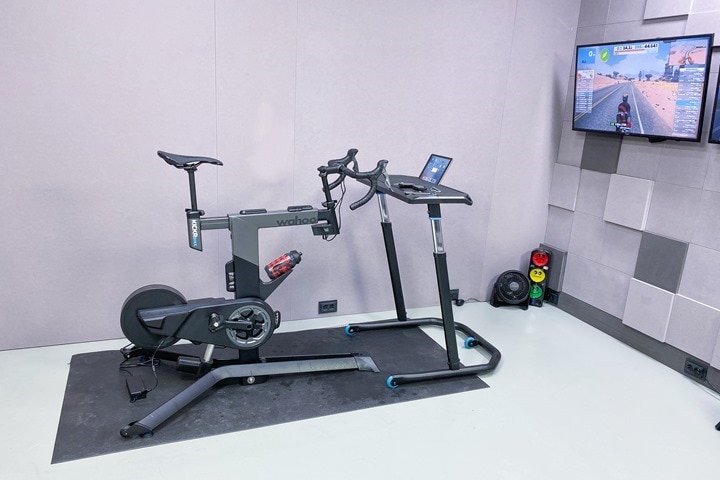 I'll save all my in-ride thoughts for now, got a few things I'm waiting for clarity on. Plus, it's not shipping yet anyway.
2) Hello True Kinetix Bike & Oreka Platform:
In addition to the KICKR Bike arriving earlier in the week, True Kinetix came by on Wednesday to drop off their bike, too. This bike is technically a prototype, though the company will be shipping said prototypes to some early customers that are good with that arrangement. The main unique feature of this bike is that it's got a completely motorized drive system. So no physical flywheel, but rather a hyper-tuned motorized thingamajig that can replicate road feel and resistance on a dime.
I've done a couple of quick pedals, but will be doing my first full ride on that perhaps later today or tomorrow. And then a 'Hands-on' type post in the next few weeks. I don't expect a full review right now, as this isn't a production model at this point.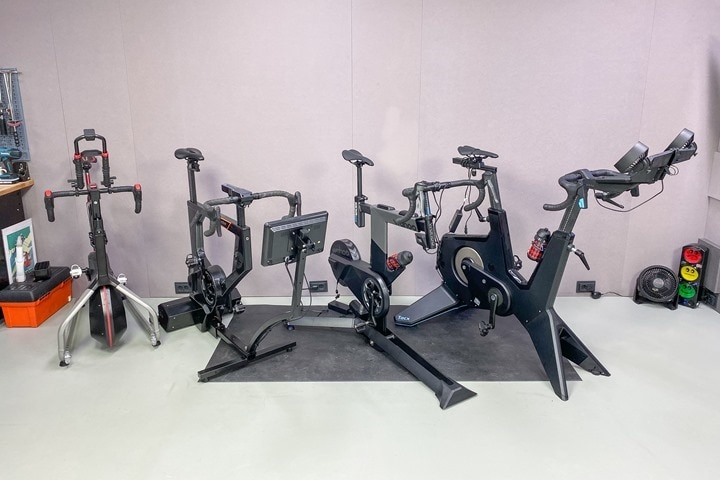 And atop that, on Friday I picked up the Oreka platform-trainer-treadmill creation from the beer guys next door. It had gotten delivered to them the day prior when I was out and about. For comparison's sake – here's it next to the box for the Wahoo KICKR Bike: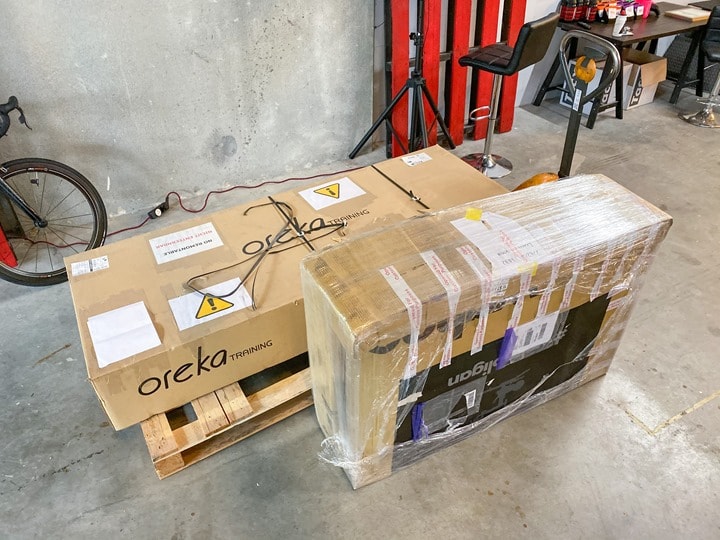 I haven't had a chance to ride this yet, but here's what it looks like from one of their videos: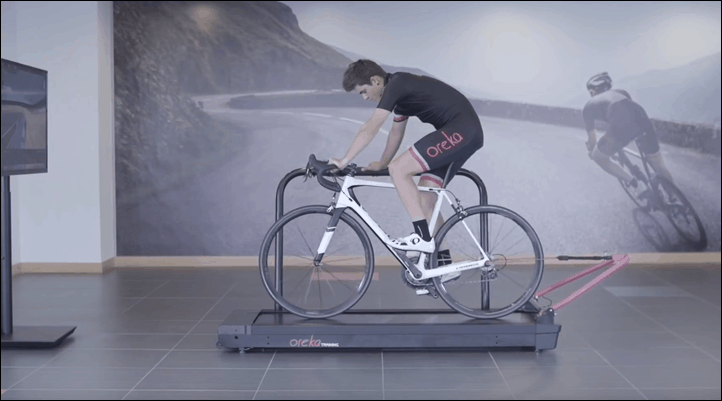 This one will be staying downstairs, as there's no way I'm dragging this thing up the steps! Again, more on that soon as well.
3) Returning The Girl's Apple Watch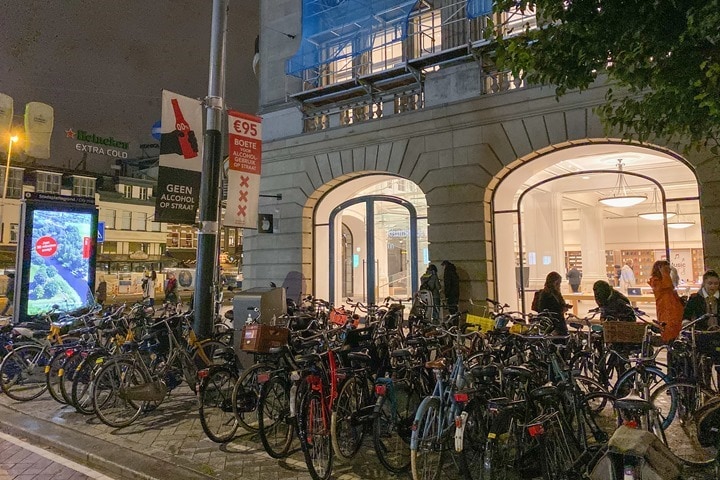 Friday night, just before the Apple Store closed, I slid in to return The Girl's Apple Watch Series 5. Fear not, I still have mine, but ultimately she found it just wasn't for her.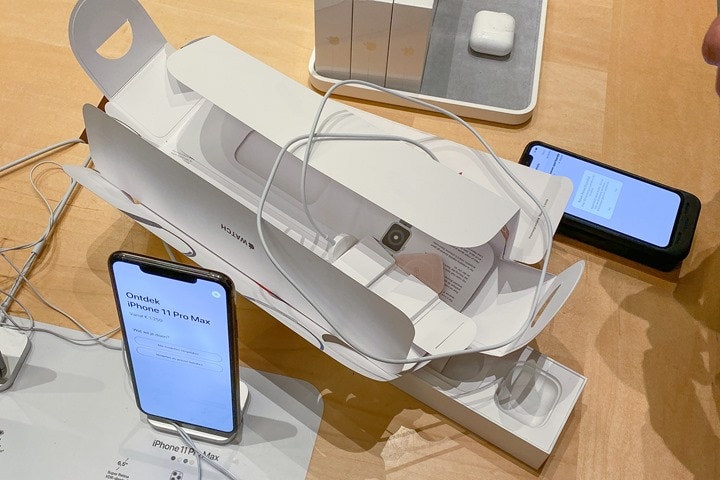 For one, she just got tired of charging it every day – and while she liked how much better the smartphone notifications were than her Garmin watch, it wasn't enough that it really mattered. She didn't really use any apps on it, aside from general activity tracking (and notifications), and within activity tracking she couldn't get steps displayed on her watch face unless she installed 3rd party stuffs and there's apparently a refresh delay there as well.
Ultimately, she's back on her Fenix 5s (non-Plus, old school style). I don't anticipate her changing it anytime soon.
Interestingly, on the return – the official Apple return window is 14 days from purchase. But in the case of the Series 5, that's tricky – because you couldn't pick it up (or get it delivered) until Sept 20th (iPhone 11/Apple Watch Series 5 launch day). And that's what I did, pick it up in-store that morning. However, when I went to return it, the system said it was beyond that date, because I had to pre-order it days prior.
Of course, in practice the point of the return policy is from the moment you receive it, not when you ordered it. Thankfully the Apple Store folks were super friendly about it and it only took a few mins for them to get the right supervisor to override the system.
It is one of the things I appreciate about the Apple ecosystem – just pedaling a few minutes away and dealing with things there. So much easier, and I don't think anywhere globally I've had a bad Apple Store experience (obviously, they exist, I've just been lucky). Especially since the vast majority of the time I'm probably at fault for whatever I did to my Apple device.
4) Recorded the FIT File Podcast: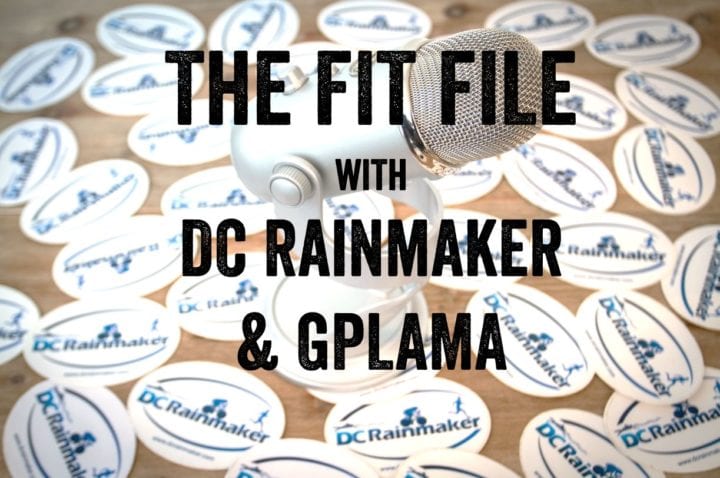 Saturday afternoon, fresh off the fires burning from the Zwift/British Cycling cheating fiasco, we recorded the FIT File Podcast. But fear not, we covered a pile of other things as well, most notably:
– The entertaining stories of our smart bike deliveries
– Wahoo acquires Speedplay Pedals, what does it mean?
– Ray costs Shane more Money: GoPro Hero 8 released
– Skydio 2 drone announced: Yet more financial distress for Shane?
– InsideRide KICKR E-Flex Accessory Announced
– Zwift Mountain Bike Steering released to public
– The Zwift/British Cycling Cheating Fiasco
— Part 1: Technical explainer
— Part 2: Admission & Penalties
— Part 3: Debunking excuses
— Part 4: Punishment worthy of the crime?
You can listen to it here on this page:
A) iTunes: If you've got an Apple device, we're there!
B) Google Play Music: Yup, we're here too (and on Google Podcasts app)
C) Spotify: Of course we're on Spotify now – you can even cache it on your wearable too!
D) RSS Feed: Follow along using the direct RSS feed
Though, the picture above reminds me we really do need a good/new FIT File Podcast logo. The current logo was simply us updating the titles on the existing logo, which isn't very 'FIT File' centric, or inclusive of Mr. Lama.
5) Visiting the European Space Agency
Sunday morning two of the Peanuts and I headed down to the European Space Agency for their annual open house. One of our family friends from Paris who works at ESA got us tickets, and it's only a 30ish minute carshare drive away. Though, much like going to a stadium or festival – sometimes parking is quite some distance away, as was the case. I think we parked about 2KM away.
In any case, the event expected around 10,000-12,000 people to show up – which is mind-bogglingly big for a regular office building campus to host. But they do it well. They've got what is essentially a path through these buildings and facilities, which parades you by various teams of scientists, engineers, product people – you name it. Each of which has a table or two out with information about what they do.
Everything is in dual English/Dutch, and the amount of detail you'll glean from any team is astounding. It's impressive, because I can't think of a comparable example in either the corporate or governmental world where organizations put hundreds of non-PR trained employees out in a hallway for 10,000 very geeky/detail-oriented people to pepper with deep-dive technical questions for hours on end. Especially since said ESA employees at this facility routinely work with plenty of both government classified and commercial sensitive projects. All of which makes this even more impressive.
This facility is also responsible for elements of the Galileo satellite navigational program, which most people simply know under the guise of GPS. Your Garmin watch (and soon Polar too) among many others, has the option to enable Galileo satellites for GPS. Fwiw, on older Garmin watches (FR935) I've found this really strong, less so on newer ones with different (Sony) chipsets. In any case – they too had a booth. Though, it was in a less than ideal spot in the wind/rain outside: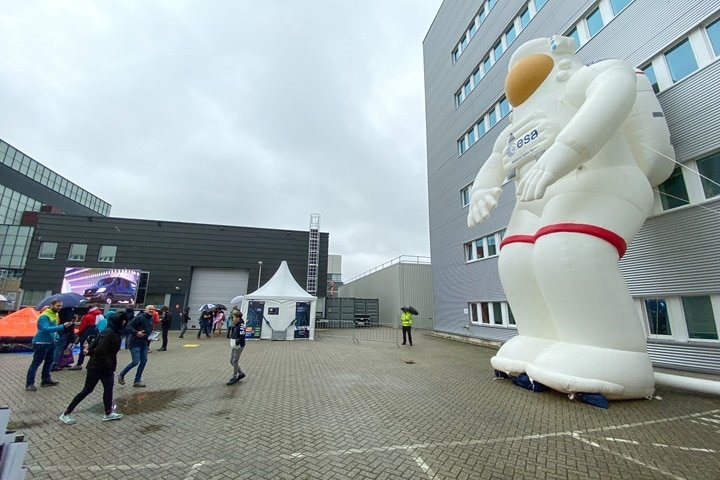 In fact, it was the only such program team booth outside (they were trying to demonstrate the importance of hyper-accurate GPS in rescue situations, hence the rescue raft). However, what they lacked in dry conditions they made up for in kids goodness. They had a super thick kids coloring and sticker book, which our kids loved:
It told the story of Leo the Galileo satellite from being built to launch, to put into commissioning, and eventually helping to rescue people. For realz, it's awesome.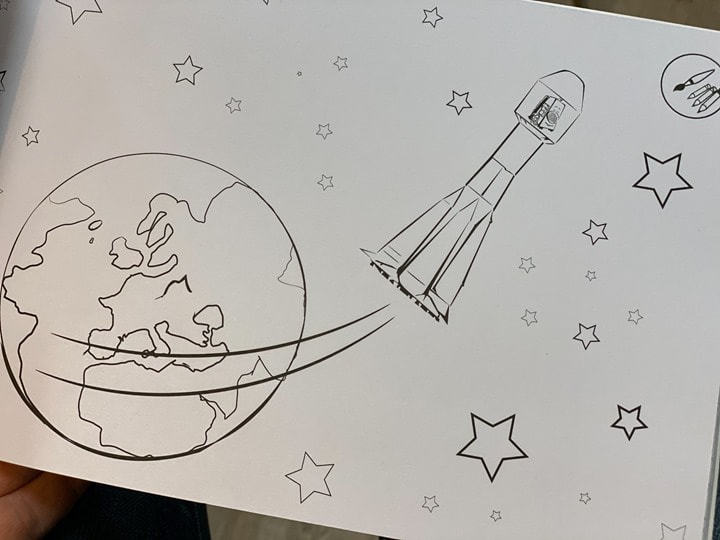 We worked our way through all the exhibits, though as you might imagine it's not entirely designed for a 2-3 year old (they do have tons of kid-focused stuff at the event, but it's for kids a bit older). However, the kids did really enjoy the drawing area: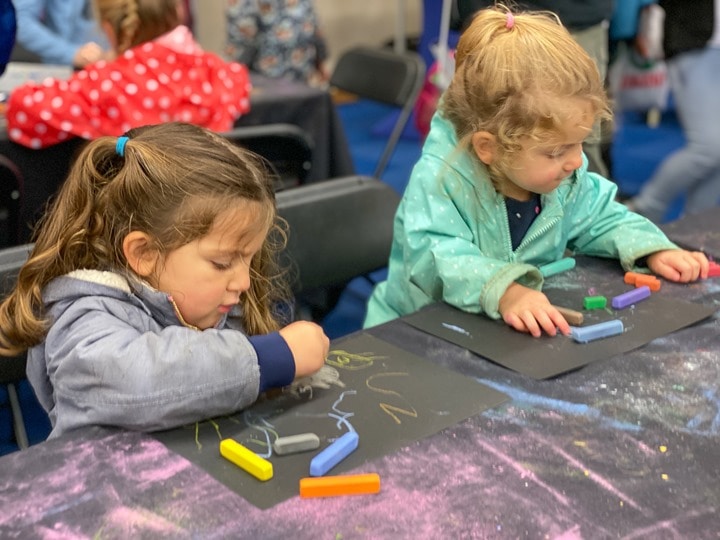 Plus, they also enjoyed seeing spaceships and other space things. Peanut #1 was displeased she didn't get to see or go to the moon. Apparently she thought that was part of the day.
Once that was over we made our way back home to Amsterdam…past countless cows, sheep, and horses in fields along the way. Plus even a few llamas. Go figure.
With that – thanks for reading, and hope everyone has a good week ahead!