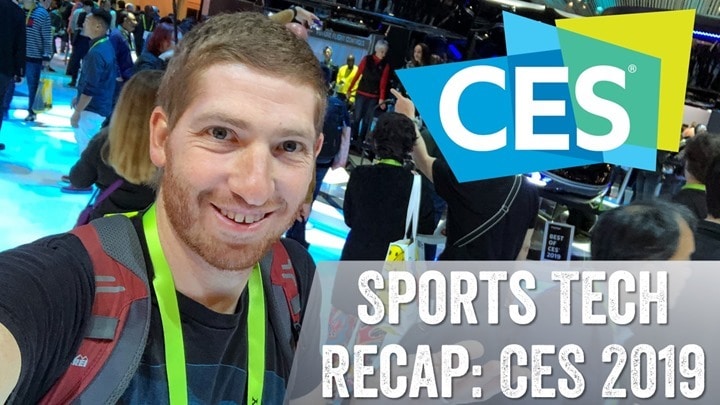 With CES behind us, I've wrapped up and published almost everything that I plan to talk about from CES 2019 on the site already. While it was a bit of a quieter year for sports tech and wearables at CES, that doesn't mean it was a quiet show for me. I also took that week in Las Vegas to meet with companies from around the country that took the opportunity to catch-up on other matters, including a few that weren't at the show at all.
In fact, the only remaining post/video from that time period that's left to publish is one on a first ride with Stages and their fleet of new Stages Dash L10/M50/L50 bike computers. These were the ones announced last year at Eurobike and are nearly ready for release. That's on the to-do list for this afternoon, as I shot a bunch of stuff out on the bike on how all the different pieces work (workout, mapping, general use, etc…). But in any case, that's an example of one of a few companies that weren't at CES but I spent the day with.
Before I headed out of town last week I found a semi-quiet place and shot a 30-minute long video with all my thoughts on the show. I go through all the different bits of tech news and give some more thoughts to them after having time to digest them over the previous few days than I might have had on announcement day. Some of which might be a bit more raw (in either direction) than earlier in the week. Plus, I give some tidbits and ramblings on things I didn't cover in posts elsewhere.
In any case, here it is:
Oh, and don't forget to stick around for the crazy (very much sports-tech) machine at the end of the video. That's worth watching for itself!
With that – thanks for reading, and stay tuned for the Stages post and video in the next 24 hours or so.  Then beyond that, a slate of interesting reviews over the next several weeks, including the COROS APEX and Polar Vantage M watches. I'm waiting to get down to Cape Town (South Africa) this weekend so I can get in some openwater swims with them (somewhere non-sharky?) first. That's the last items on both of those devices before whacking the publish button.
Have a great week ahead!