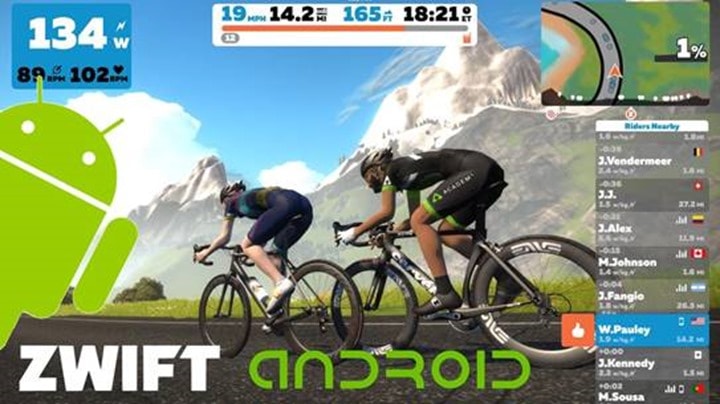 With just a few days remaining before Eurobike 2018, Zwift finally unleashed the Android version they touted last year in their booth at Eurobike 2017.  This version brings compatibility to run the entire game (versus just the companion app) on Android devices.  You'll remember that Zwift initially started on Mac and PC, and then eventually on iOS devices before landing on Apple TV last fall.
Now as the title of this post implies, the app is indeed in beta, and as such, you should set your expectations accordingly (well actually, Zwift themselves would say you should probably set them even lower than that).  That's because part of the challenge with running apps, but in particular games, on Android is the vast differences in hardware under the hood between different manufacturers and models.  You can have a $60 Android phone and a $1,000 Android phone.  As you might expect, the game won't run the same on both phones.
In fact, Zwift might not run at all on many phones.  Zwift cautioned last year that it'd be limited to "premium devices", not because they were setting a hard limit, but because the graphics capabilities of the phones vary so much.  In particular, Zwift cares about how fast the 3D processor is on the phone.  Co-founder of Zwift Jon Mayfield noted in an e-mail what they care about and don't care about when it comes to official minimum specs:
"We don't have a good 'minimum specs' type of post because devices don't really advertise how fast their 3D processor is, and it's nearly the only thing that matters when it comes to a game like Zwift.  We don't really care about 'quad core' or 4GB of ram, we care about raw 3D graphics performance.  There are quad core android devices that would run Zwift (or say, Fortnite) at 1 frame a second, and others that run it at 60fps."
That said, Zwift isn't leaving folks in a fog of wonderment, instead, they've got a support article that lists the devices they've tested and whether it runs Zwift well or not.  I've taken a screenshot of it to show you what's there, but if you're looking at this post after today, I'd just hit the link up above so that you can see what's current.
Zwift notes that they'll be updating the list a fair bit, based on the analytics data they're getting back from users running Zwift.  From there, for Android devices that can't run the app well, they'll go ahead and start filtering out the ability to even see the Zwift app in the Google Play store if the device doesn't meet the minimum specs.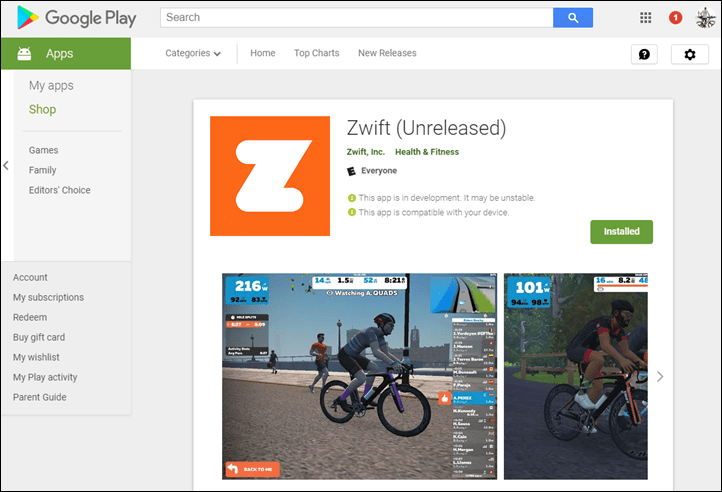 Ultimately, the main thing to keep in mind is how Zwift views this beta.  Here's what Jon had to say about that:
"The main thing to keep in mind with this beta release is we're considering this more of a hardware test for peoples phones. We wanna know how it's running, or IF its running, on their devices."
In other words, set your expectations super low, and anything that gets you riding Zwift on your device should be pizza-worthy (if not ice-cream worthy).  Jon also noted that the Bluetooth Smart code is very much in flux right now, so expect some bugs there as well. They expect to update the Bluetooth Smart side of the house in the Android app in the next week or two.
So, with all that warning out of the way – how do you get it? Well, actually simple – just crack open the app store on your phone and search for Zwift.  You may need to scroll down a bit in the list to find the legit Zwift app, and not apps that happen to have Zwift in the description or such.
After that, you'll want to take note of all the nuances listed in the known issues and release notes section:
Once installed crack things open and go ahead and login like normal.  Then from there it's off to pair your sensors, be it cycling or running: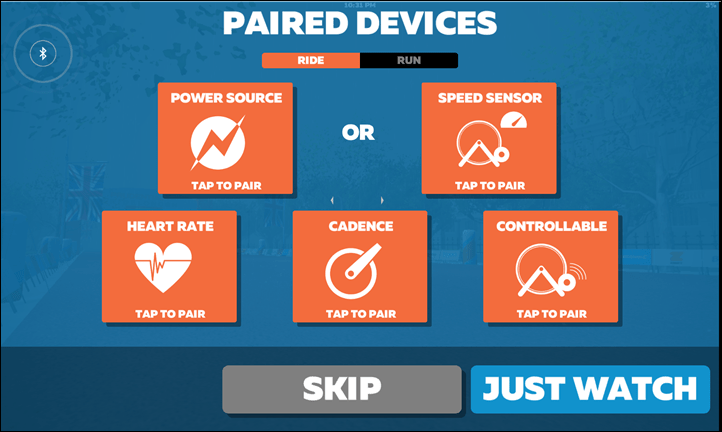 At which point it's just like normal. You pick what you want to run/ride and then you're off to the races: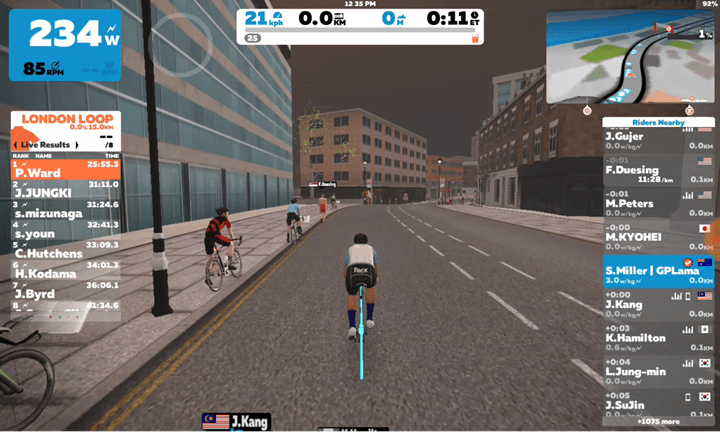 I only spent a little bit of time toying with it, as Shane Miller and I were trying to get on the road to Eurobike.  Still, to see some of the game in all its glory recorded on my Pixel phone (not the Nexus as I said in the video), here's a quick video we put together:
Note that if you're off looking at the app store for it, it may take a little bit longer till it shows in all countries.  It appeared to show immediately in the US app store, but is still replicating to other countries.  So if it doesn't find it right away, wait a few more hours (or a day or so).
Finally, this announcement is well timed with Eurobike starting this weekend.  As such, don't forget to keep checking back here. There's announcements tomorrow as well as a few on Friday, with the remainder announcing at the start of the show on Sunday.  Or, just follow along on Twitter.
Thanks for reading!