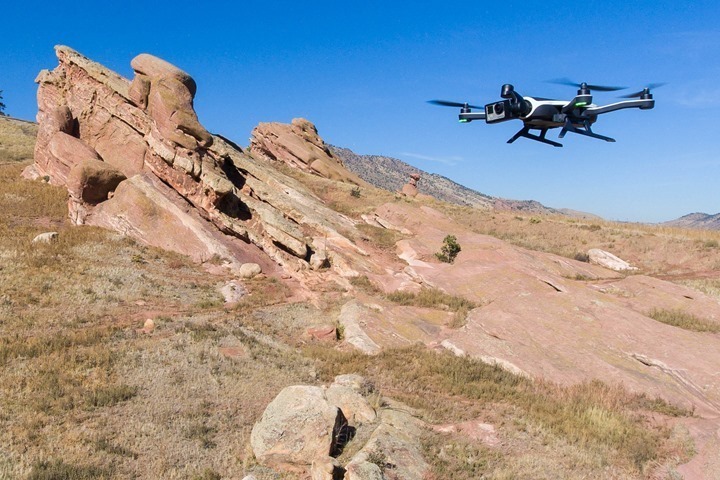 In a move that will surprise approximately nobody, GoPro officially announced they're exiting the flying camera business.  This was rumored over the weekend with the slashing of some 245 jobs, but solidified today in their earnings call.  Of course, while this ending was hardly a surprise, there were numerous signs of a possible Karma 2 drone as recently as this fall.  CEO Nick Woodman had made multiple overtures to numerous media outlets towards a second gen drone coming out in 2018, as had other employees in the company.
GoPro Karma Ends: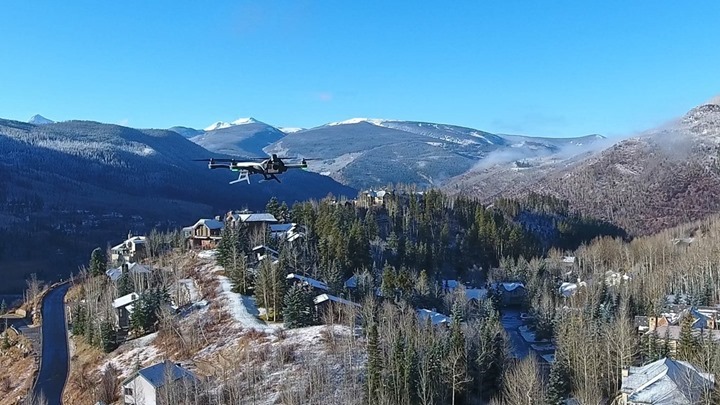 The challenge for GoPro though was realistically twofold.  First, there was the hardware piece – the reality that the GoPro Karma drone was like carrying around a long-haul UPS semi-truck compared to a smaller DJI Mavic (or even the more tiny Spark). And that ignores that the hardware was less capable, lacking things like obstacle avoidance or having half the battery life.  But in many ways, it wasn't actually the hardware that really was the kiss of death: It was the software.
The GoPro Karma's software was kindergarten level at best, lacking virtually the bulk of autonomous modes found in other drone companies (especially DJI, but even various drone startups).
Which isn't to say that it was all bad on the Karma drone.  For example, while the controller was bulky as hell to carry around, I actually found it a really solid solution that was super easy to see in sunlight.  Further, their 'Passenger' app which allowed secondary camera pilots using just a smartphone to connect and oversee the camera pieces was at the time relatively new, and is still lacked on DJI's lower end models (it's available on their higher end units targeting prosumers/pros).  And finally, GoPro's cable cam implementation is actually more usable than DJI's, because it can be repeated over and over again automatically – perfect for doing the same segment repeatedly to get the perfect shot (3rd party apps on DJI's drones can fill this gap, but it's not first party).
Of course, all of this ignores the initial issues Karma faced around falling from the sky unexpectedly.  But in some ways, that was realistically more a case of GoPro being more honest than most of its competitors.  One only need to look DJI forums to see that they've got plenty of odd flyaway and bad-behavior situations…they just…well…ignore it.
Still, the move for GoPro to remove itself from the drone game is hardly good news for consumers.  Not only is having more competition a good thing in terms of product/price/feature options, but it's actually a good thing for consumer drone protections.  The reality is that many drone regulations in the industry are knee-jerk reactions, and companies like DJI and GoPro do quite a bit of work (read: lobbying) to fight for your ability to use drones in a responsible manner.  The more consumer-focused drone companies that leave this realm, the less likely you'll be able to keep flying drones in a responsible manner long term.  Sure, companies like Amazon, Intel, and others are out there fighting for drone rights – but that's mostly in a business setting, and not so much for people like you and me.
In any case, it'll be interesting to see what happens down the road with the remainder of the Karma line, which still has the GoPro gimbal within it.
But the Hero 6 gets a price cut: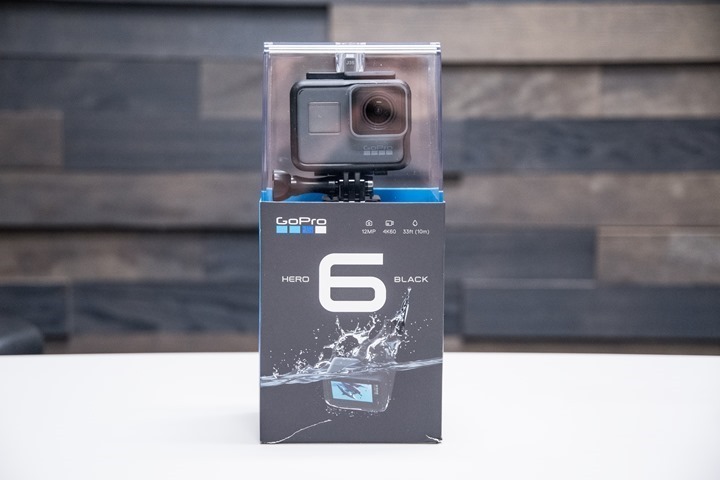 On the more positive side of things (for consumers anyway), GoPro has slashed the price of their new GoPro Hero 6 Black action cam, which came out this past fall.  The main driver for this was the fact that GoPro horribly missed their already reduced holiday (Q4 2017) expectations by a boatload.  GoPro said during their earnings call that they hope this increases demand for the product, which given the upcoming winter sports (ski/snowboard/etc) season, it's fairly well timed (though, a month ago would have been better).
Of course, there actually were various GoPro price cuts during the holidays, even on the Hero 6 Black for short periods of time.  Some of them were temporary, and others permanent.  Here's where everything is though now, after the dust settled:
GoPro Hero 5 Session: $199 (that's the little cube-like camera with 4K)
GoPro Hero 5 Black: $299 (simply the previous model, with a screen and 4K)
GoPro Hero 6 Black: $399 (the new model, 4K/60, screen and all)
When you look at the Hero 5 Session and Hero 5 Black, those are solid prices, especially the Hero 5 Session.  I mean, to step back and think you're getting a reputable camera at $199 with 4K that's fully waterproof, that's awesome.  As much as I'm not personally a Session person (because it lacks a screen that I like for previewing), I can recommend to those in more family type situations for beach vacations and such.
And the Hero 6 Black and $399 versus the previous $499 does make a boatload of sense in getting people to upgrade and see the benefits there (albeit probably limited for most people).  I've bought two Hero 6 Black cameras and use them as my daily drivers for on-the-move video capture and photo capture.
The real question is how this impacts competitors, specifically Garmin as well as others.  Garmin's got their VIRB Ultra 30 sitting at $399, which is looking a bit pricey now.  Certainly Garmin can argue that the VIRB Ultra 30 has more advanced sports related metrics (and that's very true), easily dominating GoPro in that arena.  But inversely, for the majority of the population, GoPro's image quality and equally priced Hero 6 are better than the VIRB Ultra 30.  So that's a bit tricky.  And that ignores the Hero 5 Black now being $299, with equal resolution specs to the VIRB Ultra 30.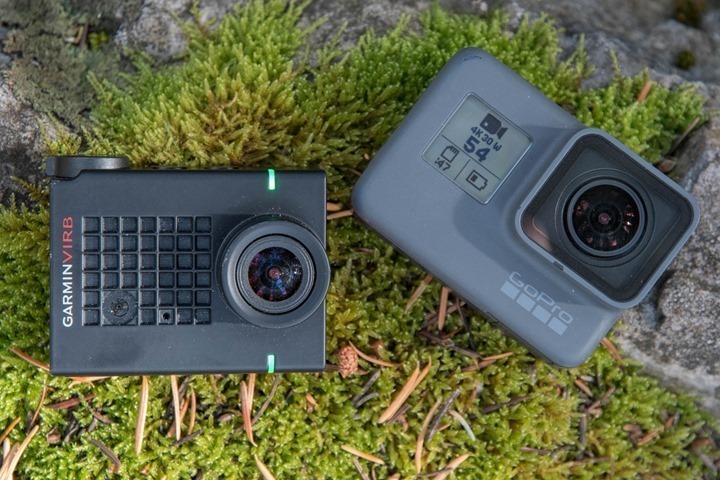 Also note, none of this at this point directly impacts the GoPro Fusion camera, which is kinda in a self-imposed beta exile like thing right now.  GoPro has of course started shipping that (you can see my unboxing below), but some of the app pieces aren't yet there till this month or next.  So while you can definitely use the camera, it's a bit less refined than some competitors.
As for my thoughts on the GoPro Fusion camera, I've almost finished my in-depth review. Actually, all of the video content is done, I've just gotta finish writing up the text.  In some ways, it reminds me a bit of the Karma drone – but not totally.  Yes, it's bigger and bulkier than its competitors (by a fair bit), and it's software isn't as advanced either (yet).  And there's some bizarre quirks with the hardware design.  But the image quality is very very solid, and so for the right person, it's definitely appealing.  Whether or not that's enough to make their investments worthwhile…that's another question.  And whether or not GoPro can convince more mainstream people to use it (outside of influencers who had cameras sent to them), is tricky.  I think the technology makes sense, but maybe not in that sized package.
With that – stay tuned for plenty more news from CES 2018, which officially opens its doors later tonight to the media, and then to the general public tomorrow.  Hang tight, plenty of goodness coming!