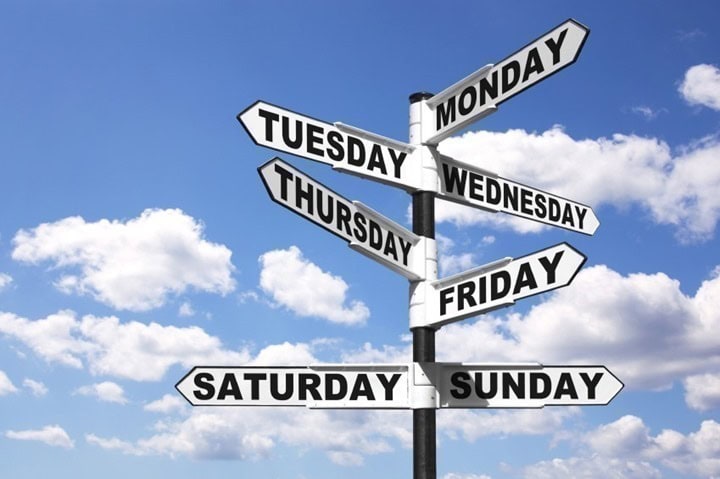 The Week in Review is a collection of both all the goodness I've written during the past week around the internet, as well as a small pile of links I found interesting – generally endurance sports related. I've often wondered what to do with all of the coolness that people write, and while I share a lot of it on Twitter and Facebook, this is a better forum for sending it on to y'all. Most times these different streams don't overlap, so be on the lookout at all these places for good stuff!
So with that, let's get into the action!
DCRainmaker.com posts in the past week:
Here's all the goodness that ended up on the main page of DCRainmaker.com this past week:
Sunday: Week in Review–June 25th, 2017
Monday: DJI Spark In-Depth Review
Tuesday: 5 Random Things I Did This Weekend in Sardinia
Thursday: Polar M430 In-Depth Review
Saturday: Tour de France 2017–The Trainers, Power Meters and Gadgets of the Pro Peloton
Sports Tech Deals This Week:
With the start of July brings a fresh wave of new sports tech deals.  More interestingly, some of these are actually Europe-specific, which is a rarity around these parts!  I've noted which ones specifically are Europe-focused.
Product

Sale Price

Amazon

Sale Notes

Garmin HRM-DUAL (ANT+/Bluetooth Smart Strap) - 35% off!
$69
$45
Amazon
This is Garmin's ideal strap if you just want an affordable dual ANT+/Bluetooth Smart option, especially when it's on sale like this - it really becomes the best deal out there right now for a multi-connection strap.
Also of note is that ELEMNT $80 rebate for the larger unit.  Helps to equalize the price compared to the smaller BOLT.  Both contain the same software, though the larger unit has an additional LED stripe.
Stuff that I found interesting around the interwebs:
Here's a not-so-small smattering of all the random things that I stumbled on while doing my civic duty to find the end of the Internet.
1) A Breakdown of of a Tour de France Team Bus: Neat little look at what it costs to run a TdF team bus. (via My Dad)
2) Fitbit Sleep Study: Pretty cool charts and breakdowns of how much and how different millions of Fitbit users sleep on average, divided up by age groups and all assortment of metrics. (via Ernesto R.)
3) I'm over on the latest Cycling Maven TDF Vlog!  Boom, now I've made it!  Awesome to run into him while running around.
4) Tour de France massive infographic: Ok, this is the week of infographics – but if there's any infographic to look at, it's this incredible four-page one put together by Le Tour themselves.  I think I read through it for 10 minutes.
5) Science people – please stop doing this: Yet another study doubles-down on doubling optical HR sensors per wrist.  Just don't.  Really, don't.
6) Yes, EPO impacts sports performance: Why do you ask?
7) The Pain Cave: A look into an apparent obsession with it and everything about it.
8) Using drones to study America's Cup Riders: This is pretty crazy. Though, it doesn't surprise me.  Just this week I got asked questions about which drones would be best for doing form studies on rowers. (via Robin Crimp)
Sports Technology Software/Firmware Updates This Week:
Each week I quickly highlight some of the new firmware, app, software and website service updates that I see go out. If you're a sports technology company and release an update – shoot me a quick note (just one-liners are perfect, or Tweet it at me is even better) and I'll make mention of it here. If I don't know about it, I won't be able to post about it. Sound good?  Oh – and if you want to get a head start on things, this page is a great resource for watching Garmin firmware updates.
Garmin Fenix 5/5S/5X/Chronos BETA firmware update: A couple more new features, and a boatload of tweaks/fixes.
Polar M430 Firmware Update: Fixes some bugs, fully implements GPS-A caching
—-
Thanks for reading!