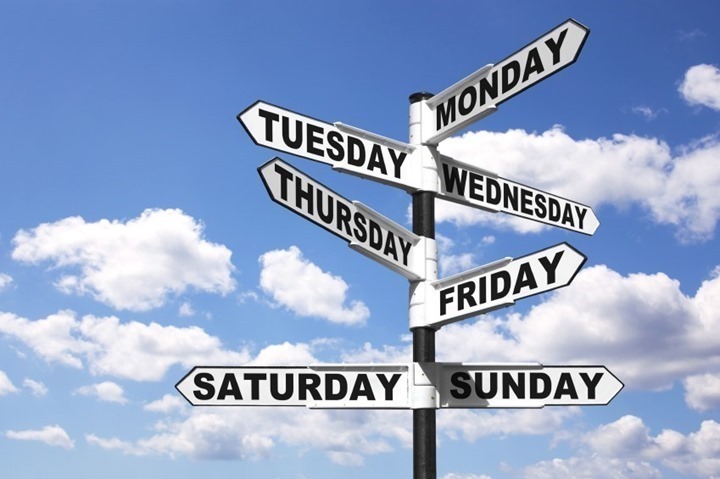 The Week in Review is a collection of both all the goodness I've written during the past week around the internet, as well as a small pile of links I found interesting – generally endurance sports related. I've often wondered what to do with all of the coolness that people write, and while I share a lot of it on Twitter and Facebook, this is a better forum for sending it on to y'all. Most times these different streams don't overlap, so be on the lookout at all these places for good stuff!
So with that, let's get into the action!
DCRainmaker.com posts in the past week:
Here's all the goodness that ended up on the main page of DCRainmaker.com this past week.
Wednesday: First Look: The Cycliq Duo Mount for Heavier Gear
It was mostly a catch-up week, focused on the various Cyber Monday sales (and finding them), and then a number of upcoming reviews for this week.
Current Tech Deals!
While Black Friday and Cyber Monday may be over, most of the sales have continued.  Expect a renewal of sales next weekend, though don't expect anything lower than we saw them during Black Friday.
All of which is found on the deals page here.
The DCR Podcast:
Yup, after a November hiatus – it's back!  Here's the low-down on what was covered this past week in the DCR podcast:
– A general recap of the month of November
– Discussion of past sales, and what sales might be coming up over the next month
– Transporting dead bodies
– A whole crapton of trainers just arrived, some initial thoughts
– Which news publication I'd compare dcrainmaker.com to
– Using the FR920XT for lap swimming
– A trainer with enormous power spikes
– Troubleshooting TrainerRoad and Zwift connectivity issues
– Zwiftalizer (and the magic of)
– A question which was read off a script very professionally
Thanks for listening! Subscribing and rating in iTunes is much appreciated, and be sure to send in your questions via the voice mail widget at the bottom of the podcast page!
YouTube Videos I Published:
Here's some YouTube goodness that I published this past week:
Stuff that I found interesting around the interwebs:
Here's a not-so-small smattering of all the random things that I stumbled on while doing my civic duty to find the end of the Internet.
1) Portraits of 3rd and 4th place Olympic qualifier finishers: I'm honestly not sure what to think of this.  But it's an interesting read nonetheless.
2) Phil Gaimon begins retirement hunting dopers on Strava: Well put together piece, and of course, even cooler mission.
3) Preparing thanksgiving…with a drone in the kitchen: This video really should have gone more viral than it did.  Pretty well done. (via Mario)
4) Why ANT+ hasn't been crushed by Bluetooth Smart: Another good piece from Keith Wakeham describing some of the nuances to this endless battle.
5) GoPro cuts 200 employees: Always sad to see any company cut employees, especially going into the holidays.
6) World Bicycle Relief Charity Time: Jordan Rapp does an amazing job each year in raising money for WBR, and this year is no different.  As with past years a number of companies have chipped in incredible prizes (power meters, race wheelsets, etc…).  So if the gift of giving doesn't push you over the edge, perhaps the prizes will.
7) Epic Lines – Speedflying: Umm, just watch this craziness.  Seriously, just watch it.
8) Moto exits the smartwatch business: This is a major blow to Android Wear, as the Moto lineup was one of the more loved options (and likely most well known).  It's also a blow to consumer choice, when combined with the published rumors this week that Fitbit is set to acquire Pebble.
9) YouTube launches 4K Live Streaming: This is notable not just for the 4K aspect, but also because it opens up scenarios where folks want to stream 4K 360° cam footage.  I could see someone like the Tour de France doing this atop one of the Caravan (Parade) floats.  Of course, that's blowing through a bunch of LTE bandwidth – but a partnership with a telecom provider would solve that easy enough.
10) Riding a bike with a fridge: Yes, I said a fridge.  Oh, and that looks like cobbles as well. (via BikeHugger)
Sports Technology Software/Firmware Updates This Week:
Each week I quickly highlight some of the new firmware, app, software and website service updates that I see go out. If you're a sports technology company and release an update – shoot me a quick note (just one liners are perfect, or Tweet it at me is even better) and I'll make mention of it here. If I don't know about it, I won't be able to post about it. Sound good?  Oh – and if you want to get a head start on things, this page is a great resource for watching Garmin firmware updates.
Garmin Fenix3 HR/Fenix3/Quatix 3/Tactix Bravo Firmware Update: Connect IQ Updates, floors climbed tweaks
Garmin Fenix Chronos Firmware Update: Unknown changes.
Garmin Forerunner 235 Sensor Hub Firmware Update: Accuracy improvements.
GoPro Hero5 Black Firmware Update: Unknown bug fixes
GoPro Hero5 Session Firmware Update: Unknown bug fixes
Suunto Ambit3 Series Firmware Updates: A bunch of new features, including daily step count, route altitude profile and many more.
—
Thanks for reading all!