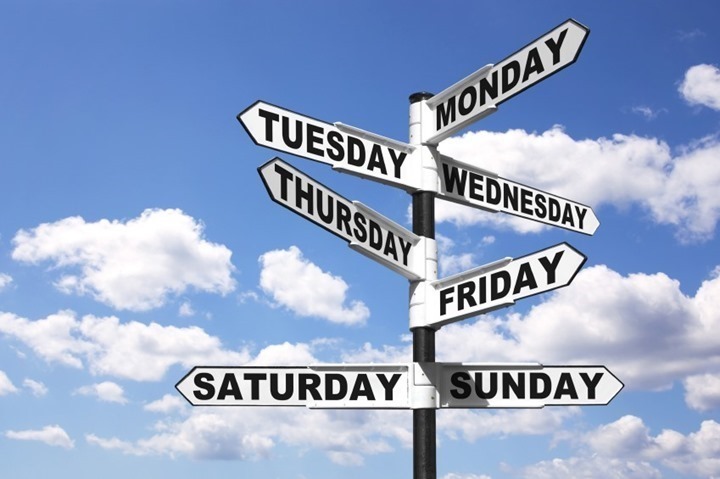 The Week in Review is a collection of both all the goodness I've written during the past week around the internet, as well as a small pile of links I found interesting – generally endurance sports related. I've often wondered what to do with all of the coolness that people write, and while I share a lot of it on Twitter and Facebook, this is a better forum for sending it on to y'all. Most times these different streams don't overlap, so be on the lookout at all these places for good stuff!
So with that, let's get into the action!
DCRainmaker.com posts in the past week:
Here's all the goodness that ended up on the main page of DCRainmaker.com this past week.
Sunday: Week in Review – Sept 11th, 2016
Monday: 5 Random Things From A Weekend in Bruges
Monday: A look at the new Power2Max NG power meters
Monday: A Look at Luck's Cycling Shoe Power Meter
Tuesday: Hands-on: Garmin's new Forerunner 35 with optical HR
Tuesday: The New FINIS Swimsense Live: Everything you ever wanted to know
Wednesday: BSX Announces Kickstarter for New LVL Band Wearable Hydration Sensor
Thursday: Elite Drivo Trainer In-Depth Review
Friday: Eurobike 2016 Power Meter Roundup
YouTube videos of note:
The YouTube's be a flowin'! Here's what I published this week that you may have missed:
Stuff that I found interesting around the interwebs:
Here's a not-so-small smattering of all the random things that I stumbled on while doing my civic duty to find the end of the Internet.
1) The Norseman Triathlon2016 Video: There's no greater annual video in endurance sports than that created by the group behind the Norseman Triathlon.  Enjoy!
2) Doesn't look like a new Microsoft Band is near: Disbanding of a team is certainly not the right mix of ingredients when it comes to new products. But then it doesn't really surprise me, the Band never really took off within the marketplace, for a host of reasons I outlined in my in-depth review.
3) Zipcar creates bike sharing platform: Well then, didn't see this coming. Though, it makes sense to hook people into the greater Zipcar platform while in college.  Sorta like Uber started doing with cars, but then spread to food delivery and even helicopter and private jet rides.
4) CDC uses Strava data in study: Cool stuff, and the first that I recall seeing when it comes to usage data from this data repository.  Note, you can read the actual study here.
5) Washington DC plans license plate with 3ft/1m bike separation rule: Well done awareness initiative, and looks like such an offering is already available in Maryland (the things I don't notice living overseas now…)
6) Narrated pro downhill mountain biking video: Kinda neat to have actual narrative with these types of videos.  Just watch it, I promise you'll enjoy it.
7) The first braking power meter: Speaking of mountain biking, this power meter measures how much you brake.  It's funny, I recently discussed this type of concept with Jim from Quarq during our Live Q&A, as well as earlier in the day with the founder of Team Zwatt.
Sports Technology Software/Firmware Updates This Week:
Each week I quickly highlight some of the new firmware, app, software and website service updates that I see go out. If you're a sports technology company and release an update – shoot me a quick note (just one liners are perfect, or Tweet it at me is even better) and I'll make mention of it here. If I don't know about it, I won't be able to post about it. Sound good?  Oh – and if you want to get a head start on things, this page is a great resource for watching Garmin firmware updates.
Garmin VIRB Edit software update: Available for both PC/Mac. Minor tweaks.
Garmin Fenix3/Tactix Bravo/Quatix 3/Fenix3 HR Firmware Update: Minor fixes.
Polar M600 Firmware Update for Android Users: If you're on Android, you've got three new features.
—
Thanks for reading all!