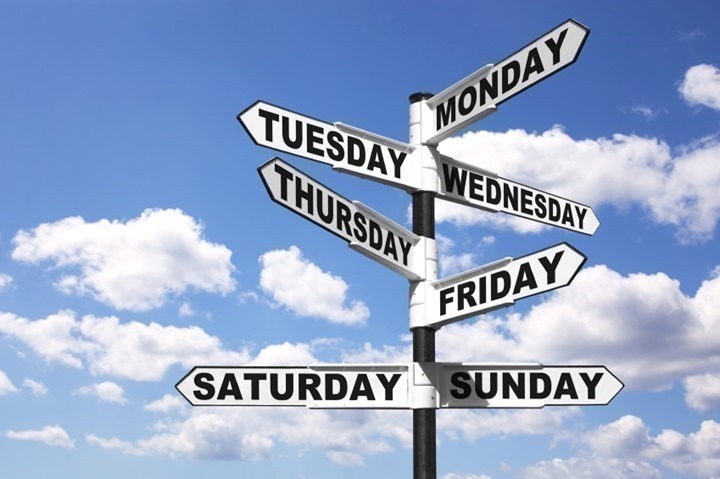 The Week in Review is a collection of both all the goodness I've written during the past week around the internet, as well as a small pile of links I found interesting – generally endurance sports related. I've often wondered what to do with all of the coolness that people write, and while I share a lot of it on Twitter and Facebook, this is a better forum for sending it on to y'all. Most times these different streams don't overlap, so be on the lookout at all these places for good stuff!
So with that, let's get into the action!
DCRainmaker.com posts in the past week:
Here's all the goodness that ended up on the main page of DCRainmaker.com this past week.
Monday: Last Week in Review–July 5th, 2016
Thursday: Suunto announces planned optical HR Spartan GPS, sensor details
Thursday Part 2: Suunto Spartan Series Overview (I made significant changes/additions to this June-era post, including adding 91 slides from Suunto on their upcoming plans)
DCR Podcast!
Here's a handful of the topics discussed in this past week's podcast:
– I chat about a new 'product' that arrived last weekend – including brief notes on unboxing
– We discuss Suunto's new Spartan series GPS units
– Discussion of elliptical chainrings and power meters (and Elliptigo's)
– Performance & Recovery Indicators
– How to get your Fenix2 to 30 hours for an Ultra
– Properly documenting a 2-year old's cycling race with data overlays
– There were no British callers. Ben explains why.
Listen to the full podcast here on the Podcast player, or just download it directly here.
Sports Tech Deals This Week:
There's a few notable deals that kicked off this week:
Garmin Edge 25: Save $20 – $149 (usually $169) – Hands-on overview
Garmin Varia Radar: Save $30 – $169 (usually $199) – In-depth Review

Update – deal below added July 11th:
Garmin Fenix3 is 25% off: Save at least $125 (was $499, now $375) – all editions on sale except optical Fenix3 HR – In-Depth Review | Amazon | Clever Training
Quick and easy! I don't really see any sort of changes coming to either of these two cycling product lines, both are barely a year old.  Given the short duration of the sale (until July 18th), I think this is just taking advantage of the Tour de France interest in cycling.
And for the Fenix3, I think that's simply a case of Garmin trying to undercut Suunto's pre-orders starting later this week of the Spartan lineup.  Garmin (along with Polar, TomTom and Suunto) are all old hands at undercutting each others major product launches.  I don't expect a new Fenix series anytime soon.
Oh – also of note – Clever Training Europe is running a big crazy giveaway that's giving away craptons of cycling stuff each of the three summer months to European folks.  Given mostly just DCR readers know about this…umm…go forth?
Stuff that I found interesting around the interwebs:
Here's a not-so-small smattering of all the random things that I stumbled on while doing my civic duty to find the end of the Internet:
1) Running coming to Zwift? Looks to be the case.  Their level of innovation continues to be impressive (granted, so is their Silicon Valley financial backing).
2) How to pack for the Tour de France: A 'What's in your suitcase' type of video from the GCN folks with Adam Hansen, who has done 15 grand tours to date.
3) Really cool drone shot of an outdoor swimming pool: Crazy packed, but this shot was one of the winners of an international photo competition from drone shots.  Here's an overview of all the top winners; great stuff.
4) New metrics for running with power: Perfect timing, given Stryd just rolled out Connect IQ integration for recording data.  However, I really wish we'd see this in TrainingPeaks and not just WKO4.
5) Riding the Paralympic Cycling Trials: A good account by Ben Collins on his attempt with Aaron Sheidies.
6) Veloviewer becomes Team Sky Supplier: This is notable simply because this cool little app/site that I too use, is merely one person…supply to Team Sky. Neat stuff!
7) IBM, Big Data, USA Women's Cycling Team, and BSX: Yup, that title about summed it up.  Though, wish there was a bit more data on what exactly this meant.  Kinda high level.  But Neal Henderson is a smart duck, so I'm guessing it's more than just marketing fluff.
Sports Technology Software/Firmware Updates This Week:
Each week I quickly highlight some of the new firmware, app, software and website service updates that I see go out. If you're a sports technology company and release an update – shoot me a quick note (just one liners are perfect, or Tweet it at me is even better) and I'll make mention of it here. If I don't know about it, I won't be able to post about it. Sound good?  Oh – and if you want to get a head start on things, this page is a great resource for watching Garmin firmware updates.
Suunto Ambit3 Peak Firmware Update: New features including 3D distance, plus a bunch of tweaks/fixes.
Garmin Fenix3 HR BETA Firmware Update: Boatload of tweaks and changes.
Garmin Fenix3/Tactix Bravo/Quatix 3 BETA firmware update: Same boatload as above. Just different boat branding.
—
With that – thanks for reading!