Ok, sorry for the slightly belated weekend post.  Better late than never, right?  Here's what we were up to this past weekend!
1) Start of the Euro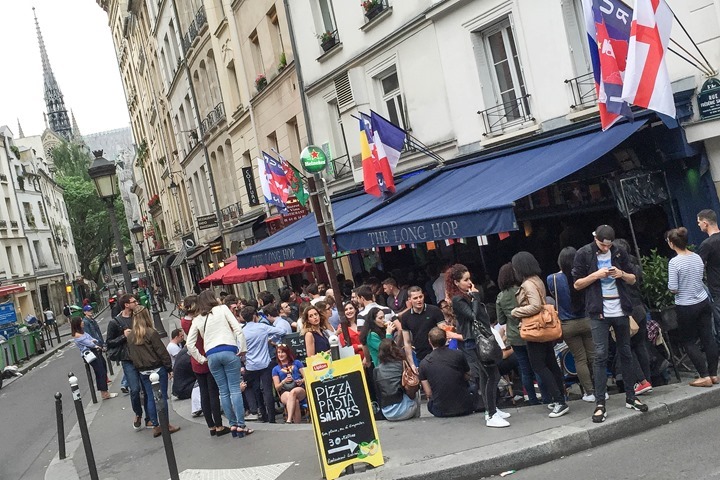 We kicked off our weekend being lazy.  In our case that meant watching the start of the UEFA Euro 2016 football tournament….from home.  We don't have much of a desire to go out into the crowds or crowded bars to watch.  Instead, we just watched the opening game with France from our living room.
France ended up winning, which likely reduced the amount of damage that ensued in the hours afterwards.  Though, sometimes I can't decide if France winning a game makes rebellious/rioting damage better or worse.  Either way, for this night it was minimal by the French.
2) Bakery Supplies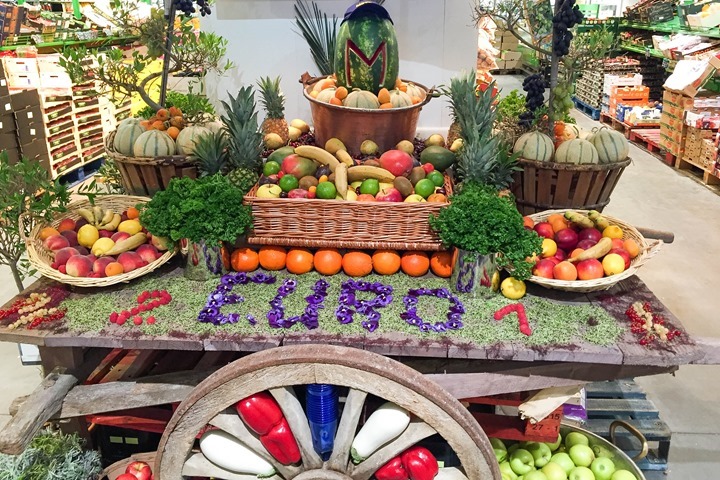 You'll remember Friday Night Date night, right? Well, that tradition is still alive – though this weekend it was on Saturday.  We are heading to Saint Malo for a few days during the week, and by time we get back later in the week we wanted all of the supplies for some large custom/catering events next weekend to be in stock.  Exciting stuff like gazillions of eggs and flour.  So off to the restaurant supply store we went.
This time I got distracted in the wine aisle.  Well, most times I get distracted in the wine aisle.  I mean, it's hard not to when you've got a bottle of wine that cost over 1,000EUR!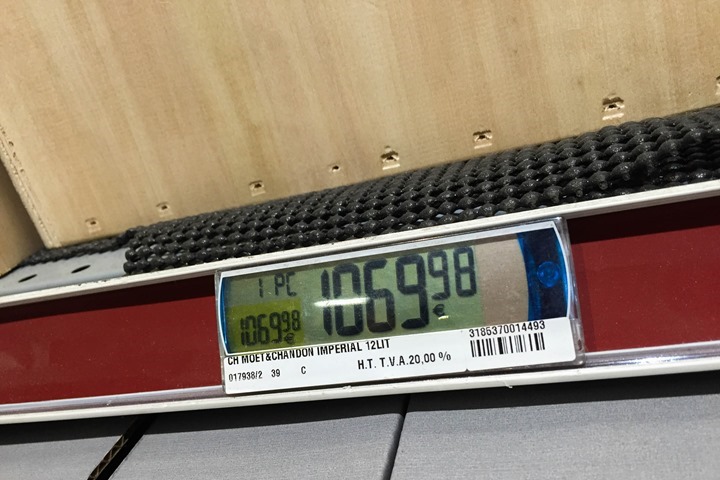 To be fair, it was a 12 liter bottle of Moët, seen in the large case below.
As for me? I picked up two cases of it.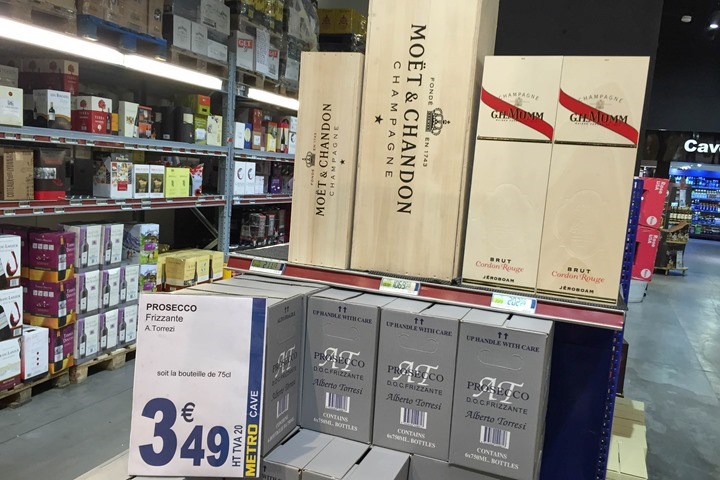 And by it, I mean the 3EUR bottles of Prosecco above (sitting directly below the Moët).  I rather like this brand, and at 3EUR a bottle it's quite reasonable for summer drinking on a warm night.  Or winter drinking. Or breakfast drinking.  Really, there's no wrong time to drink Prosecco.
After getting distracted in the wine aisles, I got further distracted in the cheese section.
One of these days I'm going to have a valid excuse to buy a giant wheel of Parmigiano-Reggiano.  Though, I think The Girl would probably drop it on my head in the middle of the night if I brought one home. Doesn't it get better with age anyway?
3) Italian Cooking Night
Speaking of Italian stuff, later that night we had David and Lillian over for an Italian cooking night.  We'd end up making a bunch of fresh ravioli, and then a simple brown butter sage sauce.  Of course, we started with a proper platter of Italian meats and cheeses.  Some mortadella and coppa, along with some buffalo mozzarella and burrata.
There may have also been a bottle of French wine too. And a baguette.
Here's David working on a ravioli: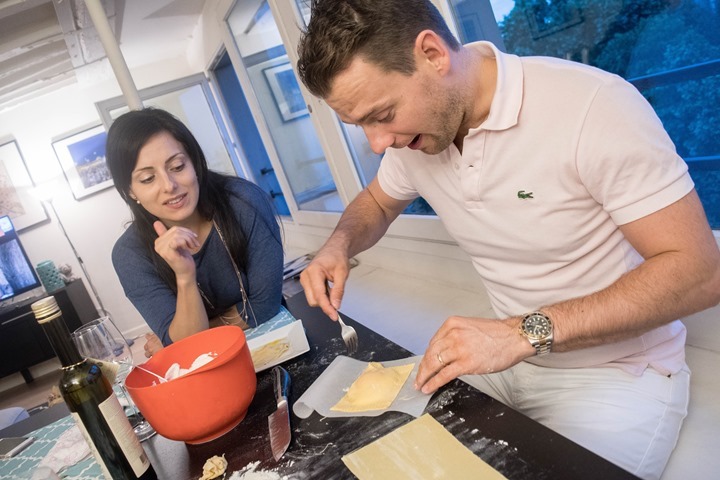 And then a bit later on afterwards on the plate.  I've still gotta figure out why when I make stuffed pastas the dough shrinks up a bit when it hits the water (versus staying flat/smooth).  The purposefully oversized ravioli have a single large egg yolk inside them, which then breaks when you cut open the egg – spilling out goodness everywhere.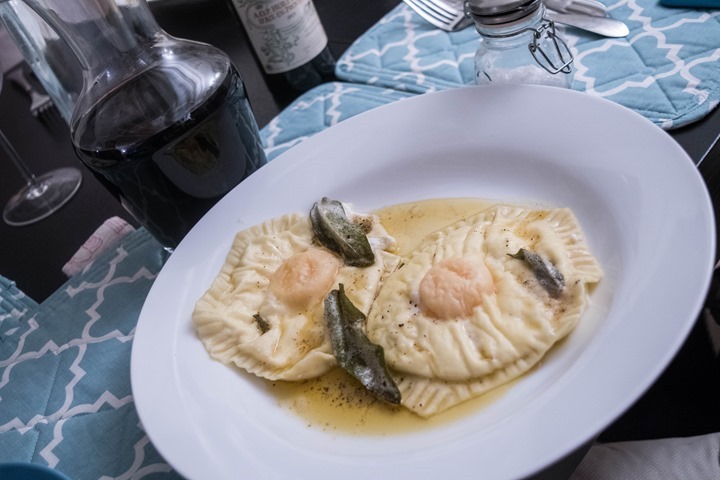 It doesn't impact taste at all, but more of a presentation thing.
Afterwards, Lillian made panna cotta.  It had a passion fruit sauce on it, which was pretty awesome.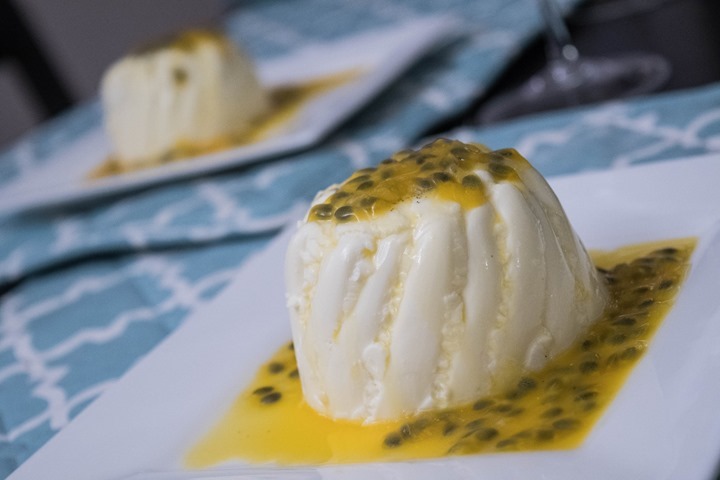 Oh, and yes, there was Prosecco. Obviously.
4) Riding to the lake and BBQ's
Sunday morning Julio and I met up by bike and headed out for a trek outside of town.  There are two lakes that are known for permitting openwater swimming (with passes) in the region, and we decided to make the trek by bike to the other one (Torcy).  We often go to Cergy instead.  But we wanted a bit of something new for the day.  We had a route programmed on his Garmin and phone.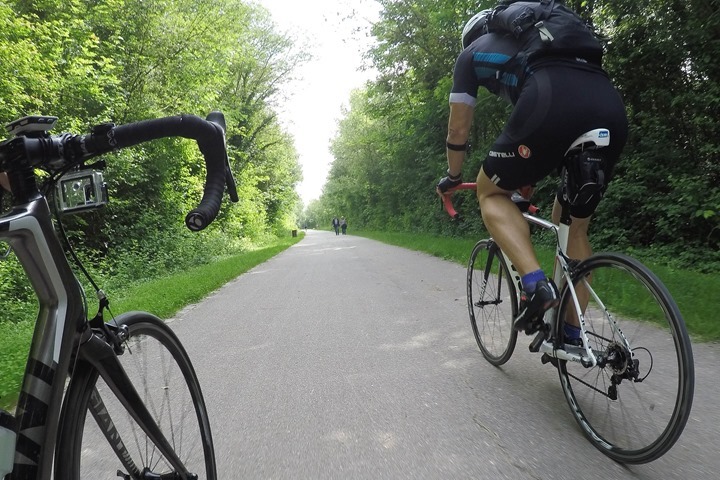 The route was…interesting.  It was a nice route if you were doing more touring on a bike (or a long run, as both of us had used these trails before for that).  But for road bike riding and trying to maintain a given intensity, it was hard due to all of the obstacles in the way.
Or, the shrubbery: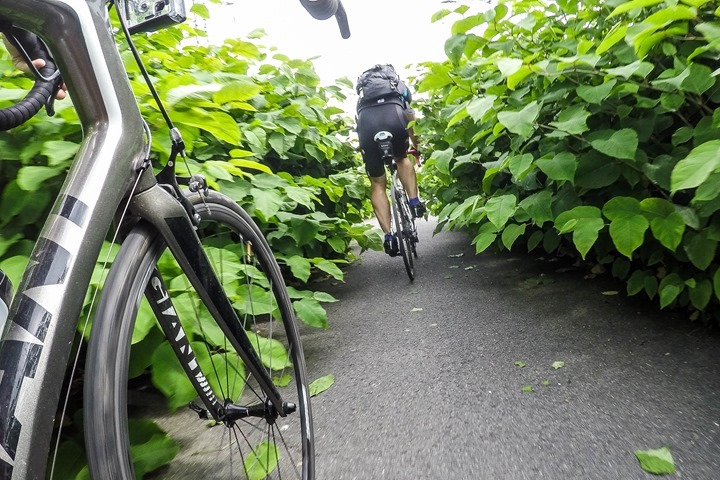 We did find the lake though, which was positive.  Except that at this time of the day, swimming was not permitted.  Diving apparently was though.
Afterwards, we hung out at his apartment and had a very solid BBQ.  He had stocked ample quantities of meat for the afternoon: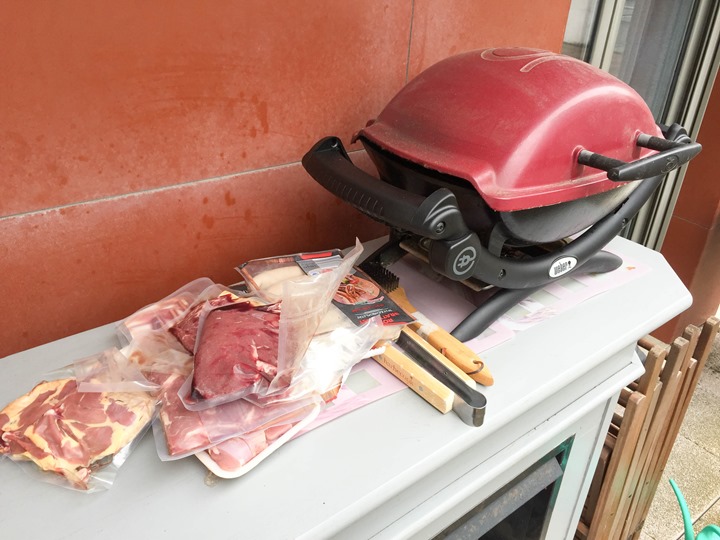 That's definitely a properly done BBQ!
5) Re-arranging the office
With getting the nursery (baby's room) ready at the apartment, we've had a bit of shuffling of furniture.  It was originally our guest room for those staying with us, and it had a bed/couch combo thingy that we got at Ikea when we first moved in.  It's actually a rather nice one, complete with drawers below it and all.  It's also a total nightmare to assemble.  Probably one of the more complex Ikea pieces I've encountered.
Given the room conversion, it wouldn't fit anymore.  So we decided to swap it out for the sofa-couch we have in our office down at the DCR Cave/Bertie's Cake Studio.  In that, we already had a couch, but it was pretty crappy from Ikea. About the crappiest couch you could buy there.  It's mostly just the private offices for The Girl and I, so a crappy couch is perfectly acceptable.
So last week I disassembled the fiasco at the apartment, and then moved it all down to the studio, where I then spent the majority of Sunday night re-arranging the office layout as well as re-assembling the couch/bed thingy.  I wasn't quite finished when I took these photos, but the majority of the way.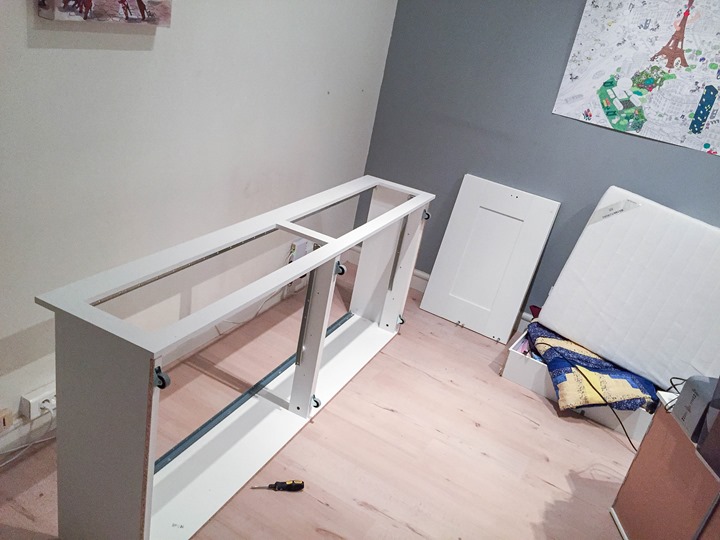 The evening ended up being a lot longer than I planned as we moved the desks (and all associated electronics), including transplanting more complex things like the internet boxes and stuff.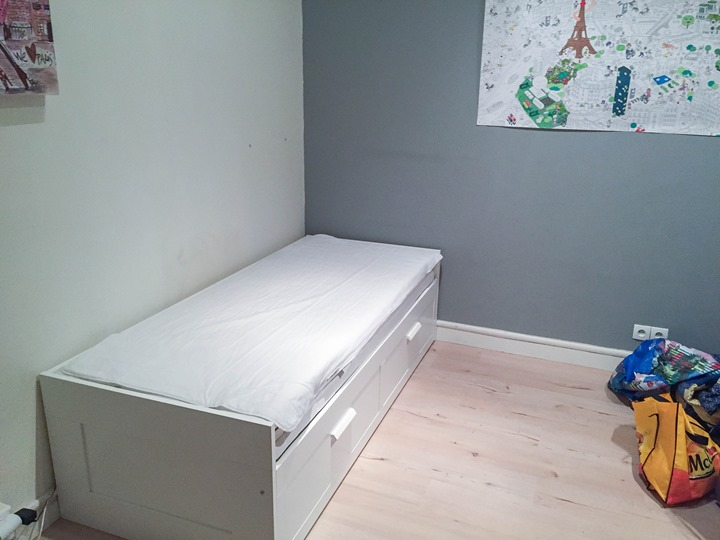 So I had to run cabling, and also sealed it up against the wall in little trays, etc….  But, the office now has much more room.  Perhaps some day when we finish making it look decent I'll give folks a tour of the other side of the space (since I've only ever shown the DCR Cave underground portion and the Bakery portion).
In any case, onto the week ahead.  Or…what's left of it!
Thanks for reading all!