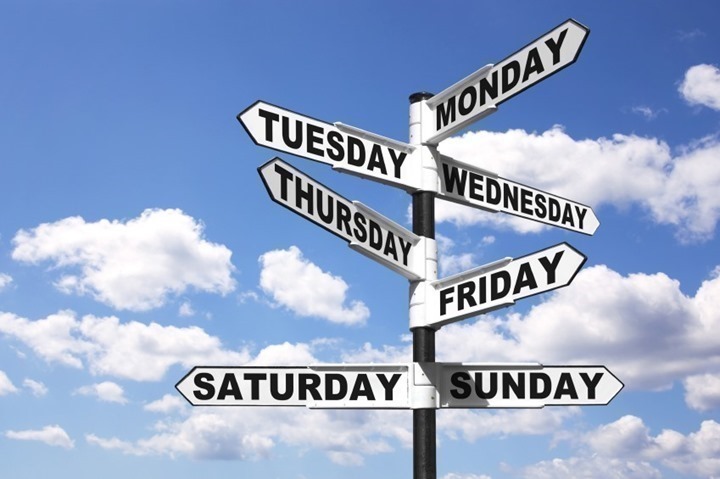 The Week in Review is a collection of both all the goodness I've written during the past week around the internet, as well as a small pile of links I found interesting – generally endurance sports related. I've often wondered what to do with all of the coolness that people write, and while I share a lot of it on Twitter and Facebook, this is a better forum for sending it on to y'all. Most times these different streams don't overlap, so be on the lookout at all these places for good stuff!
So with that, let's get into the action!
DCRainmaker.com posts in the past week:
Here's all the goodness that ended up on the main page of DCRainmaker.com this past week.
Monday: 5 Random Things I Did This Weekend
Tuesday: Versailles Triathlon 2016 Race Report
Tuesday: Initial Thoughts: New Pebble 2 with optical HR, and Core with 3G, GPS & Spotify
Friday: A May $600 Gadget Giveaway!
Sport Tech Deals Ending Today:
A bunch of the deals I outlined 10 days ago end today, they are:
Garmin FR230/235 deals – end today (Monday)
Garmin Vector 20% off deals – end today (Monday)
KICKR/KICKR SNAP 20% off deals – ends today (Monday)
Pebble deals – ends today (Monday)
Suunto deals – ends today (Monday)
PowerTap P1 power meter pedals 20% off deal – ends today (Monday)
But when one thing ends, another begins.
TomTom GPS watch deals started yesterday (Sunday)
Plus, you've still got the Pioneer deals which run till June 16th.  And the CycleOps/Saris deals will wrap up on June 6th. Phew!
DCR Podcast!
Here's a handful of the topics discussed in this past week's podcast:
– Lost microphones
– Ironman Texas & Muddy Buddy Triathlons
– Stuck in the short pool
– Metric and miles confusion
– Deciding between every bike computer ever made
– Finding shortcuts to getting fast in triathlon
– Thoughts on the PowerPod
– Forgetful finish line button pressing
– A Canadian called
Listen to the full podcast here on the Podcast player, or just download it directly here.
Stuff that I found interesting around the interwebs:
Here's a not-so-small smattering of all the random things that I stumbled on while doing my civic duty to find the end of the Internet:
1) Bear challenges triathletes during run course: Well, so much for only needing to run faster than the person you're running with. (via Michael S.)
2) NBC to air pieces of Olympics in 4K…even though shot in 8K: Wow, pretty surprised to see that chunks of the Olympics are actually being shot in 8K (found an old post on it here).  Plus VR and other goodness.  Now, if only I could just stream anything I wanted just on YouTube (and I'd happily pay for that too!).
3) GoPro sponsored documentary about tragic base jumper story: This was also notable because it's a rare case where a GoPro sponsored film used non-GoPro footage.  It's well worth the 11 minutes.
4) Four Sherpa's climbed Mt. Everest with 360° cameras on backs: Thankfully they at least used a multi-cam rig, and not any of the generally crappy quality single-cam options available today.
5) Alaskaman Extreme Triathlon announced: This looks super cool.  Like Norseman, but for Alaska.  Having been to and hiked around this specific area a few years back – this would be an awesome course.  Even drove the exact road too.  Well, except I do remember horrible mosquitos during our trek…
6) Fitbit bought Coin: Yes, a week or two old. But this is interesting. On one hand, NFC-based payments will become dial-tone for wearables by next year.  Meaning, companies that don't have that in mid to high end wearable devices will be left behind.  So simply buying Coin for their expertise makes a fair bit of sense.  It fast tracks that.  Yet at the same time, I'd wonder how hard it would have been for Fitbit to simply roll their own there instead. And even more interesting is that the deal doesn't include the Coin 2.0 hardware, which will now be end-of-life'd.
7) Deer joins swim at Kansas City Triathlon: Seriously, for realz. Animals be joining all triathlons these days! Also meant to include this a week or two back – but if you haven't seen it – it's new to you!
8) Control your Garmin VIRB from 9 miles away: Ok, so you may have to have a dog.  And that dog may have to hunt.  But still, interesting.  Actually, what's interesting about this is the challenge that companies have that put cameras on pro riders bikes.  In most cases, the companies/teams simply tell the riders to turn it on/off when they think it might be interesting.  This would allow a team car person/etc to control it from quite far away. Though, adding a dog to the bike might be kinda awkward in those tough climbs.
9) Data visualization of the Giro: Pretty neat little visualization plotting the top 10 riders over the course of all the stages.  A neat way to look at a race.
Sports Technology Software/Firmware Updates This Week:
Each week I quickly highlight some of the new firmware, app, software and website service updates that I see go out. If you're a sports technology company and release an update – shoot me a quick note (just one liners is perfect, or Tweet it at me is even better) and I'll make mention of it here. If I don't know about it, I won't be able to post about it. Sound good?  Oh – and if you want to get a head start on things, this page is a great resource for watching Garmin firmware updates.
TomTom announces integration with Training Peaks: So now your activities can automatically sync to TP.
Wahoo ELEMNT: This was technically the ELEMNT iOS app, but some bug fixes there to resolve ELEMNT issues.
Garmin Vivofit 3 firmware update: Just minor tweaks.
Garmin FR735XT firmware update: Handful of bug fixes
Garmin Fenix3/F3HR/Quatix 3/Tactix Bravo BETA firmware update: Some new features, mostly improvements/fixes.
Garmin FR25 BETA firmware update: Bug fixes, and some tweaks to how sensors work.
Garmin Edge 25 BETA firmware updates: Bug fixes, adding support for Bontrager lights, other tweaks/adds.
Tip of the week to companies: If you have an RSS feed for updates I can subscribe, like Garmin, Polar, Adidas, Wahoo, and others – it's nearly 100% how I remember to find these updates.  If you lack that, I likely won't have your updates in the above.  Plus, users like it too.
—
Thanks for reading all, have a great weekend!