It's time to wrap up my Sea Otter 2016 related posts.  I spent last week in the States, first in NYC for some meetings, then off to San Francisco, before finally ending in Monterey (California) for the Sea Otter Classic.  Of course you've seen some of my posts and tweets from the event over the past few days, mostly tech focused.  Now it's time to cover some of the non-tech goodness.
The Festival: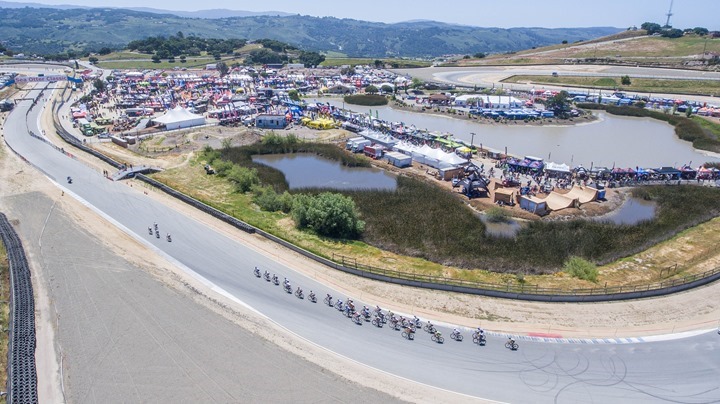 So first up – what is the Sea Otter Classic?  It's kinda like Woodstock for the cycling industry.  Sure there's a massive outdoor exhibitor area, but there's a far larger bike racing area.  Plus you've got rolling hills full of on-site camping and all sorts of goodness.  Folks from the industry are there, but it's not as high-strung as Eurobike or Interbike.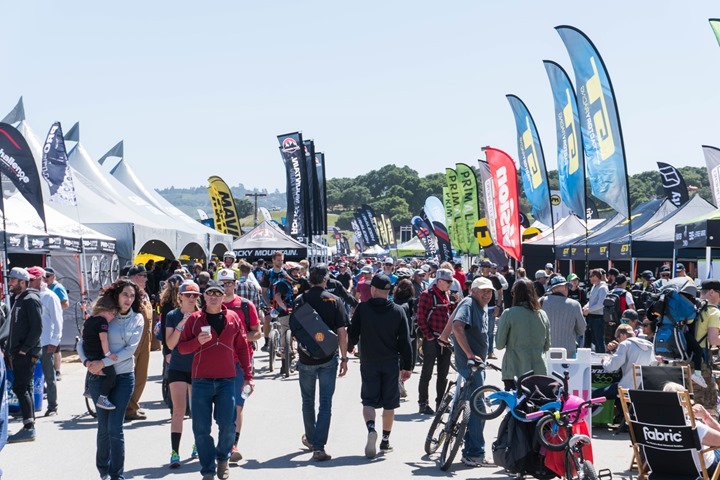 Part of that is likely because at Eurobike/Interbike there's a heavy focus on the 'business' of cycling.  So there's dealer/retailer/distributor meetings, along with a plethora of media and product launches.  While all of those elements are present at Sea Otter, they're much more low key.  Companies may only have a handful of mostly local dealer/retailer/distributor meetings.  And while much of the media is still there, there's far less emphasis on major announcements as you've seen.  Mostly just a handful of smaller announcements.
Instead, there's a much bigger emphasis on enjoying the sunshine and riding your bike.  Thankfully, I was able to do both.  Though, the real kicker is the hundred plus races that go on throughout the event.  All day long, every day.  Anything involving two wheels and of any cycling type (cross, road, mountain) you can race.  Kids too.  It's super cool.
The road racing was split between the automotive race track, and local closed roads around the premises.
While the mountain biking and cross took place on the hills that encased the exhibitor area.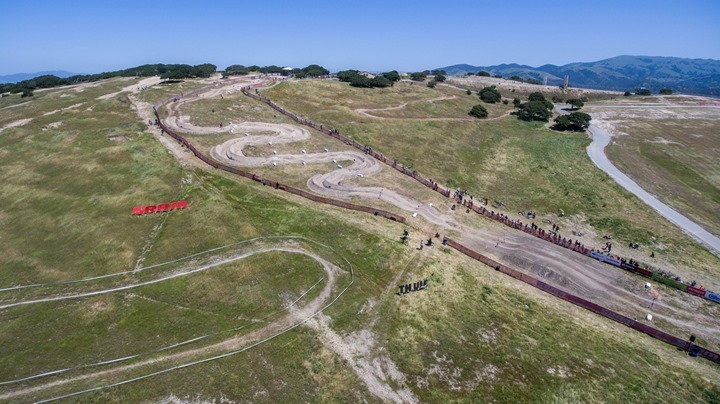 There was even a (first ever?) e-Mountain Bike race.  Many industry folks took place in that.  It was pretty much like the beer mile of cycling.  Yes, that's a banana.  And a Yeti.  Obviously.
And as I said before – there were tons of kid's events.  Kids were everywhere, but in an awesome kind of way.  Almost all the kids I saw (both boys and girls) were definitely very into cycling.  All competing in some events, and all seemingly just out do to their own thing.  Meaning, it wasn't like being at the mall – but rather kids were just cruising' on and owning being awesome at cycling.  No need for helicopter parents.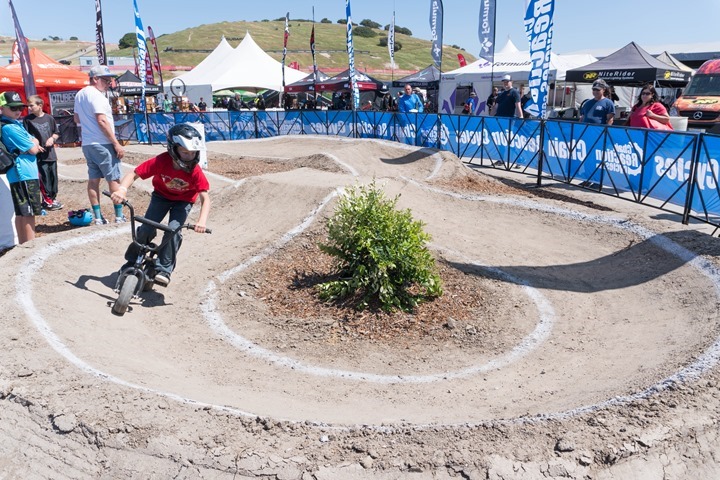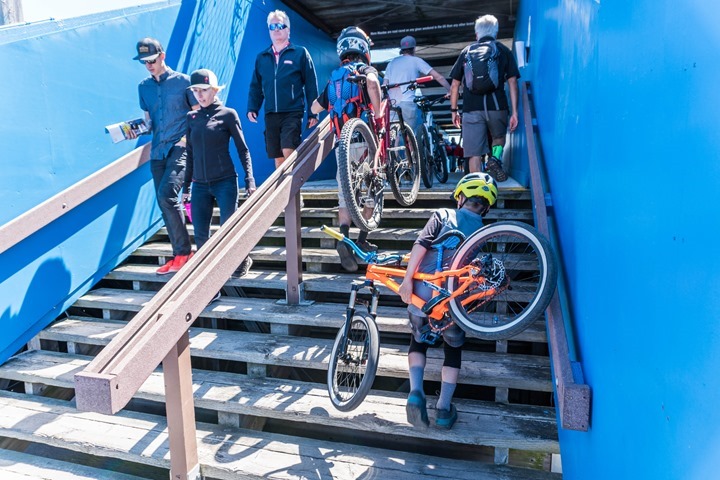 Both Shimano and SRAM (among others) had service stations setup.  So if you had anything wrong you could drop-in and they'd take care of ya.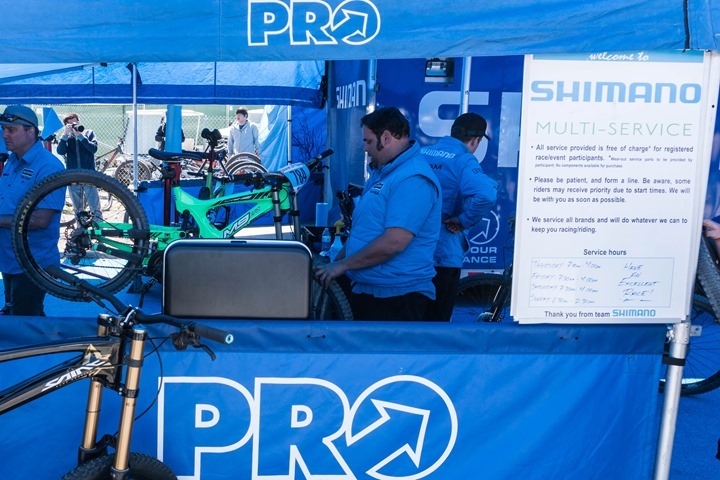 I should note that the food was a heck of a lot better than Interbike (Eurobike does have some pretty good food options).  There were numerous food stands setup, with a wide assortment of things to eat.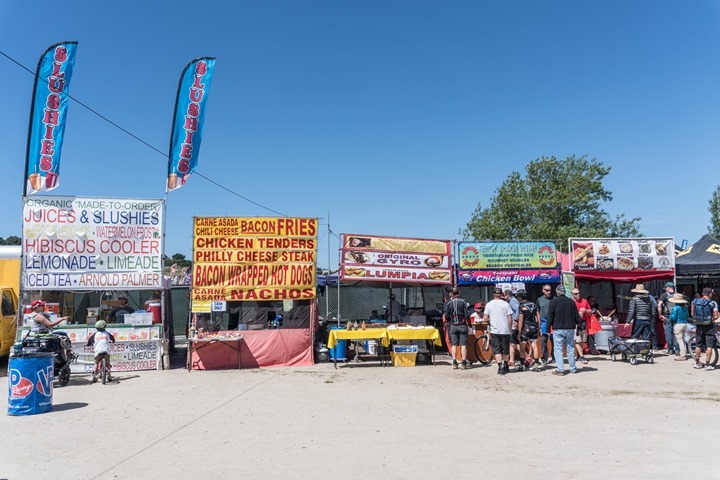 Or, you could just sit on the Sierra Nevada beer cart and pedal your way around the venue until sunset.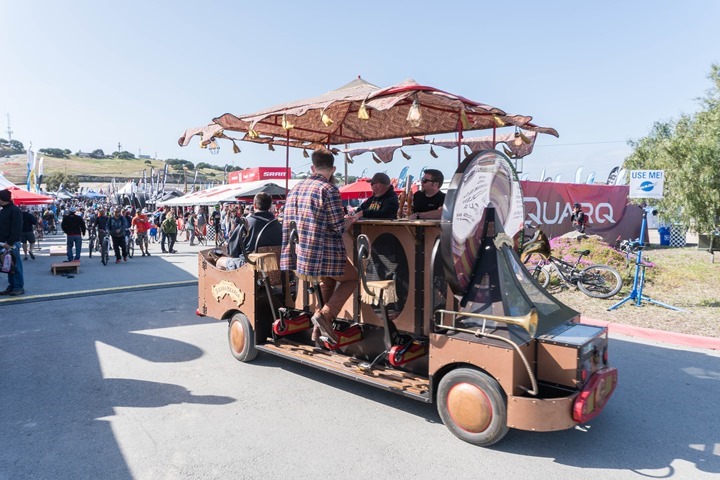 Of course as you saw, there's certainly products there and certainly announcements.  Some 431 exhibitors were onsite.  While I posted about those tech-focused companies that had announcements, I also met with others that didn't have anything new at the event.  For example, I chatted with Lezyne, and came back with two of their units to spend a bit more time with.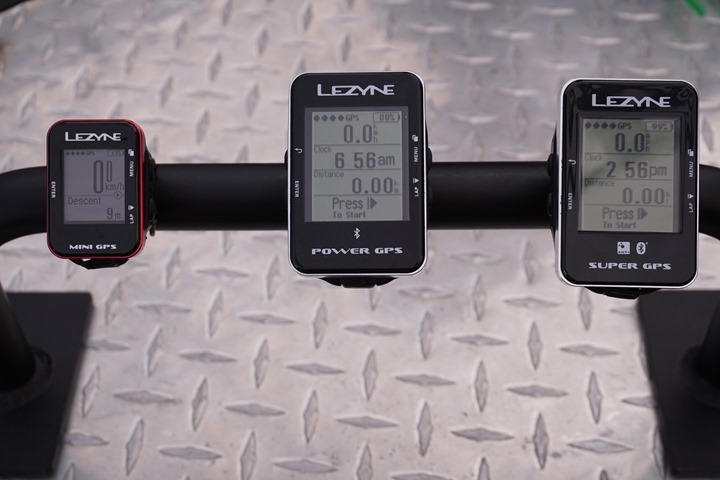 Everyone at the festival I chatted with seems to agree that the slow shift to making some announcements at Sea Otter (vs Interbike/Eurobike) just makes so much more sense.  It's positioned far better in the cycling calendar (April) than after the core cycling season in the fall (which never really made too much sense).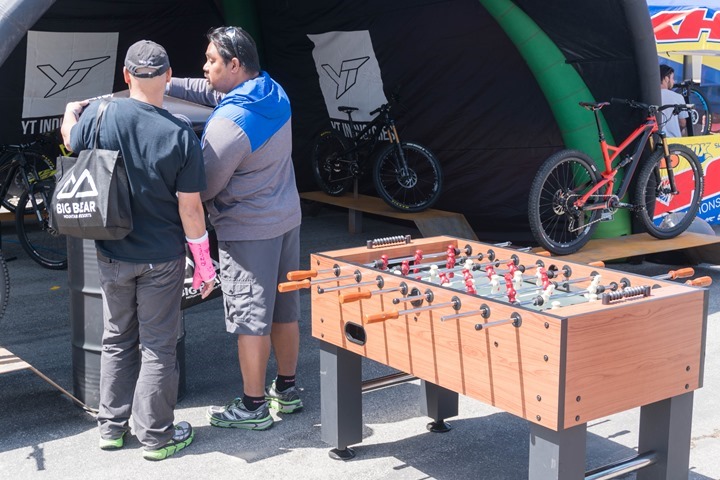 Of course, the trick is the balancing act that seems to occur well at Sea Otter in terms of keeping a more low-key vibe.  If you jam it full of things that dealers/retailers/distributors/media/etc all 'need' to be present at, then it becomes more like work than play.  And ultimately it's the play aspect that makes Sea Otter so appealing.
Riding the Hills:
Being my first trek to Sea Otter I didn't quite know what to expect in terms of whether to bring my bike or not.  While I didn't this time, I did manage to get in a few rides. Getting ahold of a bike to ride thankfully wasn't too difficult.
As with most cycling industry focused events, there are organized rides for just about every company out there.  Had I gone on every ride that arrived in my inbox I'd have made the Tour of California look like a neighborhood stroll.
But I did join in on two rides, one organized and one more freeform.  The first was a group ride that Fitbit had organized.  The purpose being to show to the media crowd how their Fitbit Surge worked as a cycling wearable.  It wasn't a huge group, maybe 10-12 folks.  I recognized some, such as James Huang from CyclingTips.
The route started from the town of Monterey, then along the coast, before heading back up into the mountains to end at Sea Otter.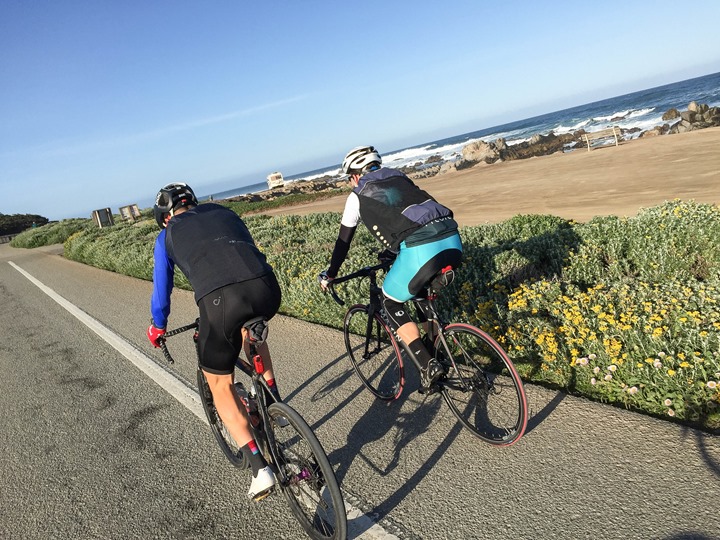 Oddly, I only have three photos, pretty much taken in burst (above).  Not sure what happened there, my photography skills were lacking that morning.
Next up on the ride list was a wander with Jonathan of TrainerRoad. I say 'wander' in that we didn't have a super-set plan, aside from starting off with a single loop of the road bike course (about 10-miles), and then just exploring from there.  But that was perfect, since it allowed me a bit of flexibility in terms of not missing my flight.
Much of the riding around Sea Otter is weaved through military bases (much of which is now closed), which have these explosive signs everywhere.  They appear to be incredibly effective at keeping folks out.  Far more so than a standard issue 'private property' type sign.  I've decided that I might employ similar signs down the road. I mean really, who's going to second-guess that sign?  Are you going to take the chance that it might not be bluffing?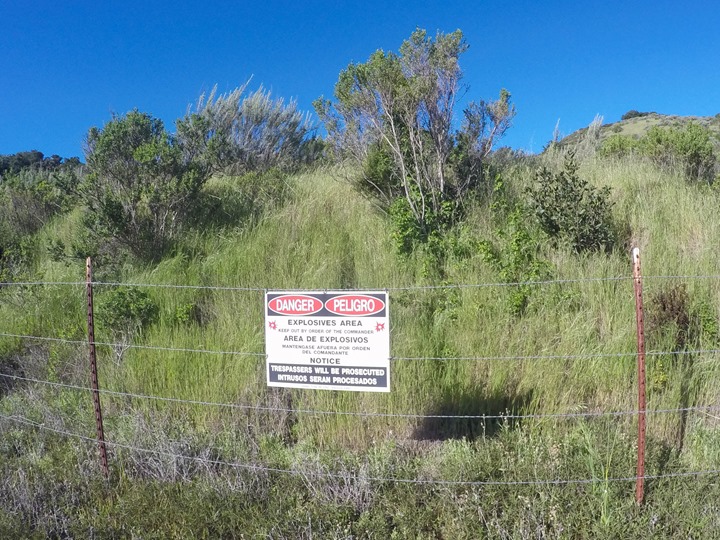 The scenery is pretty awesome out there, just endless rolling hills with nobody on them.  Not a single car to be found.  Beautiful.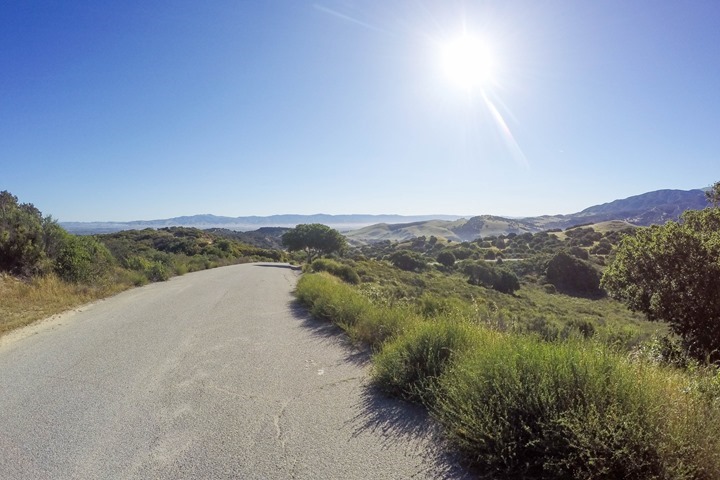 Jonathan had brought with him a tiny camera to take some pictures (like me, except his camera was nicer).  Though, I'm pretty sure this photo below is ripe for caption contests.  Perhaps he's bird watching, or checking for enemy advancements.  We'll never know.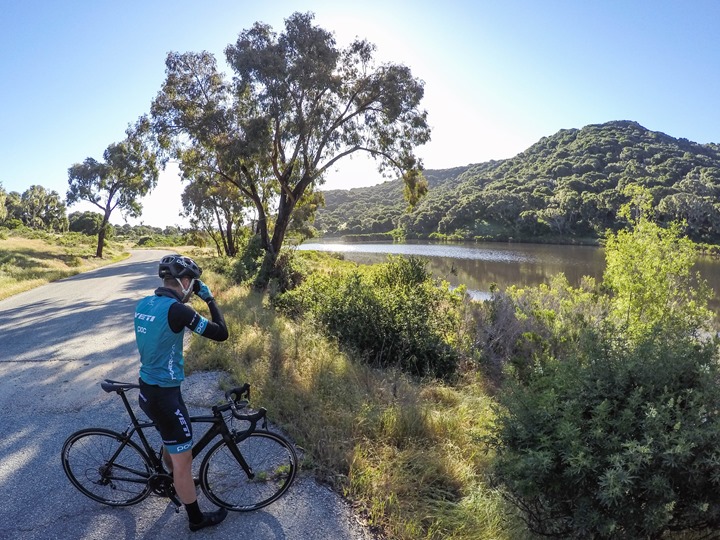 And finally, a thanks to professional mountain bike racer Trevor DeRuisé for letting me borrow his KTM road bike for the day.
As you can see, I equipped his road bike well with gadgets.  Though regrettably for him, those items weren't left on the bike afterwards.  Sorry!
Drone-ing On:
Now the aforementioned rides were the organized ones.  But I also toyed around a bit by myself.  Perhaps the best part of that region is just how quiet and desolate many of the roads are.
Not only are there roads that are empty for hours and hours upon end.  But there are also even some roads closed to cars entirely.  For example the above road is a perhaps two-mile stretch that's only open to…well…basically dog walkers, and the occasional lost cyclist or skateboarder.
It was great – not a soul around.  So I wrapped up some drone tests that I've been meaning to do for upcoming reviews.  It's always tricky doing these elsewhere because with follow-me type functionality you want a wide margin of error in testing.  This was perfect, as there was absolutely nothing (or anybody) around.  A few miles of untouched roads that were plenty big to have lots of fun on.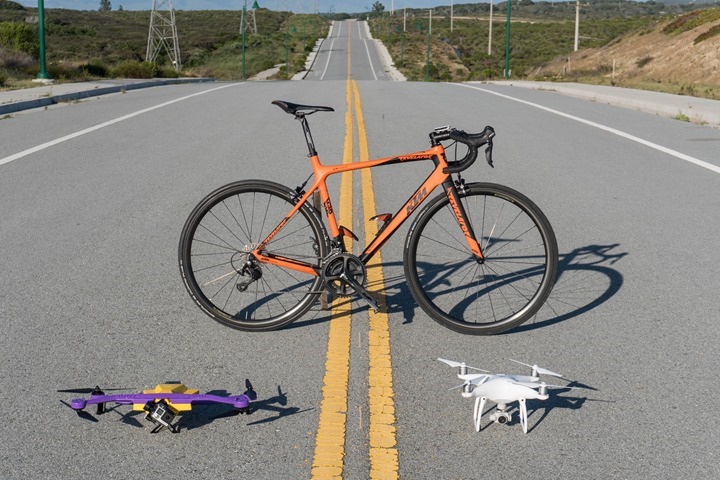 I did a slew of flights down there, some focused on follow-me type stuff.  But others just toying around because I could.  The below photos would come from one of those toying-around times.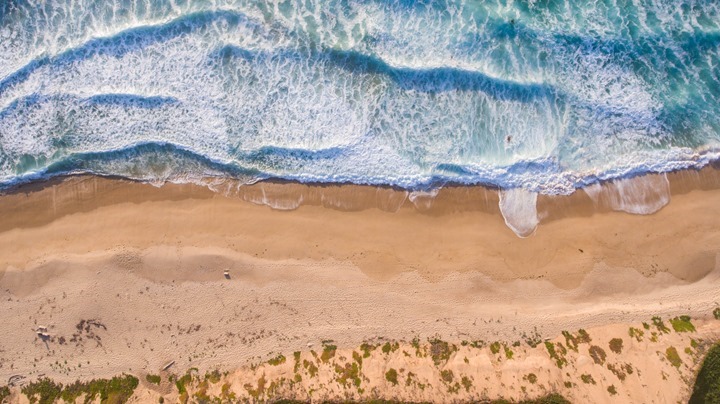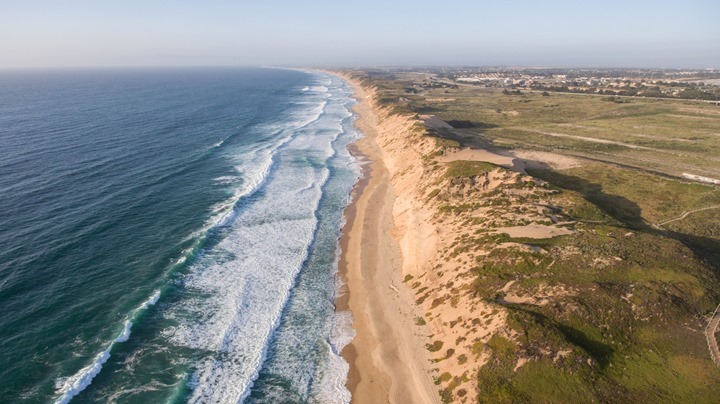 Both captured on the Phantom 4, for those curious.
Oh – and speaking of cameras, for those photo geeks, I shot almost everything this week (minus the items with my GoPro, iPhone or drones) with the Sony 6300 (and the stock 16-50mm lens).  I had decided to rent it from LensRentals (in the US) for the week to try it out.  Really impressed with the quality of it, and will probably pick it up as my travel/lightweight camera.
In fact, I didn't even take a single shot on my larger DSLR this past week.  But, at the same time, I don't think I'd be able to do that at a show like Interbike or Eurobike (or CES).  For one, by the end of each day I had burned through the battery.  Of course, that's easily solved by just getting another battery.  But I also found that I kinda like the heft of a DSLR when doing product shots.  It just feels weird with a smaller camera.
Don't get me wrong, the quality was awesome (including the boatloads of 4K video I shot for other upcoming stuff).  And I'd definitely take it for events like Sea Otter where my 'photo-load' was lower.  Same goes for vacations or just using around town (likely to replace my semi-broken Nikon AW1 mirrorless camera).  I think I was most impressed by some photo and video I did in NYC at night – just amazing clarity for hand-held shots in low-light conditions.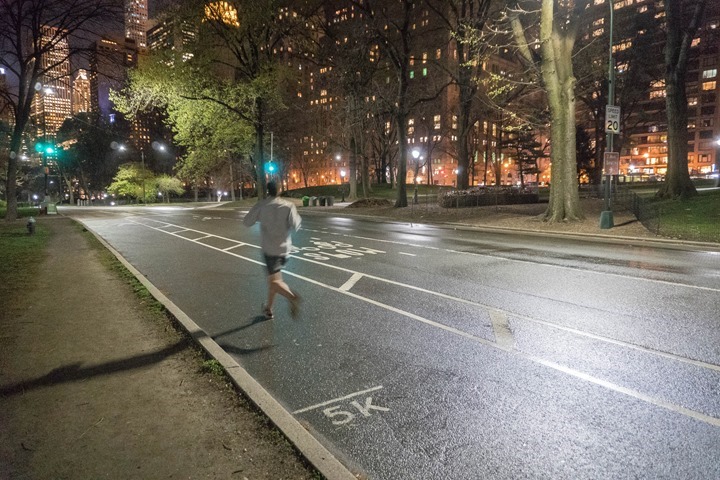 Unfortunately, I don't have a single picture of the camera itself.  Sorry.  But if you hover above any photos above, if they start with 'DSC', then it was with the Sony 6300.  Oh, and I did also rent the DJI Osmo too…but…blah.  Just found it too finicky for use after two days with it, so gave up on it for the rest of the week.
With that – thanks for reading all!  Back to more product reviews the rest of the week!
–
Missed the rest of the Sea Otter posts? Then check out all my Sea Otter posts here!