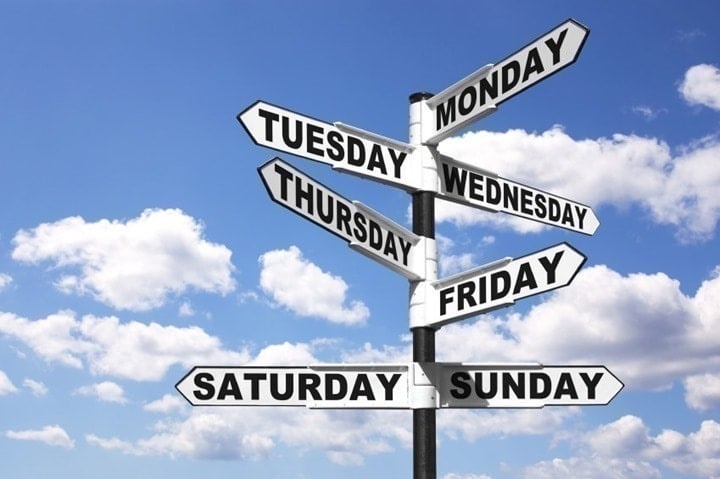 The Week in Review is a collection of both all the goodness I've written during the past week around the internet, as well as a small pile of links I found interesting – generally endurance sports related. I've often wondered what to do with all of the coolness that people write, and while I share a lot of it on Twitter and Facebook, this is a better forum for sending it on to y'all. Most times these different streams don't overlap, so be on the lookout at all these places for good stuff!
So with that, let's get into the action!
Sports Tech Deals:
There's a handful of sports tech deals out there right now, note that the REI deals end at the end of Monday the 29th.
Product

Sale Price

Amazon

Sale Notes

Garmin HRM-DUAL (ANT+/Bluetooth Smart Strap) - 35% off!
$69
$45
Amazon
This is Garmin's ideal strap if you just want an affordable dual ANT+/Bluetooth Smart option, especially when it's on sale like this - it really becomes the best deal out there right now for a multi-connection strap.
DCRAINMAKER.COM Posts in the Past Week:
Here's all the goodness that ended up on the main page this past week
Wednesday: Polar Vantage M2 In-Depth Review
Wednesday: Garmin Rally Power Meter In-Depth Review (SPD/SPD-SL/LOOK KEO)
Friday: Peloton Acquires Atlas Wearables: A Peloton Wearable Ahead?
Those two In-Depth reviews were beasts! I'll probably touch on the Polar Ignite 2 this week, more of a detailed hands-on post than a review, since it won't ship for another month.
YouTube Videos This Past Week:
Here's what hit the tubes over on the You of Tube, definitely don't forget to subscribe there to get notified of videos the second they hit!
Stuff I Found Interesting Around The Interwebs:
Here's a not-so-small smattering of all the random things that I stumbled on while doing my civic duty to find the end of the Internet. Also, there's a few things this week that were actually from a week or two ago – I'm just catching up on this list:
1) Apple Considering a Casio-like Rugged Apple Watch version: This would be the first meaningful design departure in the Apple Watch series, if true. Sure, they had the crazy expensive Hermes ones, but by and large, those all looked the same and had the same underlying specs. The key question here though in my mind isn't so much ruggedness, but what sets Casio and like-watches apart: Battery life. I suppose no matter what Apple does, they sell enough units to make it work, but if they err on the side of prolonged battery life, then that could have ripple effects elsewhere in the industry.
2) Zwift Pace Partners Start Rotating Routes: I love this. Mostly, cause I really enjoyed pace partners. I use past tense because while I loved them for a few months, I could only do so many 100% pancake-flat Coco (Coco Cadence, before her rename) rides, which is all she ever rode. The other faster pace partners were generally too fast for me on the hillier routes, so I'm jazzed that now Coco will meander to other routes with more terrain variability. In fact, I used Coco on a new route today using this. Though, I do wish it was easier to see where the pace bots are within the pack. There are countless times it's not clear on the screen whether you're in front or behind the bot, as the symbol isn't showing properly (on screen, on mini-map, or in list of names). Still, one of my favorite ways to do a ride without a plan.
3) How exactly Canyon is impacted by Suez failboat: This is a surprisingly detailed article, going into all the nuances of how much this will start impacting companies like Canyon and others (but specifically Canyon) and how they source parts.
4) Karoo adds ANT+ Lighting Support: I might cover this tomorrow or so in a dedicated post, as it's notable enough because it's the first time a non-Garmin entity has added ANT+ lighting support to their product. Previously, this has been solely limited to the ANT+ Varia Radar. Interestingly, this is a really good example of Hammerhead understanding that while ANT+ lighting support would hardly be called mission-critical to the vast majority of users, it is mission-critical to some. And at this stage in their product development, they're transitioning from checking off bigger ticket items to more nuanced ones. It's going to be very difficult to argue in a few months' time as to why exactly someone would purchase a Wahoo ROAM over a Hammerhead Karoo (currently, that reasoning would be around structured training, primarily with TrainerRoad & Today's Plan integration).
5) Speed Skating Rink Design gives skaters tailwind: This has been in the news for a few months now, but now there is a final study. It's just super fascinating to me. To begin with, the concept that there's a wind curtain to keep the spectator area from warming the ice, and then the concept that such an invisible curtain could be slightly tweaked to improve the chances of records at a facility.
6) Fitbit & Tile integration: You can now convert your Fitbit Inspire 2 into a Tile tracker, allowing you to use your phone to find your Fitbit. Now, at first glance I'd say that's kinda weird, because most people don't take-off their Fitbit for long (given the long battery life). However, the inverse is also possible and more useful – you can use your Fitbit to find your phone. Though, if it's anything like Garmin's find your phone feature, I find the moment you need it most, is the moment it doesn't seem to want to work (perhaps the app is closed or not responding or whatever). Also, it's unclear to me why this is only on the lower end Inspire 2, and not offered on the higher end Fitbit watches too.
7) Three cyclists unofficially compete in Netherlands Wind Championships: The event officially can't be held this year due to various COVID-related event restrictions, however, in the last windstorm three cyclists did earn themselves honorary slots for next year. As I write this, it's currently winding out very strongly. Interestingly, it's been so strong these past two weeks that the very long breakwater/wall/pier I usually use for wind test videos for drones has been closed due to the exceptionally high wind. Gotta find me another pier…
Sports Tech Device Firmware Updates This Week:
Each week I quickly highlight some of the new firmware, app, software, and website service updates that I see go out. If you're a sports technology company and release an update – shoot me a quick note (just one-liners are perfect, or Tweet it at me is even better) and I'll make mention of it here. If I don't know about it, I won't be able to post about it. Sound good?  Oh – and if you want to get a head start on things, this page is a great resource for watching Garmin, Wahoo, Polar, and a few other firmware updates.
Garmin Fenix 6/MARQ/Enduro BETA Firmware Update: Bug fixes
Garmin Instinct/Solar BETA Firmware Update: Bug fixes
Garmin Vivoactive 4/4S/Venu BETA Firmware Update: Bug fixes, plus added languages
Garmin Venu SQ/SQ Music Firmware Update: Added broadcast HR control, plus other tweaks.
Fitbit Charge 4 Firmware Update: This adds SpO2 tracking and skin temperature tracking.
Hammerhead Karoo Firmware Update: ANT+ Lighting controls, 4iiii Viiiiva support, a slew of UI changes, sensor changes, and lots more
Wahoo RIVAL GPS Watch Firmware Update: Stability improvements
—
With that – thanks for reading!