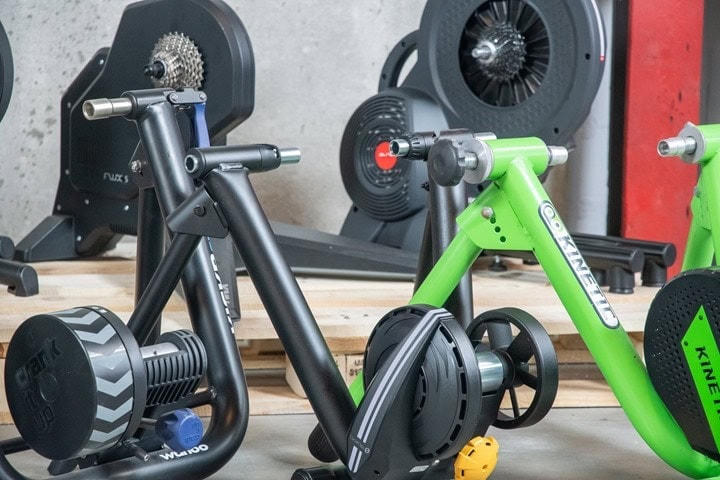 Earlier this week I held the "Socially Distant Sports Tech Giveaway", which enabled some 4,083 of you to annotate how you've managed to get a workout in over last weekend, despite potentially being stuck indoors running a marathon around your kitchen table. In exchange for that tidbit, you got your chance to win yourself a sweet $500 gift certificate to Clever Training to pick up the gadget of your choice.
I did some quick (very non-scientific) analytics on some of your answers:
– Some 720 of you mentioned Zwift in your workout
– About 175 of you mentioned TrainerRoad/TR as your workout
– A mere 221 of you did something with your kids
– One person asked if "Does screaming at the children count as a workout?" – Yes, yes it does my friend. Double XP for each additional child
– Another person did lunges and squats in the bathroom while their family slept
Also of note, over a dozen of you said you used a workout to de-stress given your daily job working in hospitals – you're awesome! Full stop. Albeit one of you is in said hospital (in a less than ideal way) and did your workout by walking to the bathroom. Hey – small victories! Keep it up, to you and the others that are fighting it!
As is usually the case, to pick the winner I hopped over to my unbiased friend, Random.org, and stuck in the total number of entries: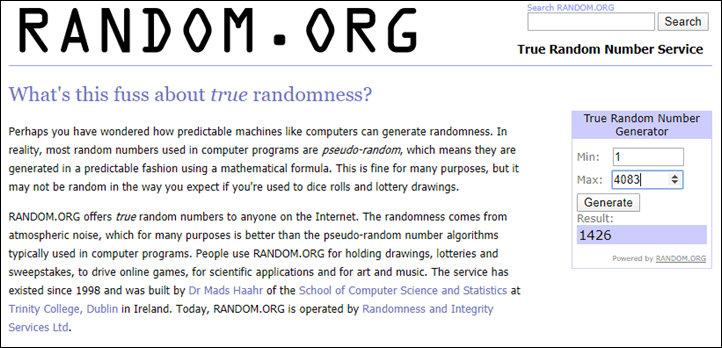 Then it was back to the post to find #1426:

Boom – congrats Yannick! Hopefully you can put that $500 to use for future garage workouts. Or perhaps you're a crazy optimistic and will pick up an outdoor focused gadget for that futuristic day you get to go back outside your garage.
Also, fun tidbit: I looked back and Yannick has been entering these giveaways for years now. See…the persistent bird does eventually catch the worm!
As for everyone else, Clever Training is running their 20% off most tech deal through the weekend. I've outlined a bunch of the best deals here on this page, including smart trainers (which are dwindling in stock, but still some options), plus even the Suunto 7 or entire Polar Vantage series too. And beyond that, you'll still save 10% via cash or points on basically everything they sell, unless it's already on some sort of big sale.  From GPS watches to trainers to power meters, and even gel packets. Underwear and recovery devices too.
Thanks to them for the giveaway, and everyone for the support!
Oh, and welcome to April!