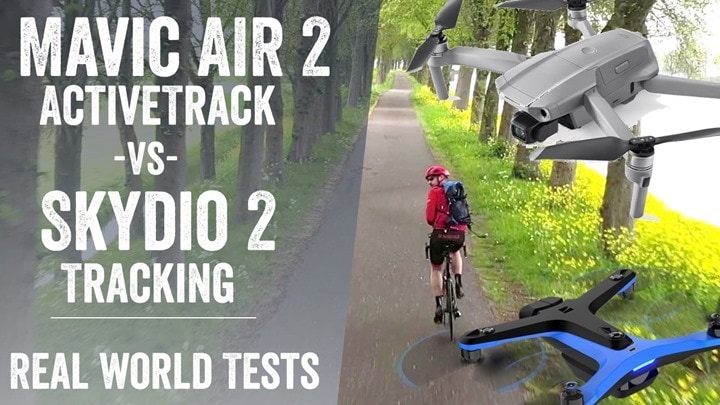 Today DJI announced their latest drone, the DJI Mavic Air 2. For those of you that follow the gear I tend to use, the original DJI Mavic Air is one of my main drone go-to's, largely because of its small form factor that fits in a jersey pocket, as well as the fact that I can use my phone to control it for quick Instagram type shots.
The Mavic Air 2, as you might surmise, is the successor to that. It boasts higher specs in basically every category from 4K/60 HDR video capture to 8K Hyperlapse support to 34 minute flight time, it'll even show real-world aircraft on your screen using ADS-B technology (just like real pilots in real aircraft would see – though it doesn't transmit your position to them). But of interest to me is the upgraded Active Track 3.0 with new APAS (Advanced Pilot Assistance System – or basically the obstacle avoidance bits). With that, the company says they've increased the sports tracking capabilities significantly, and most notably also improved the 're-acquisition' aspects for when you go behind a tree.
So naturally, I set out to test that out. As hard as I could. Someone's gotta do it?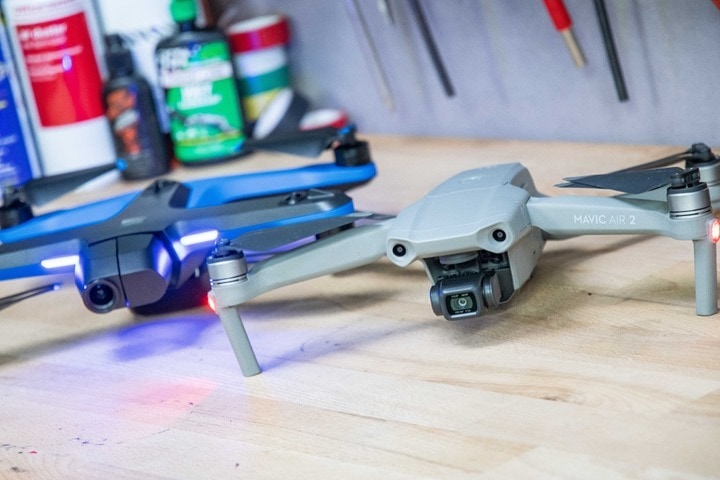 Note that this post isn't a review post, rather, more of a heads up that my video on the topic posted – since I've seen a lot of comments/questions on my thoughts of the Mavic Air 2. I find that for many of these video-focused products, a video review is just waaaaay better at telling the story. Especially when the story involves the astoundingly-loud clank of hitting at gigantic metal sign at 20MPH/30KPH.
But hey, that's only the half of it. Hit up the play button below for my initial tests compared to the Skydio 2 autonomous drone:
As for a full review and specs and all that goodness, that's coming! I figured I'd focus on the priority bits now (how well sports tracking works), and then get into all the other fun non-sports pieces later. Plus all of the trade-off aspects too. The requirement to use the controller (versus a phone) with the Mavic Air 2 is a tough pill to swallow – and essentially impossible for sports like running.
Still, there's certainly plenty of valid cases where if you have a secondary person helping out to hold the controller while Active Track takes care of everything else – then this becomes super compelling. Especially if you layer in the new 'Focus Track' feature atop that, where basically you fly the drone where you want it from an angle standpoint, and Active Track keeps it focused on the person.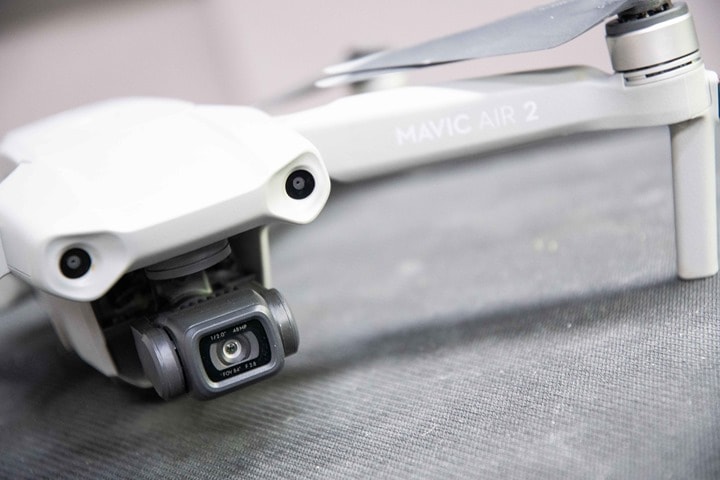 Anyway, more to test down the road. And more to write. I might focus my DJI Mavic Air 2 review on purely the sports bits this time, rather than the entire thing (meaning, skipping aspects like general video/photo pieces). Those do super well for me on YouTube, whereas folks here seem more interested in the sports tracking components.
With that – thanks for reading, or watching!