Today was supposed to be 'Tuesday Tech Tidbits' – note the plural aspect within 'Tidbits'. Unfortunately, 7 minutes before this post was set to go live I got note that the other tidbit jumped ship. Like a Tim Horton's donut hole rolling off the table, no longer a member of the party.  So I pulled that half of this post and stuck that back in the fridge.
As such, you only get one tidbit. Sorry 'bout that. The other tidbit was more new tech feature focused, not an entirely new device.  In any case, let's talk details about the one tidbit we do have.
Red Wahoo BOLT, and some other color: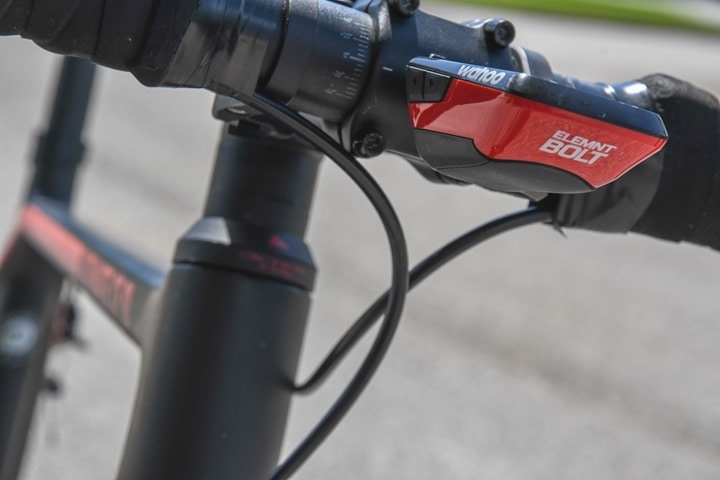 Got a red bike? You're now in luck. Wahoo's got an ELEMNT BOLT that now matches it.  They've taken the existing ELEMNT BOLT and added one part color, and zero part new features to create this new edition.  Thus Wahoo has now joined the long list of sports tech companies that introduce new color variants to drive interest after the initial pop has tapered.  Both Polar and Garmin (as well as Apple) are well versed in this rhyme, and now comes Wahoo's turn.
Because I have a black and red bike, the new BOLT actually does look pretty solid.  Especially when the light is right (as it was very much not when I tried to take these pictures).
In addition to the red unit, they also introduced some other color.  Perhaps it's plain yellow, or perhaps it's neon yellow.  I don't know – I honestly don't want to know.  All I do know though is that out of all the colors of the rainbow, they somehow landed on this particular hue.  A hue which is almost never seen on any two-wheeled pedal-powered transport device.  Still, Wahoo persisted, and this is what came of it:
Actually, to be fair, I did recently see a somewhat similar shade on a vehicle in our neighborhood.  Oh, and it had a banana atop it: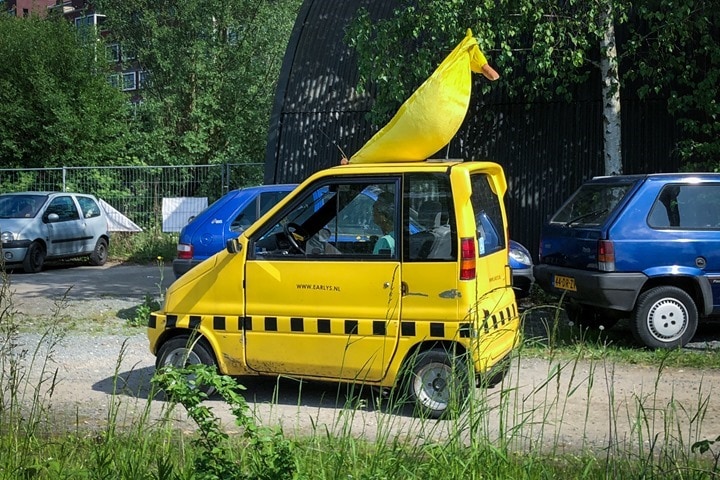 Still, given Wahoo reinvented the cycling trainer landscape, as well as has significantly challenged Garmin in the cycling computer market, perhaps they know something the rest of us don't with respect to that other non-red color. Pioneers in head unit pigmentation just maybe.
Either way, the unit starts shipping today from all the usual suspects, and is the same price as the previous unit ($249).  Oh, and technically they're 'Limited Edition', which is the usual marketing speak for 'please buy these now because we want your money'.
With that, go about enjoying your Tuesday, and hopefully the other tidbit of news from another company will be ready for announcement soon!