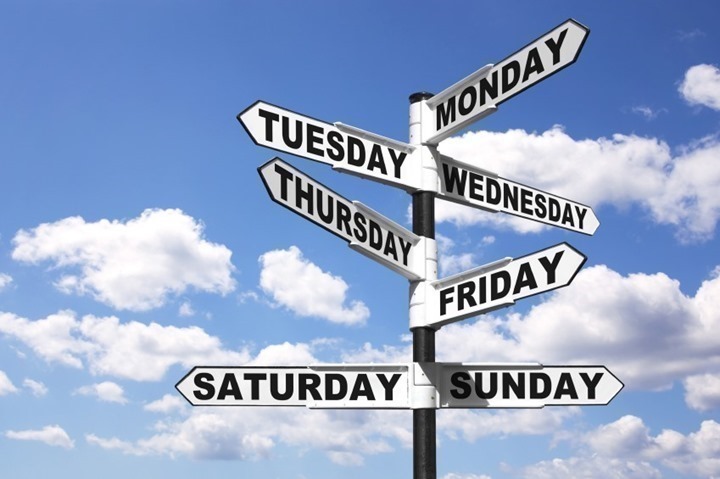 The Week in Review is a collection of both all the goodness I've written during the past week around the internet, as well as a small pile of links I found interesting – generally endurance sports related. I've often wondered what to do with all of the coolness that people write, and while I share a lot of it on Twitter and Facebook, this is a better forum for sending it on to y'all. Most times these different streams don't overlap, so be on the lookout at all these places for good stuff!
So with that, let's get into the action!
Sports Tech Deals of Note:
A bunch of sales started last Sunday, and most of them end later this week.  However, the one exception to both of that is a new (well, re-started) sale on all Suunto gear for 30% off almost everything except the new Baro variant that was recently announced.  The interesting thing here is that it goes till December 26th, so if you find a Garmin under your tree and really wanted a Suunto, you can still make the switcheroo before the sale period closes.
Details all below, plus my massive deals post that I still keep updating.
Wearables:
Product

Sale Price

Amazon

Other site

Sale Notes

Apple AirPods Pro - $50 off!
$249
$197
Amazon
Apple AirPods with Wireless Charging Case - $50 Off!
$149
Amazon
⚡ I use AirPods primarily when I'm travelling just to listen in airports, planes, etc... I don't tend to use these for workouts due to them falling out. Personally, I just use the basic model.
Apple Airpods (2nd Gen) - $30 off
$159
$119
Amazon
I use AirPods primarily when I'm travelling just to listen in airports, planes, etc... I don't tend to use these for workouts due to them falling out.
Apple Watch Series 6 - 40mm RED - $70 off
$399/$499 (cellular)
$329
Amazon
This is a very solid deal on the Apple Watch Series 6.
Fitbit Charge 4 - $50 off!
$149
$99
Amazon
REI
Currently the best deal we've seen to date, matching only the Black Friday deal last fall.
Fitbit Versa 3 - $50 off
$229
$179
Amazon
REI
This is the first time the Versa 3 has been on sale.
Garmin Forerunner 245 - $50 off
$299/$349
$249
Amazon
REI
Both the Forerunner 245 is on sale for $50 off. While not a huge sale, it's actually the lowest we've seen either product priced to date.
Garmin Forerunner 245 Music - $50 off
$299
Amazon
REI
Both the Forerunner 245 Music is sale for $50 off. While not a huge sale, it's actually the lowest we've seen either product priced to date. The FR245 Music supports Spotify, Amazon Music, and other streaming platforms.
Garmin Forerunner 45/45S - $50 off
$199
$149
Amazon
Backcountry
If you're looking for a runners focused watch, this is a pretty good deal, about 25% off. The FR45 basically packs all the features of the previous generation FR235...just now in the FR45 series.
Garmin Forerunner 935
$499
$269
Amazon
⚡ Sure, it's not the latest edition, but the FR935 is the staple of many triathletes and runners, and it still an incredibly solid watch. We saw this a bit lower last summer on Amazon Prime Day ($239) - but beyond that, this is pretty darn low. Also, I say $100-$200 off, because the 'base' price fluctuates a bit these days. Sometimes retail is $399 sometimes $499.
Garmin Forerunner 945 - $50-$80 off
$599/599EUR
$519
Amazon
Backcountry
Not a bad deal, the price seems to fluctuate between $50 off (official Garmin sale price currently), and $75-$80 off (unofficial sale price).
Garmin Instinct - $80 off
$299
$169
Amazon
This is a pretty strong price, though over time the pricing norms have as slowly dipped further and further.
Garmin Vivoactive 4/4S - $80 off
$299
$269
Amazon
This is Garmin's current offering to compete with the Apple Watch series (alongside the Garmin Venu), and this is a good price, though, it does go lower from time to time (not since Black Friday 2020).
Garmin Vivofit Jr. 2 - Incl Disney/Avengers/Star Wars variants ($20 off)
$79
$49
Amazon
These are Garmin's kids activity trackers, and what both of my two oldest daughters wear daily (princess and Disney edition variants).
Samsung Galaxy Watch 3 - 43% off
$238
Amazon
This is the lowest price I've seen on the Samsung Galaxy Watch 3, which typically is 'only' on sale for about 30% off.
Suunto 7 Wear OS Watch - $60 off
$399
$339
Amazon
The Suunto 7 floats on and off sale occasionally, but usually not more than 20% off.
Cycling:
There are no deals currently.
Action Cams & Drones:
| | Product | Sale Price | Amazon | Other site | Sale Notes |
| --- | --- | --- | --- | --- | --- |
| | GoPro Hero 9 Black - $50 off | $399 | Amazon | REI | ⚡ This is the camera I use for all my daily shooting during sports. Actually, I've bought a few of them. Note that if you're a GoPro Plus Subscriber, then it's a bit cheaper at $349 from GoPro directly, but otherwise, it's $449. |
And again, keep checking the full list out!
Stuff that I found interesting around the interwebs:
(In case you're wondering why I had virtually no posts this past week, I had two products/updates that shifted announcement dates on me at the last second, thus delaying those posts.)
Here's a not-so-small smattering of all the random things that I stumbled on while doing my civic duty to find the end of the Internet.
1) Apple launches GymKit…in exactly one gym in the country: This isn't surprising, and is the exact same challenges that Garmin saw with the ANT+ gym integration nearly a decade ago (before Bluetooth Smart even existed).  The challenge with the gym space is that the cost of new commercial use machines is incredibly expensive ($5,000-$15,000 each), and the replacement cycle is incredibly long (many years), thus by the time a company looks to check out new units that technology has long since passed.  And, don't forget that this is actually Apple's second attempt at this – as years ago they did the integration with iPods (and eventually iPhones).  I don't expect this attempt to be any different, it'll ultimately fail in the eyes of the consumer, even if technologically it's cool and successful.  None of it will be Apple's fault.  Ideally, they'd have approached it with some sort of external speed sensor that could be connected to existing treadmills.
2) The longest bike/pedestrian-only tunnels: This is pretty fascinating.  Also, be sure to check out the links for more international stats as well.
3) Final Cut Pro 10.4 now supports GoPro Hero 6 footage: Finally. If you're like me and edit with FCPX, then this is a huge deal. Heck, I've got some unpublished videos because I got too tired of waiting for conversions to occur.  Note, there's actually a boatload of other and far more important features, but supporting H.265 footage is huge.  This also supports VR footage too, which in theory fixes the other gap GoPro had whereby it supported Fusion quite well on Premiere Pro, but not so well on FCPX. I haven't had a chance to run my Fusion footage through FCP 10.4 though and see what things look like.
4) Someone rode Zwift for 24 hours straight: And apparently did so on purpose as well. Details at the link, congrats!
5) Toronto Residents fix wonky intersection with chalk and leaves: Ahh yes, a very Canadian thing to simply fix the issue at no cost to the city…albeit in the most passive-aggressive leaf cleaning way ever.  Well played…well played.
6) Swimmer in San Francisco gets tasted by Sea Lion: Most definitely leaves a mark, though, decides not to finish the appetizer. (via Slowtwitch Forums)
7) ROTOR is apparently making a watch: Actually, to be more accurate, according to the tweet, ROTOR is making a "superior Swiss" watch that says 'Made in Germany' on the front.  As an interesting aside, did you know there's an entire strict definition for what counts as 'Swiss made' in watches? It's here.
8) Wahoo fitness signs on Bora to ride ELEMNT BOLT units this year: Cool to see BORA-hansgrohe and Wahoo link up.  As I've covered in years past, I'll be doing a complete inventory of all the head unit suppliers (and all related sports tech on the bikes) for the cycling WorldTour pro teams this year, starting in January at the Tour Down Under in just a few weeks.
Sports Technology Software/Firmware Updates This Week:
Each week I quickly highlight some of the new firmware, app, software and website service updates that I see go out. If you're a sports technology company and release an update – shoot me a quick note (just one-liners are perfect, or Tweet it at me is even better) and I'll make mention of it here. If I don't know about it, I won't be able to post about it. Sound good?  Oh – and if you want to get a head start on things, this page is a great resource for watching Garmin firmware updates.
Garmin: Like last week, another round of mostly beta updates across a crapton of devices: Most contained minor fixes., and most also contained Connect IQ updates.  This included the Edge 520/820/820 Explore/1000/1000 Explore/1030, Fenix 3/3HR/Chronos/5/5S/5X, Vivoactive HR/Vivosport/VivoNachoCheese, and a slew of the APAC variants of these too. I'd link to these all, but everything is linked in the link above and this one paragraph summarizes it all!
TomTom Spark 3/Runner 3: Bug fixes and performance improvements.
Polar M400 Firmware Update: Minor bug fixes.
—
Thanks all!