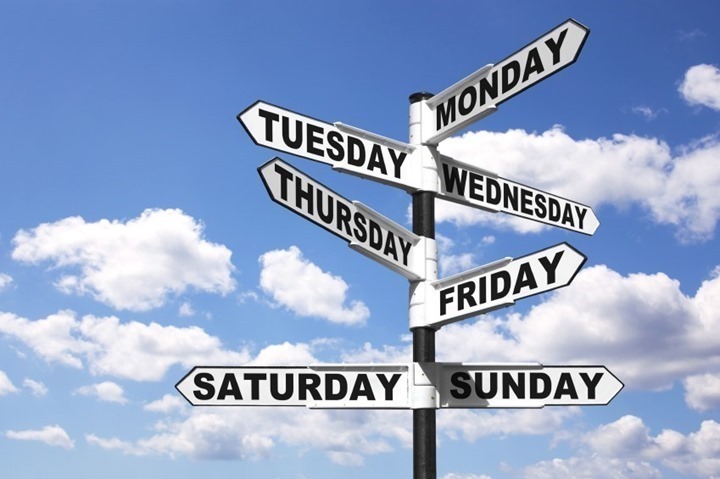 The Week in Review is a collection of both all the goodness I've written during the past week around the internet, as well as a small pile of links I found interesting – generally endurance sports related. I've often wondered what to do with all of the coolness that people write, and while I share a lot of it on Twitter and Facebook, this is a better forum for sending it on to y'all. Most times these different streams don't overlap, so be on the lookout at all these places for good stuff!
So with that, let's get into the action!
DCRainmaker.com posts in the past week:
Here's all the goodness that ended up on the main page of DCRainmaker.com this past week.
Monday: Garmin Connect IQ Announces New Features and Apps/Devices
Wednesday: COROS Linx Smart Helmet In-Depth Review
Friday: Annual Winter 2016-2017 Bike Trainer Recommendations
DCR Podcast!
Here's a handful of the topics discussed in this past week's podcast:
– All Canadian Caller Edition!
– Discussion on GoPro Karma vs DJI Mavic drones
– Chatting about Kona and Quarq's Qollector
– Communications in real-time during races, is that the future of Ironman?
– Ben goes to Kona
– Bike GPS's with routable maps, what besides Garmin?
– Why semi-frequent software updates matter for hardware companies
– Which units support Bluetooth Smart power meters?
– And what happened to Look's ANT+ upgrade option for Polar pedals?
(Side note: Sorry the audio was less than optimal these past two episodes…should be good for the next one!)
Listen to the full podcast here on the Podcast player, or just download the audio file from the same spot.
YouTube videos of note:
The YouTube's be a flowin'! Here's what I published this week that you may have missed:
Stuff that I found interesting around the interwebs:
Here's a not-so-small smattering of all the random things that I stumbled on while doing my civic duty to find the end of the Internet.
1) Red Bull Rampage Winning Run: As always, just sit back and enjoy.  GoPro also posted a helmet cam point of view (from a different rider) to Twitter, but I haven't seen a higher resolution version unfortunately.  Crazy though.
2) Google explains optical vs electronic image stabilization: Ignoring the cell phone, this is a good primer for understanding these two terms – which will soon be rather common terms over the next few years as these methods become baseline on not just action cams but phones.
3) Dr. Oz Wants to sell you a heart rate monitoring watch: Just don't. Don't. Please don't.
4) Got a Garmin VIRB Ultra 30 and need a gimbal adapter?  No problem, one DCR reader created one for the popular Feiyu Tech G4 gimbal, and put it up on one of the popular 3D printing sites for download and/or printing services.
5) One of these days I'll write a (another) post about poorly done studies: This may be one of them.  While it had the potential to be good, their structure is simply far too short to be meaningful (they only reached running speed for 90 seconds), and the number of data points captured is equally too small.  Then sometimes you get studies that might have been interesting, but are no longer relevant to today's technologies when you use devices from 5 years ago that aren't anything like today's devices.  And then media easily gets lost.  As usual.
6) Throw your GoPro for a unique angle: In a moment of Kickstarter weakness I backed this.  It looks kinda cool, and I could probably use it occasionally (while skiing actually) to get some interesting shots.
7) Chamonix bans wing suits: Given the horrible summer, this doesn't surprise me. The challenge here is that it wasn't just newbies crashing, but some very senior members of the community.  When I was there this past August an individual crashed a few days earlier.  My paragliding instructor selected to tell me about this death and two others that had occurred that week…while we were thousands of feet above the ground.
8) Brim Brothers delays again: Not sure what more to say here that I haven't said before.  I was concerned back this spring with them going forward on Kickstarter until they had 100% nailed prototypes.
Sports Technology Software/Firmware Updates This Week:
Each week I quickly highlight some of the new firmware, app, software and website service updates that I see go out. If you're a sports technology company and release an update – shoot me a quick note (just one liners are perfect, or Tweet it at me is even better) and I'll make mention of it here. If I don't know about it, I won't be able to post about it. Sound good?  Oh – and if you want to get a head start on things, this page is a great resource for watching Garmin firmware updates.
Garmin VIRB Edit (Desktop): Minor update this week, though late last week had more feature updates.
Garmin Edge 820 Firmware Update: Added touch sensitivity setting, other fixes.
Garmin Edge 1000 Firmware Update: Added Group Track option, also additional Di2 features and other tweaks.
Garmin FR735XT Firmware Update: Minor fixes.
Garmin Vivofit 2 Firmware Update: Fix related to Daylight Savings Time.
—
Thanks for reading all!