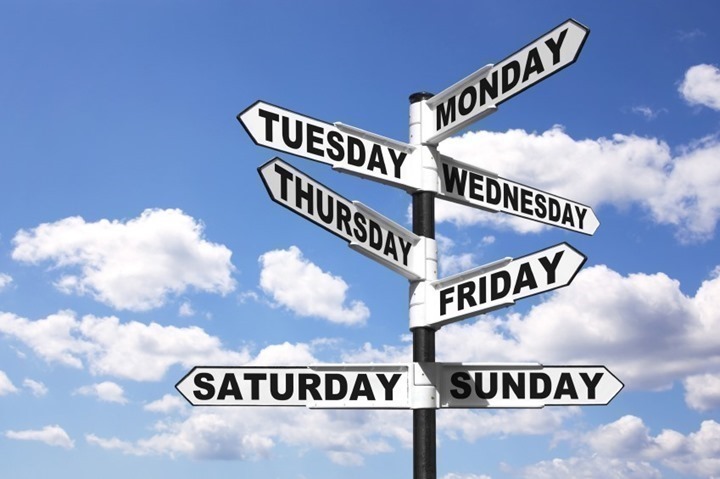 The Week in Review is a collection of both all the goodness I've written during the past week around the internet, as well as a small pile of links I found interesting – generally endurance sports related. I've often wondered what to do with all of the coolness that people write, and while I share a lot of it on Twitter and Facebook, this is a better forum for sending it on to y'all. Most times these different streams don't overlap, so be on the lookout at all these places for good stuff!
So with that, let's get into the action!
DCRainmaker.com posts in the past week:
Here's all the goodness that ended up on the main page of DCRainmaker.com this past week.
Sunday: Week in Review–May 30th, 2016
Monday: Hands-on with Elite's new Drivo, Kura, and Rampa trainers
Monday: 5 Random Things I Did This Weekend
Tuesday: Paris 2016 Triathlon Race Report
Friday: The May $600 Gadget Giveaway Winner!
DCR Podcast!
Here's a handful of the topics discussed in this past week's podcast:
– A new intro!
– Discussion of Elite's new trainers
– A well thought through discussion of 24×7 HR overkill
– HR strap chafing, it sucks, and how to fix it
– Fixing Stages calibration issues
– A three year helmet rule
– Where my microphone went to
– Wonky pace issues, and how to fix
– Selecting a cycling speed sensor (and whether it's worth it)
Listen to the full podcast here on the Podcast player, or just download it directly here.
Stuff that I found interesting around the interwebs:
Here's a not-so-small smattering of all the random things that I stumbled on while doing my civic duty to find the end of the Internet:
1) Is Amazon going to make a wearable? I'd be pretty darn surprised if they don't. Listen to what Jeff Bezos had to say though (since his opinion is the one that matters here).
2) Pretty unreal video stabilization on wingsuit: Definitely hit the link up to see the original videos and compare it to the stabilized video.  Though, it almost becomes fake looking.
Stabilization Stress Test from Photon Bandit on Vimeo.
3) Jawbone says they're note dead yet: Following all the hubbub of last week. Note that they actually said they aren't leaving the "wearables" market. They didn't say "fitness trackers". Meaning, one could easily develop audio wearable products, but still exit the fitness tracker market. Of course, as usual with rumors – where there's smoke…there's probably fire.
4) A deeper dive into GoPro as a company: A well written long-form piece by The Verge on GoPro and interview with their CEO, and the challenges that lie ahead.
5) Validity of Wahoo KICKR power accuracy: Interesting study done on KICKR power accuracy. Nothing really surprising here.  Though I thought it was interesting no mention of drive-train loss was noted in the study.  (via Bill Black – Wattage Group)
6) Uber can take your bike home in Amsterdam: Noticed this while up in Amsterdam.  Though, I lacked a bike at the time to take advantage of it.
7) Velon announced live data integration for pro cycling: As a casual reminder – this concept isn't new. It's just new again. You'll remember a few years ago it was totally normal. Then UCI banned it. Then they realized that was stupid, so it's back allowed again.
8) Triathletes swim in flooded Seine: Seriously, why? All of them were wearing swim caps from the Paris Triathlon held last weekend.  Albeit much of the course is now underwater.  Even ignoring how gross the water is, tons of debris in the river right now.  More on the river in my post tomorrow.
Sports Technology Software/Firmware Updates This Week:
Each week I quickly highlight some of the new firmware, app, software and website service updates that I see go out. If you're a sports technology company and release an update – shoot me a quick note (just one liners are perfect, or Tweet it at me is even better) and I'll make mention of it here. If I don't know about it, I won't be able to post about it. Sound good?  Oh – and if you want to get a head start on things, this page is a great resource for watching Garmin firmware updates.
Garmin Vivofit Firmware Update: Just for behind the scenes changes in manufacturing
Garmin Vivofit2 Firmware Update: Minor tweaks.
Garmin Fenix3/Tactix Brava/Quatix 3 BETA Firmware Update: Tweaks since last week's beta firmware. Fenix3HR version here.
Garmin Edge Touring Firmware Update: Single fix for course navigation.
Tip of the week to companies: If you have an RSS feed for updates I can subscribe, like Garmin, Polar, Adidas, Wahoo, and others – it's nearly 100% how I remember to find these updates.  If you lack that, I likely won't have your updates in the above.  Plus, users like it too.
—
Thanks for reading all, have a great weekend!