Hey there!
This is The Girl, writing to you for the DC Rainmaker weekly newsletter. Now, there seems to be a lot of new readers signed up, so let me clear the air here from the starting gates. "Weekly" Newsletter, is more of a title, or maybe one could say it's a goal I've put in place. "Weekly Newsletter" could also be viewed as an optimistic reference to a piece of writing, by me, that will might occasionally frequent your inbox.
I've received some really positive feedback from loyal readers of the newsletters, but don't fret, if you're new to this neck of the woods and decide you prefer Ray's writing to mine, no worries the unsubscribe button is at the bottom of the page! Or, on a more positive note, if you're wondering how you have missed out on such comical writing over the last year, you don't have to fret either! You can find all of the newsletter archives here. Finally, since it's been a while since one of these slices of pie has arrived on your front door, I'll just remind you how this usually goes. I'll do a quick run through of all the excitement that has happened recently on the blog, DCR YouTube, and the podcast just in case you missed it, and then if you still have time to bumble around, you can keep on scrolling down to "In Depth thoughts from The Girl". With all of that cleared up, on with the show!
As some of you might already know, I am once again writing to you from another temporary DC Rainmaker headquarters. I am currently hanging out in a friend's Parisian townhouse… yes town "house", all 5 stories of it, including a rooftop terrace avec un barbeque! It's our sort of stay-cation this month as the rest of Paris has evacuated the city! Other than that, HQ looks the same, the Peanut is napping, the Dog is warming my feet, and I'm on the couch with a coffee not too far from reach! If you had no idea we had relocated homes for the month, then you obviously missed Ray's 5 Random things post from last weekend, and you should go read it. If for nothing else, the food porn that's happening on the BBQ! We have been without a barbeque for over 5 years now, and last weekend we tried to remedy that in a 72 hour period.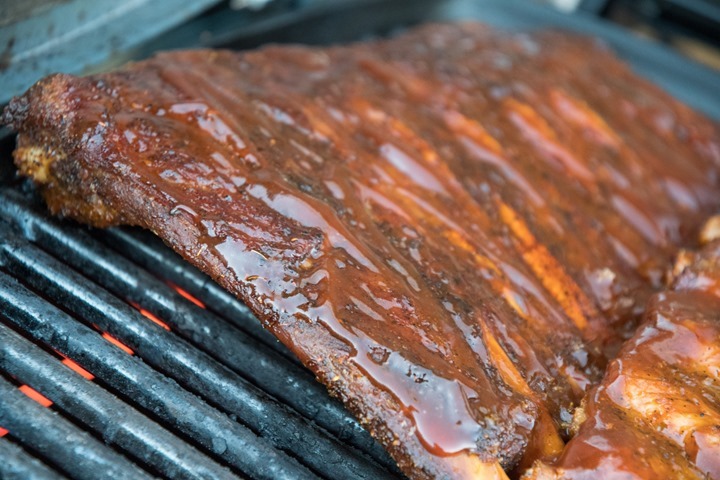 Other excitement on the blog included the annual Giveaway Extravaganza, all of the winners are announced here. Ray also surprised us with a full in depth review of the Suunto Spartan Wrist HR, apparently the product hadn't even been announced yet and here I was wearing it and letting the Peanut chew on the wrist strap as a teether… oops. Serving as a good reminder to not rely on me too heavily for tech info or up to date product launches- Ray doesn't tell me anything! There's also been an in depth review on the Gimble-y thing I can't pronounce, Feiyu?, I feel like this gimble has been a part of our family for a long time now, so I'm happy to see it get some spotlight.
I think the only other in depth review who made the headlines this month was the Wahoo Element Mini. Otherwise I've eavesdropped on a lot of "Investors Calls"… snore. It's a good thing Ray called in to listen on behalf of all of you, he saved you a lot of free time or time you have since dedicated to watching Game of Thrones… so if you just want the highlights, you can choose what company you want the insider info on: Garmin, Fitbit, or GoPro.
Another phone call that happened, although not directly investor related, was the call regarding the new Interbike location. Poor ol' interbike has been taking a dive over the years, which is sad for me because it's where I watched Ray sort of cut his teeth in the Bike-Tech industry. I traveled with him several times to interbike and even competed one year in the Las Vegas Triathlon as part of our trip. So, while it's probably past due that they change something about the conference, for me personally, heading to Reno doesn't quite have the same date night excitement possibilities to it; but we will see.
And finally, the most hilarious thing happening in the DCR Blog world (lately) is I surprised Ray with a birthday date night involving a private Segway tour! We are total dorks, but Ray took it to a whole new level as he was actually really good at driving the Segway! Figures. In the end he was also surprised with his birthday cake, a deconstructed German Chocolate cake. Nom! It was a fun weekend.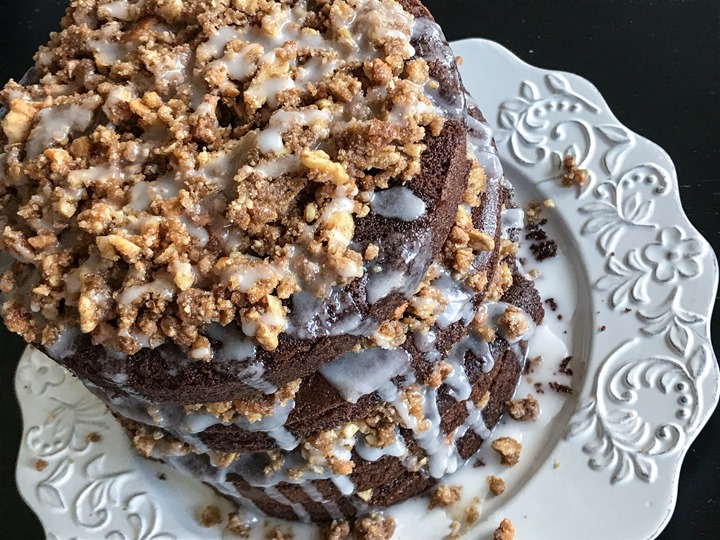 Now if you don't have all day to go read Ray's 60+ page in depth reviews, then pop over to the DC Rainmaker YouTube channel and check out the shorter versions. There are basically video versions of all of the reviews (or test clips that belong in the review) and other stuff he's been up to lately, including the new Suunto Spartan watch, the Feyiu gimble (running and cycling tests), and the Wahoo Element Mini. Now I won't insult you by listing every last video from the summer, as I'm sure if you are interested you can just click on the DCR YouTube page and browse around at your own leisure, HOWEVER, there is one video that I think is crazy cool that Ray really hasn't given much attention. When we were in Newfoundland at my parent's house in May, it was iceberg season, and we went iceberg hunting… Ray made a compilation video of the stuff we saw, and I think it's stinkin' awesome. Maybe someday he'll explain all the craziness of the day, and how he tied an action cam to the bottom of a drone and "hoped" it would all work out, but until then, just trust me, go enjoy DCR- The Iceberg cowboy. 
And if you're still reading thinking "this is really interesting because I don't have a clue who this "The Girl" person is, I made a rare appearance with Ray two weeks ago on his FaceBook Live Video Q&A. So you could go poke into that video and get caught up. I joined the video somewhere around the 35 minute mark.
If you haven't read enough gab from me yet, remember to keep scrolling down to the best part of the newsletter, "In Depth Thoughts from The Girl".